The puppies are 4 weeks old already and still growing like weeds, they are an average of 3 1/2 pounds.  They have started to eat "food" and love it.  They are spending time in different areas of the house to get them use to differents sights and sounds.  There are still a few available please email me at barbet@lossombrahavanese.com for more information.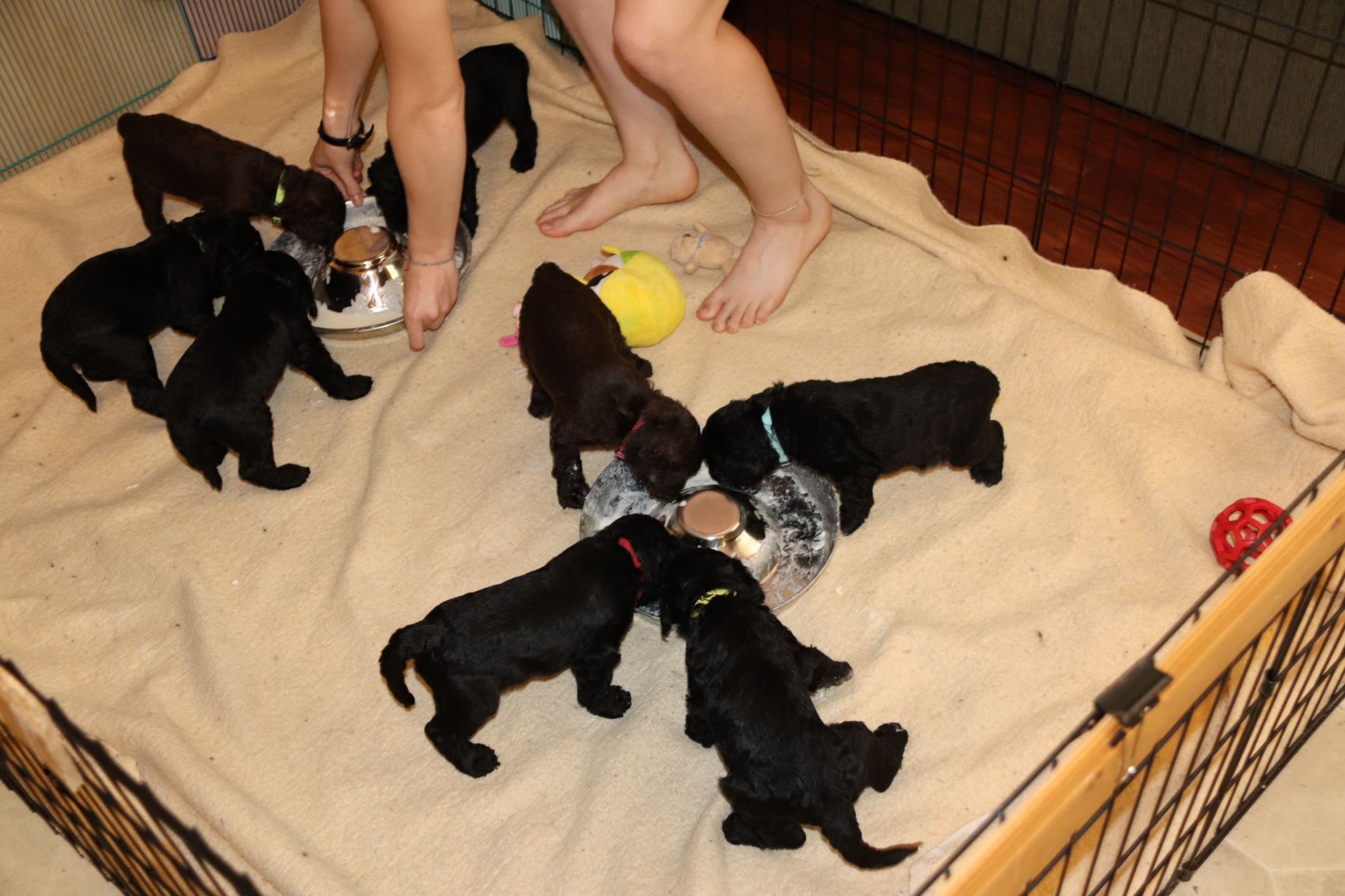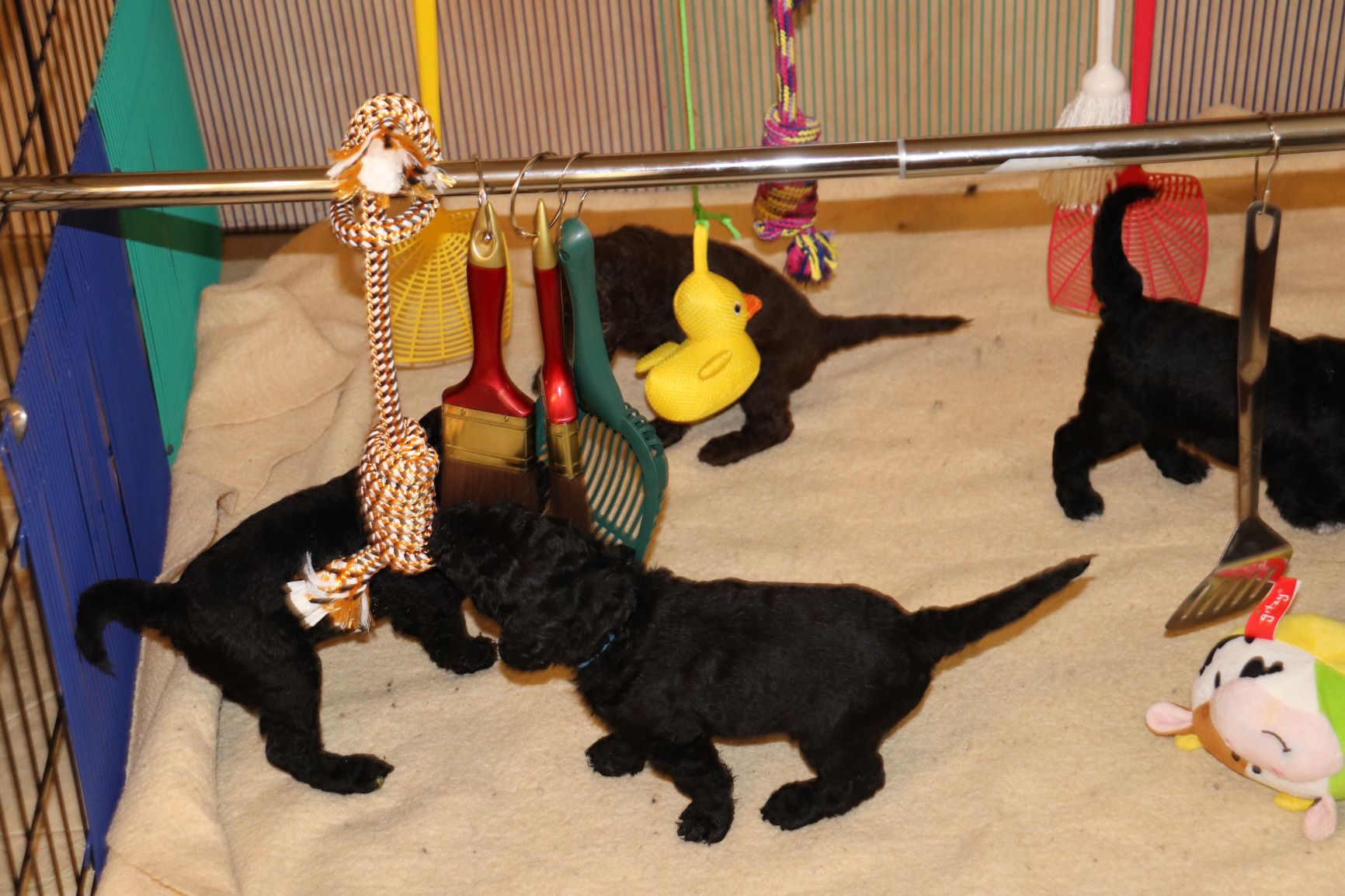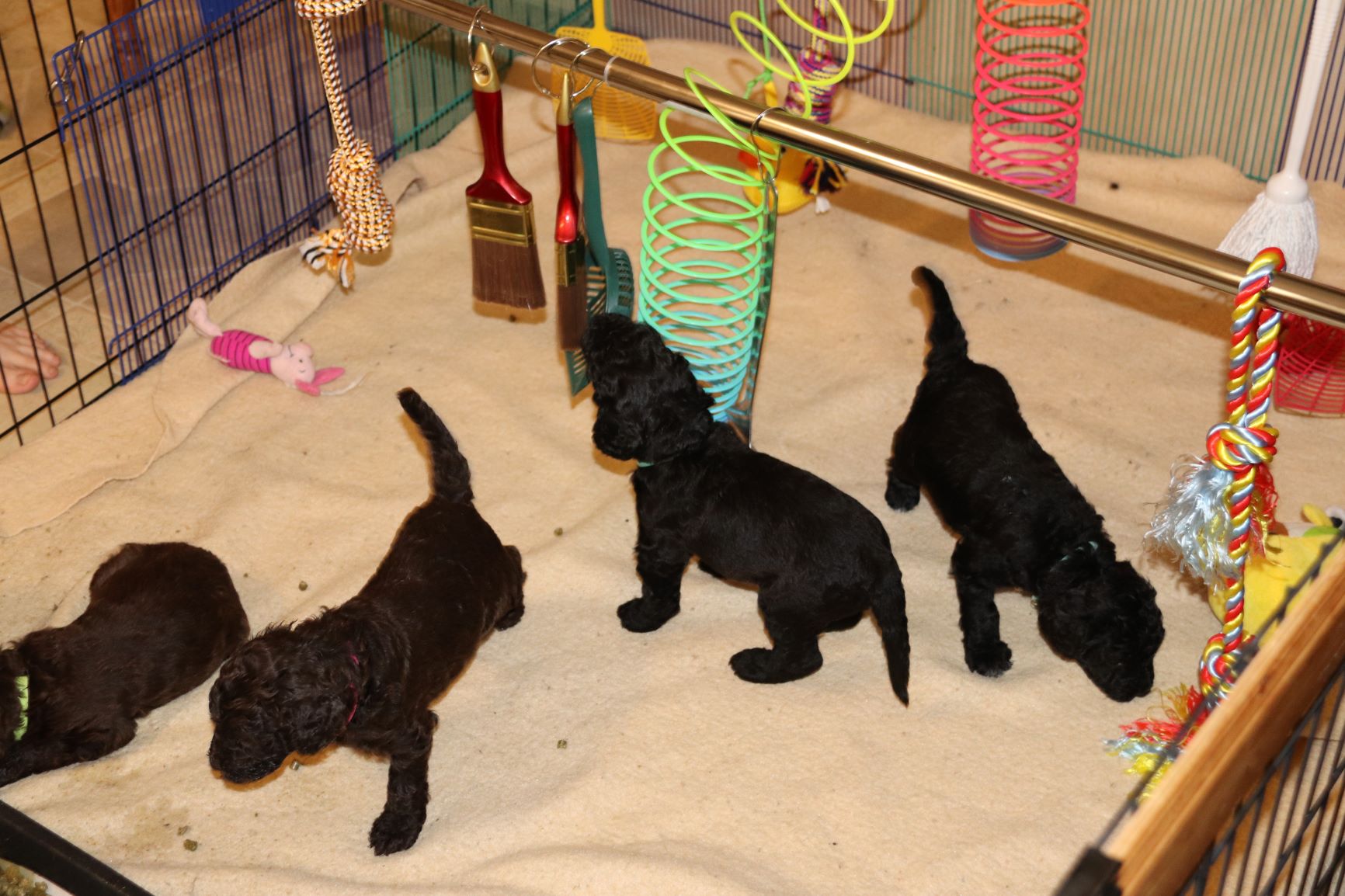 The puppies are doing great growing and growing.  Most of them have there eyes open now and they are moving around the box.  
Rhine - boy
Rhone - boy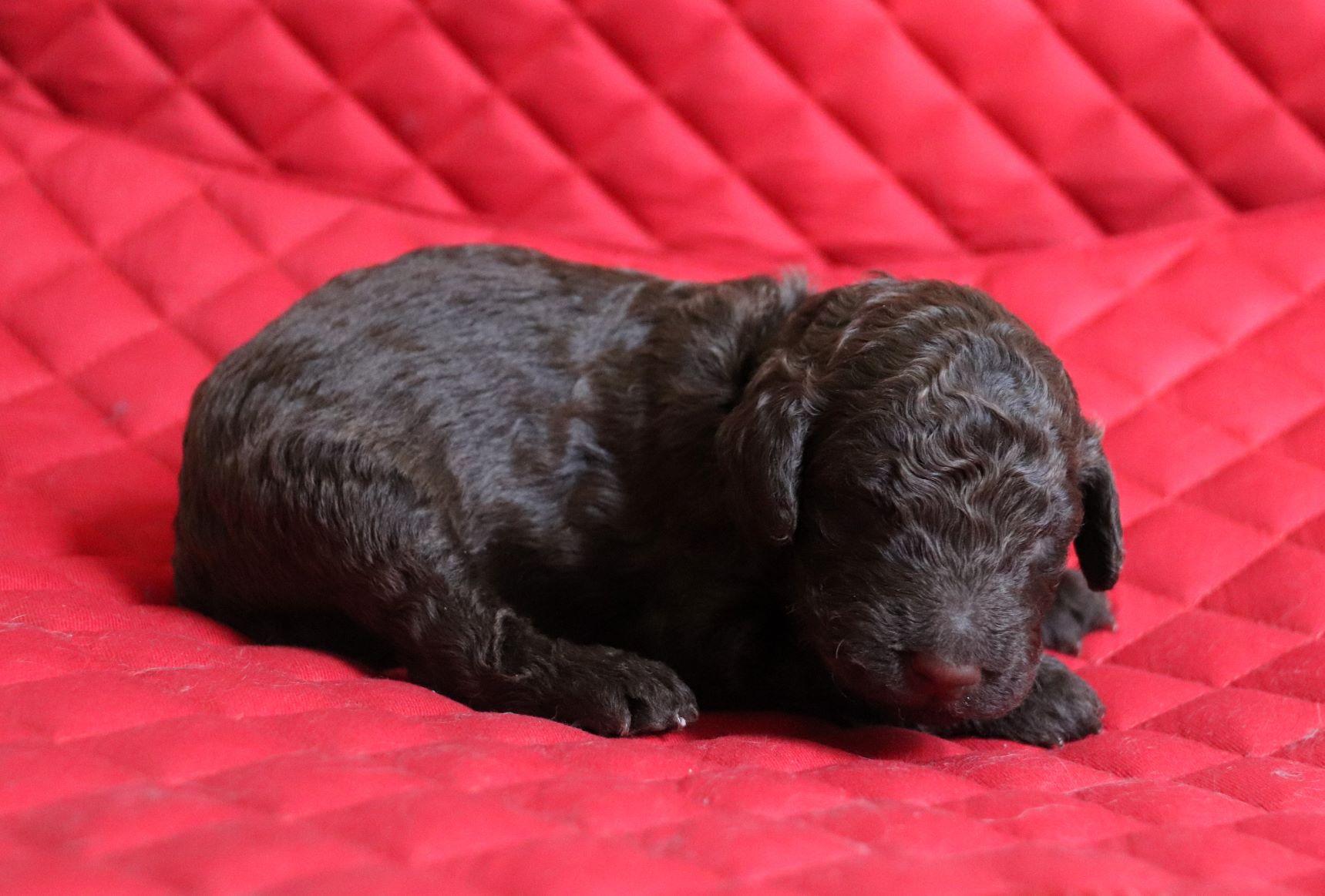 Garonne - boy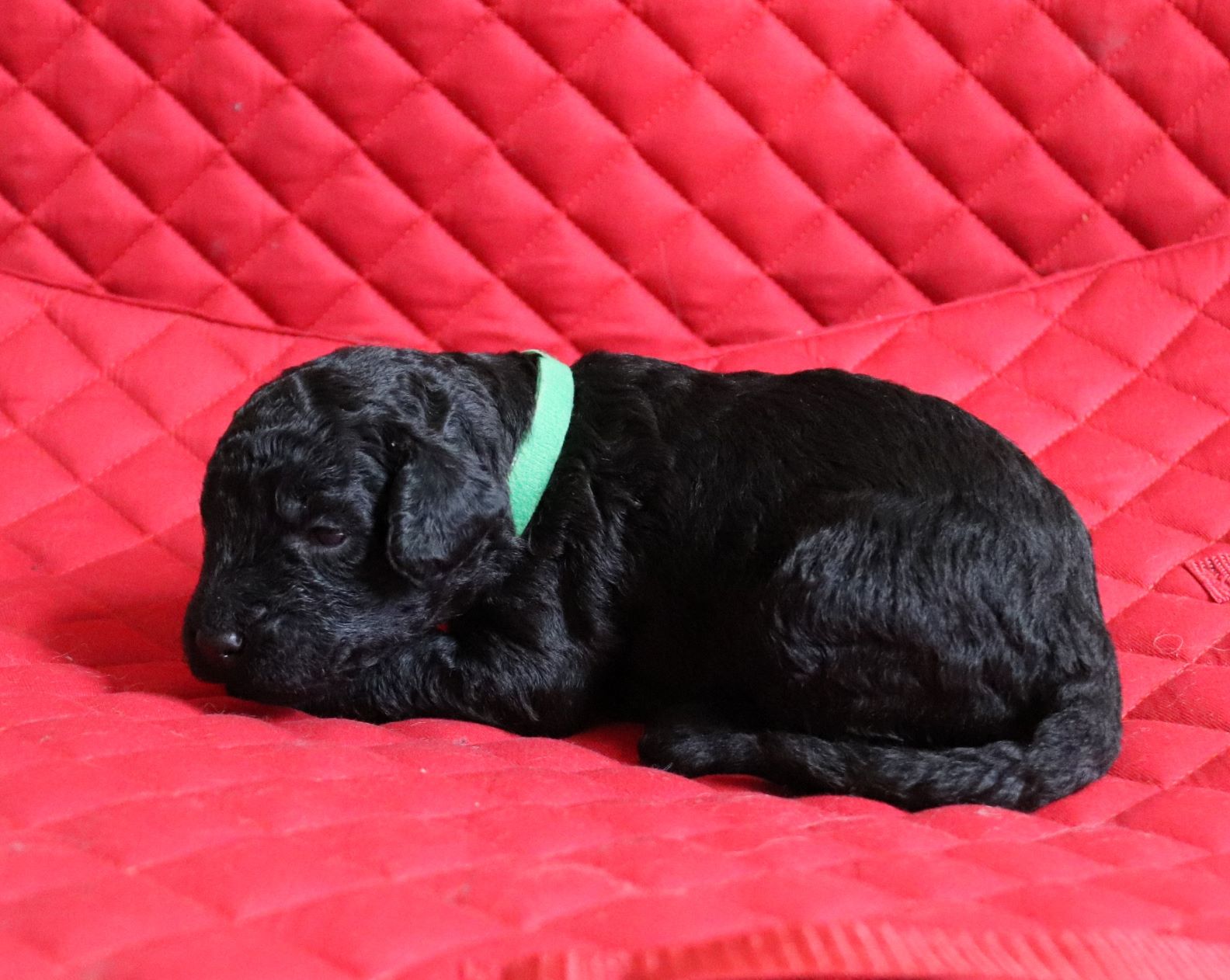 Siene - boy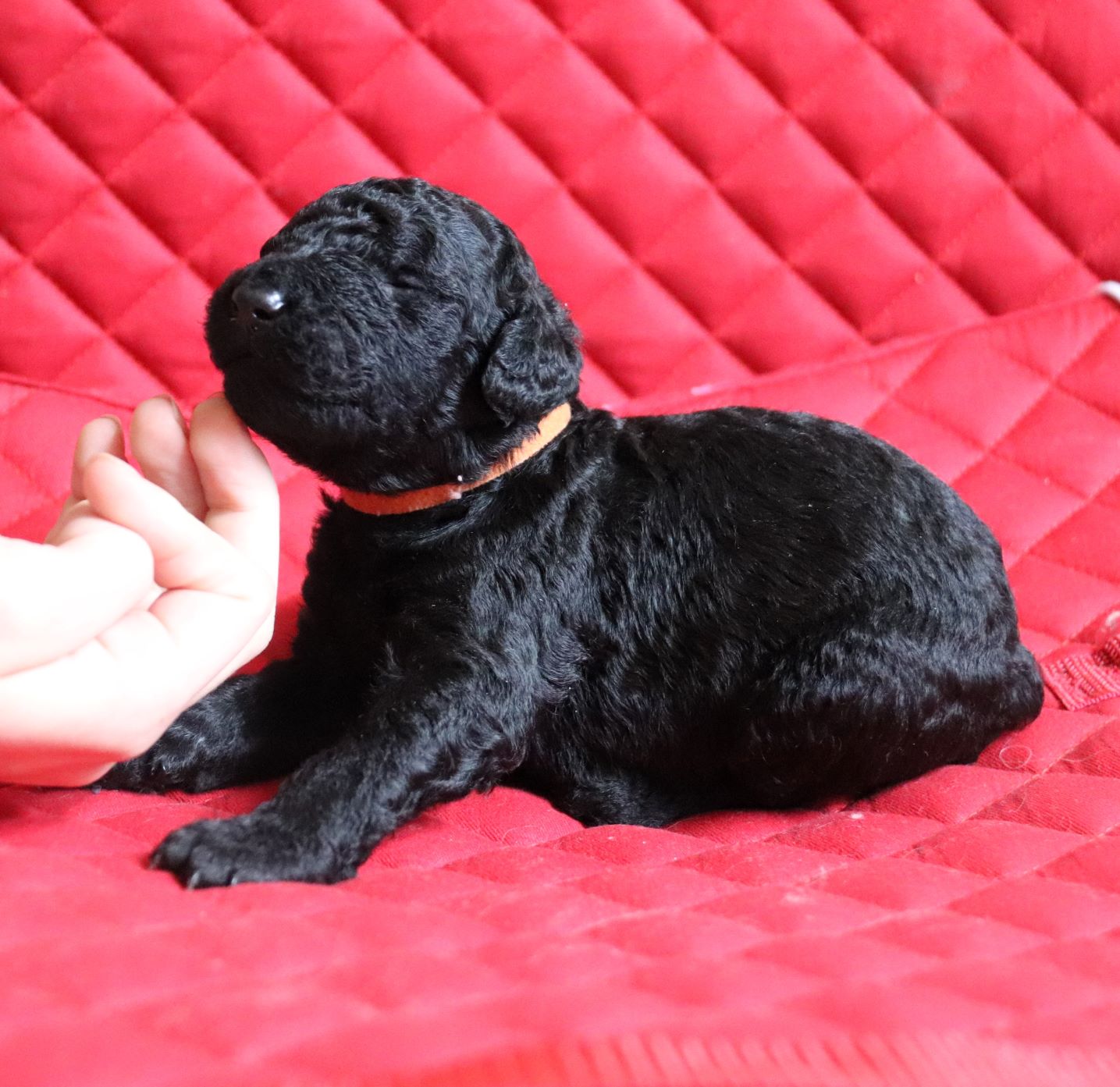 Geneva - girl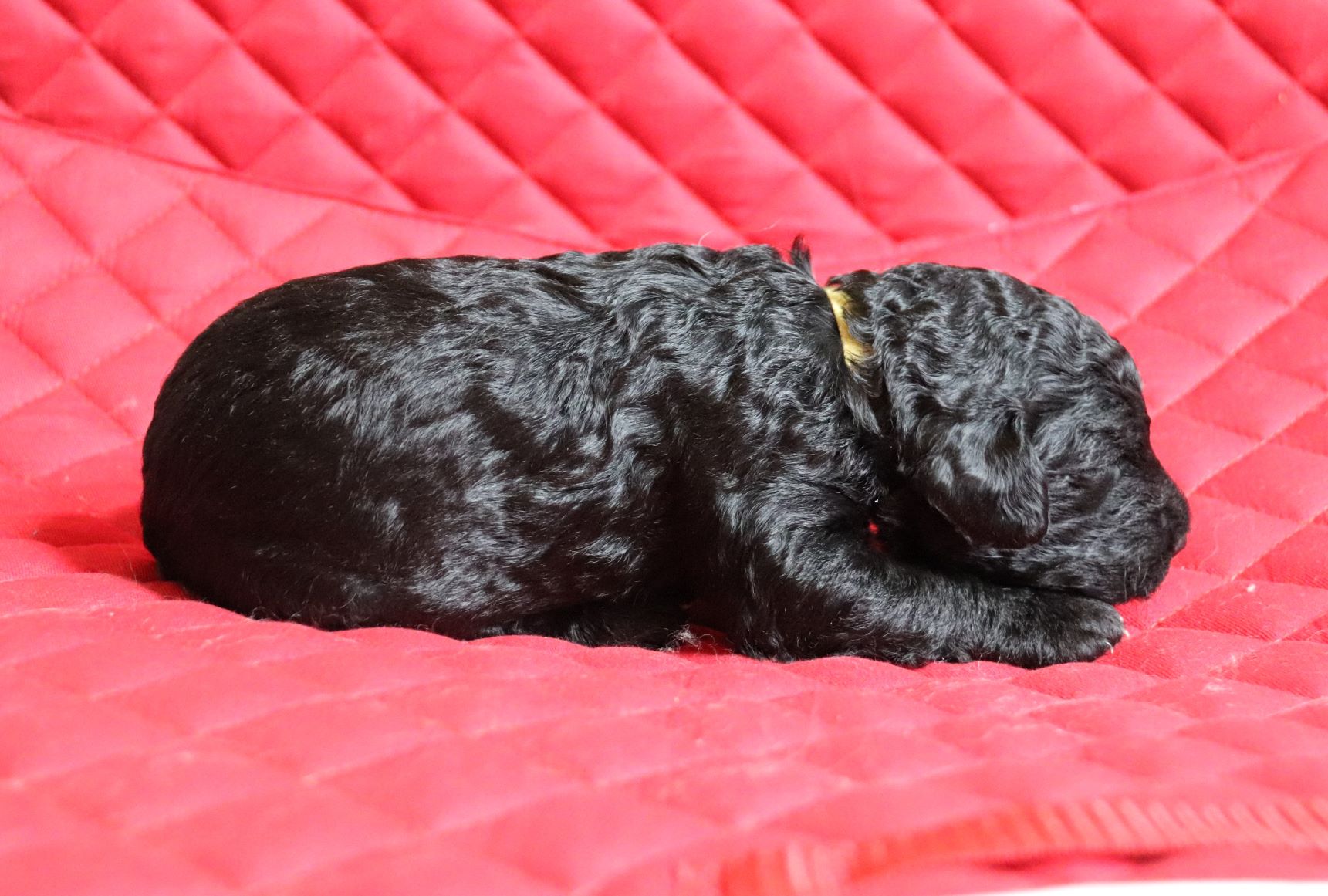 Bourget - girl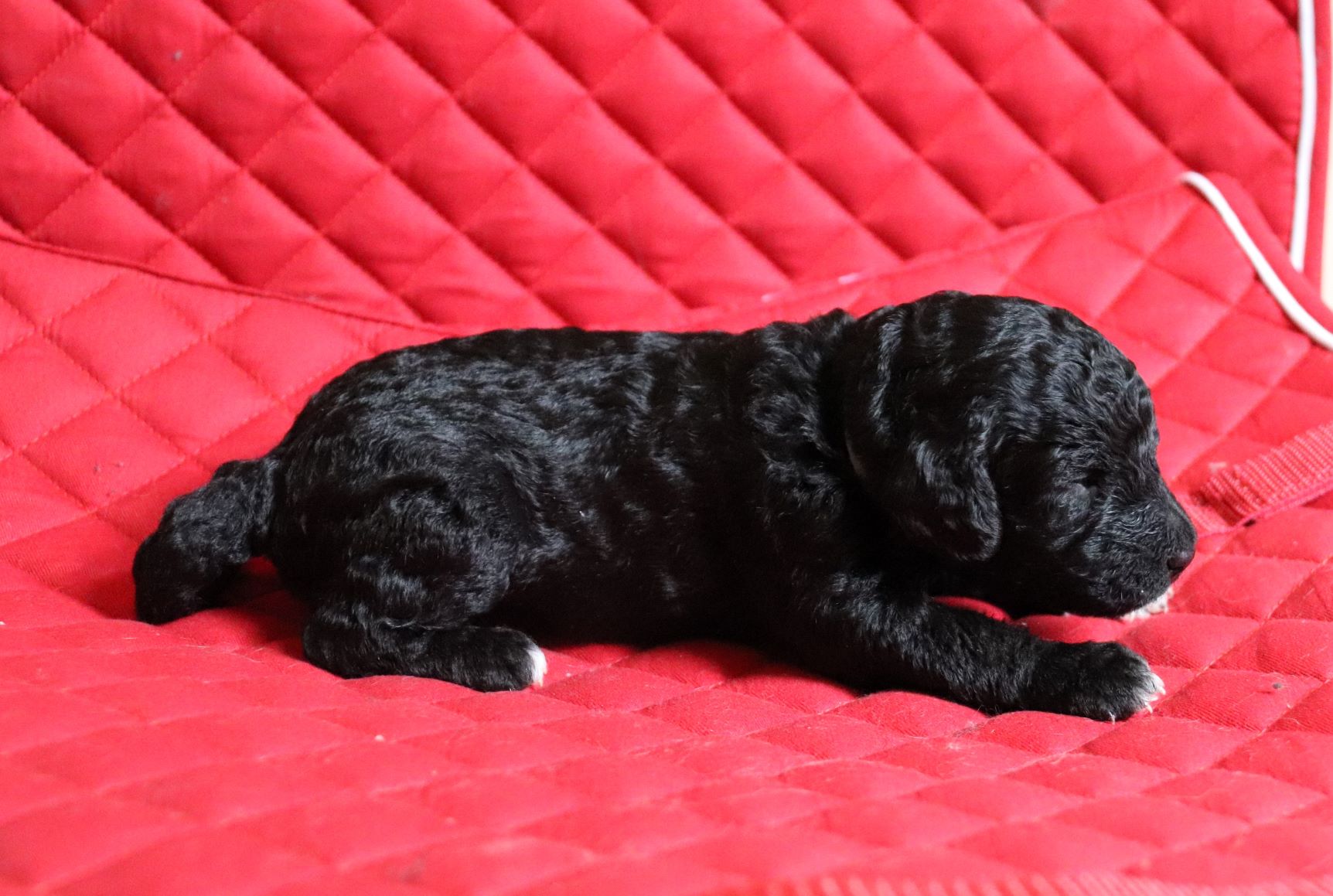 Loire - boy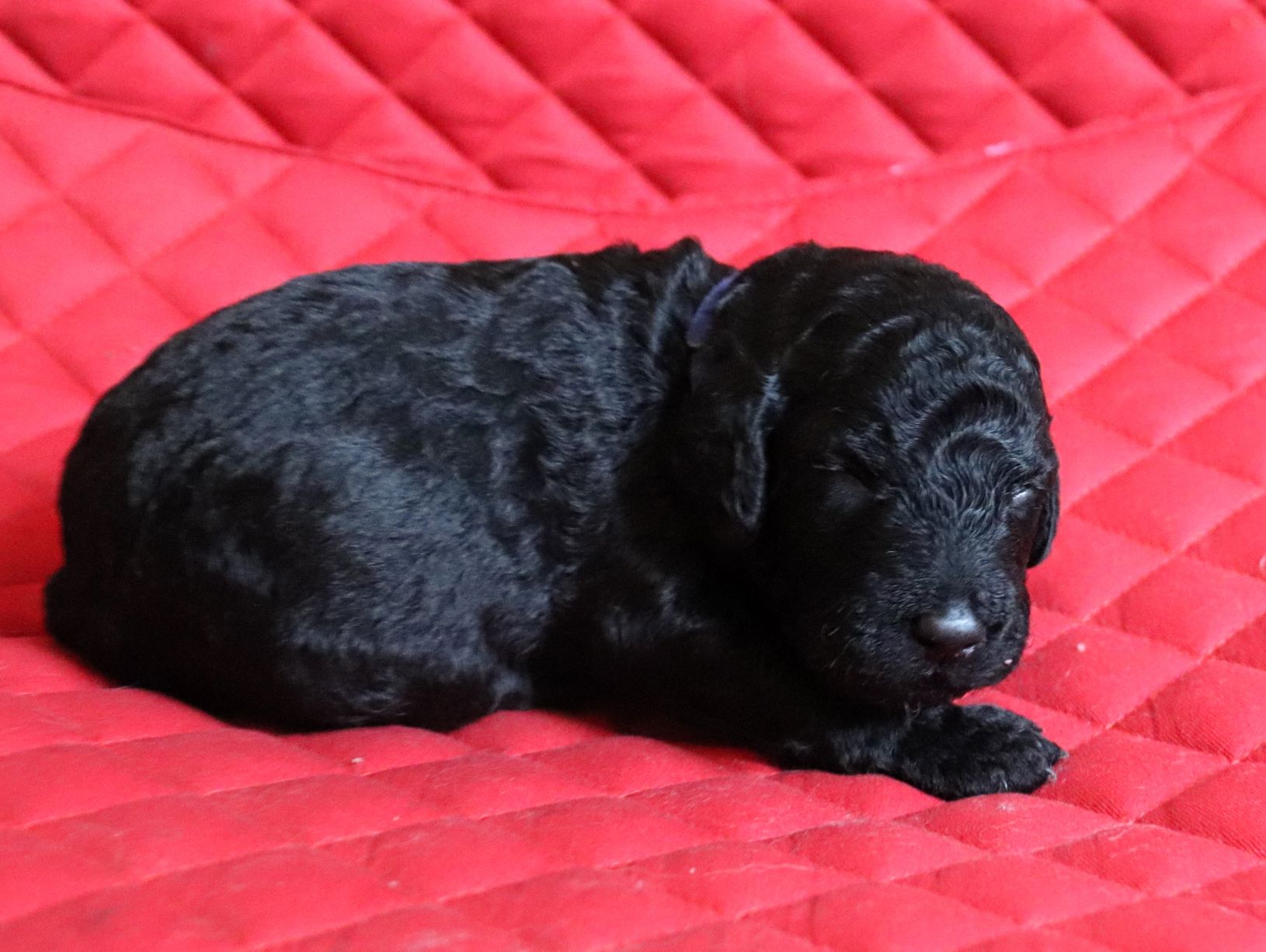 Annecy - girl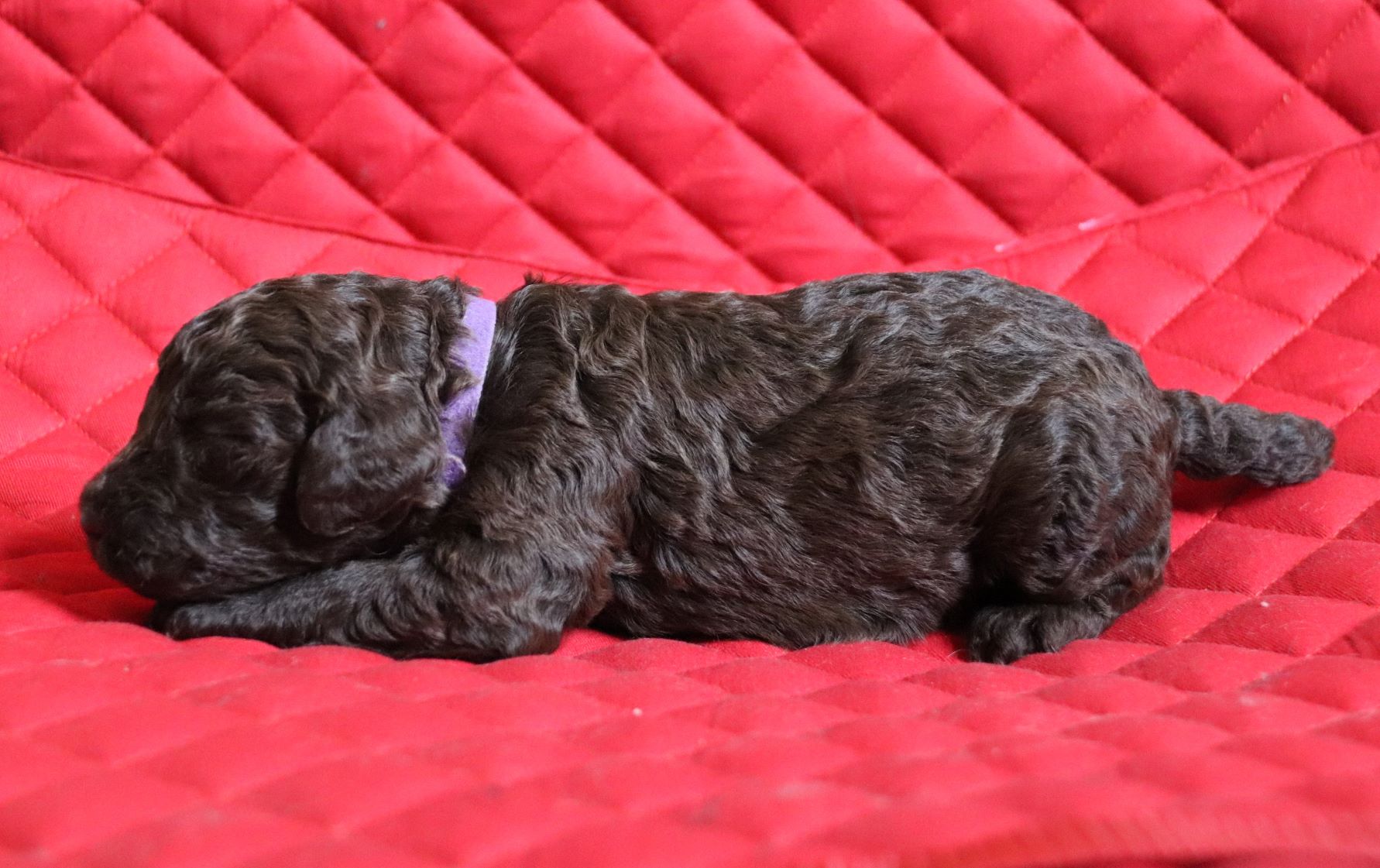 The Barbet puppies are growing like weeks.  The theme for this litter we desided to go with "French Water" rivers and lakes in France!  The girls are Geneva, Bourget, and Annecy and the boys Rhone, Rhine, Garonne, Seine, and Loire.  I will try to get some individual pictures today.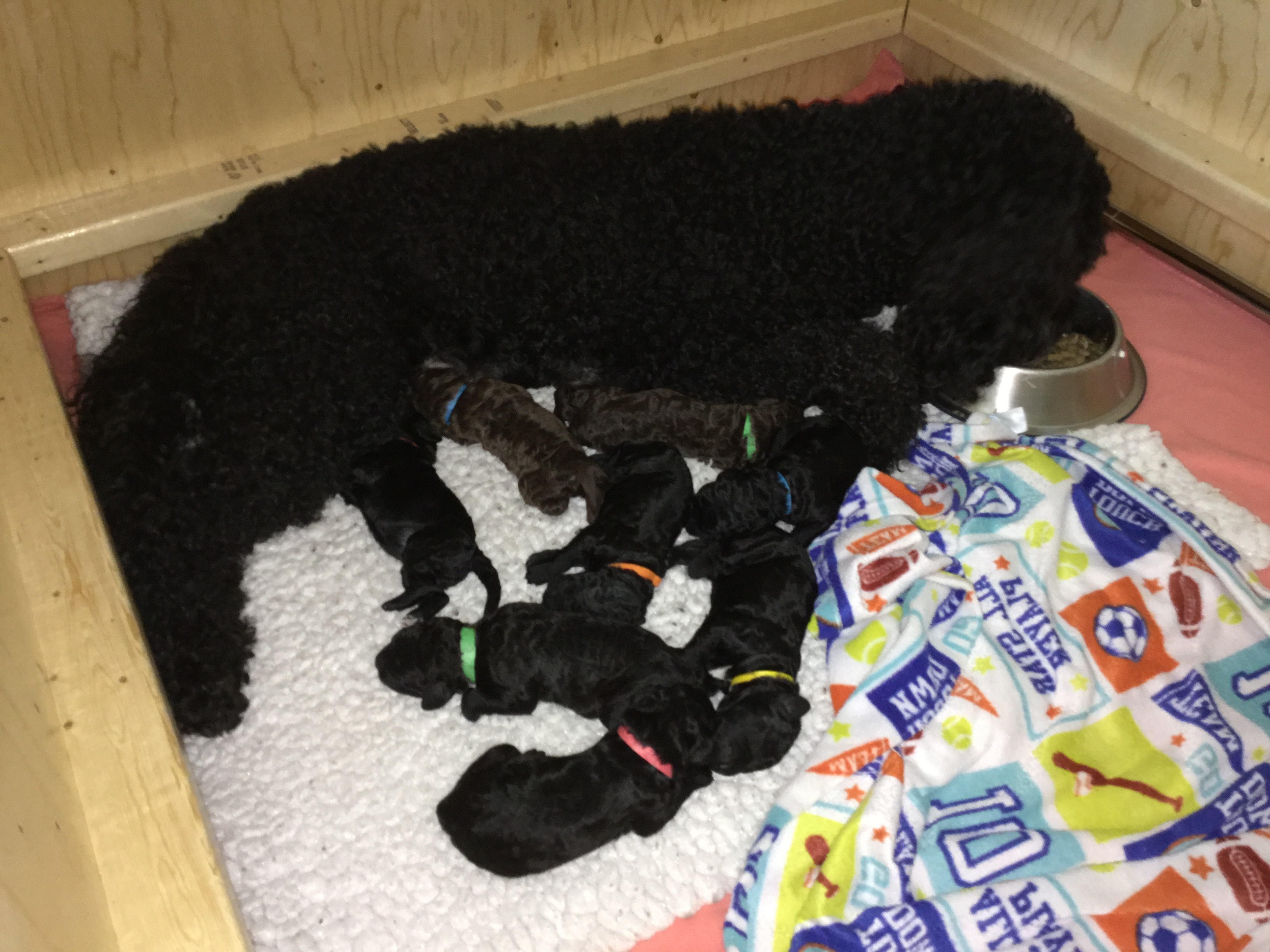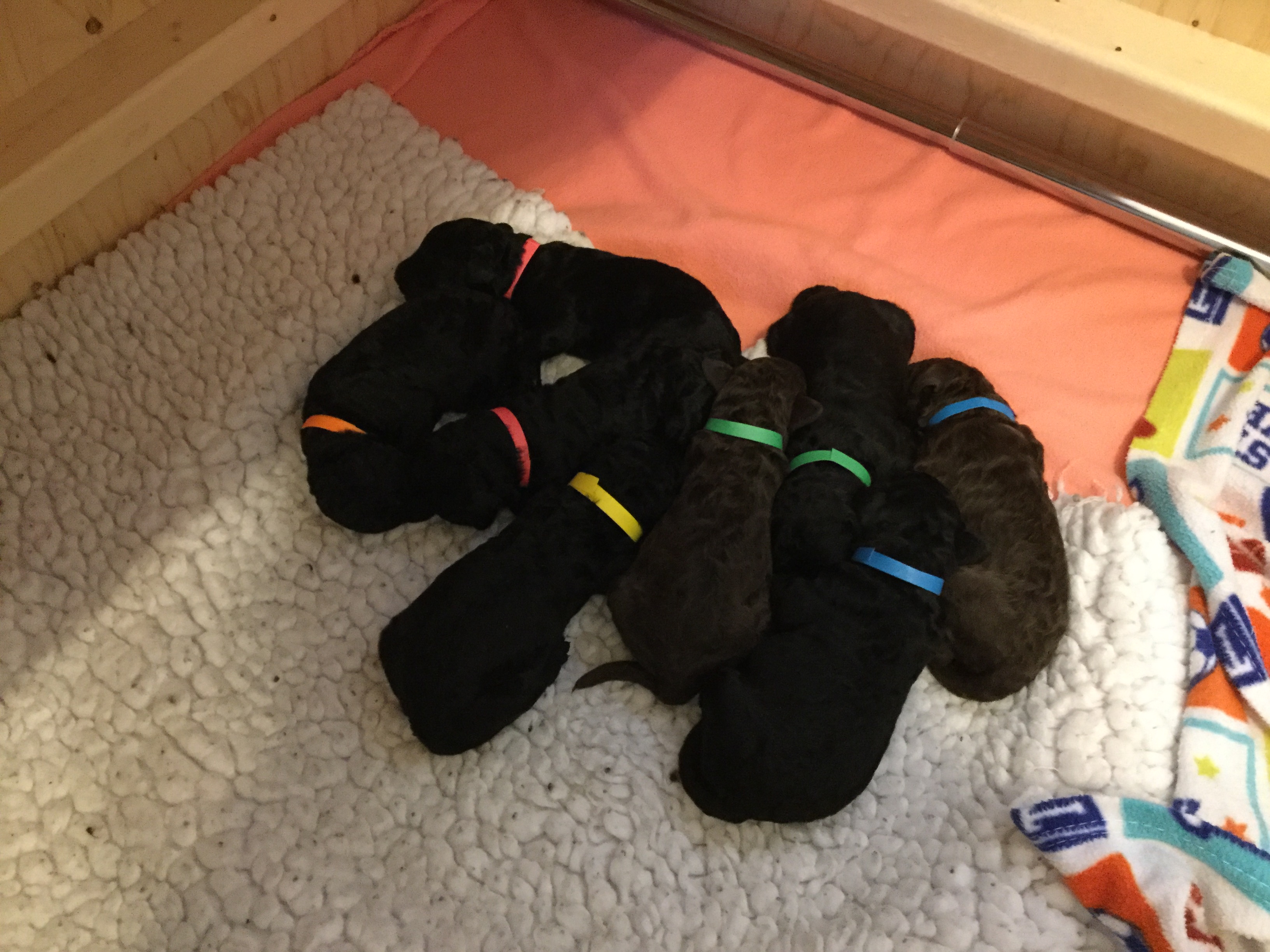 July 2, 2019 Freyja delivered 8 beautiful Barbet puppies.  Five boys and three girl, everyone is doing well!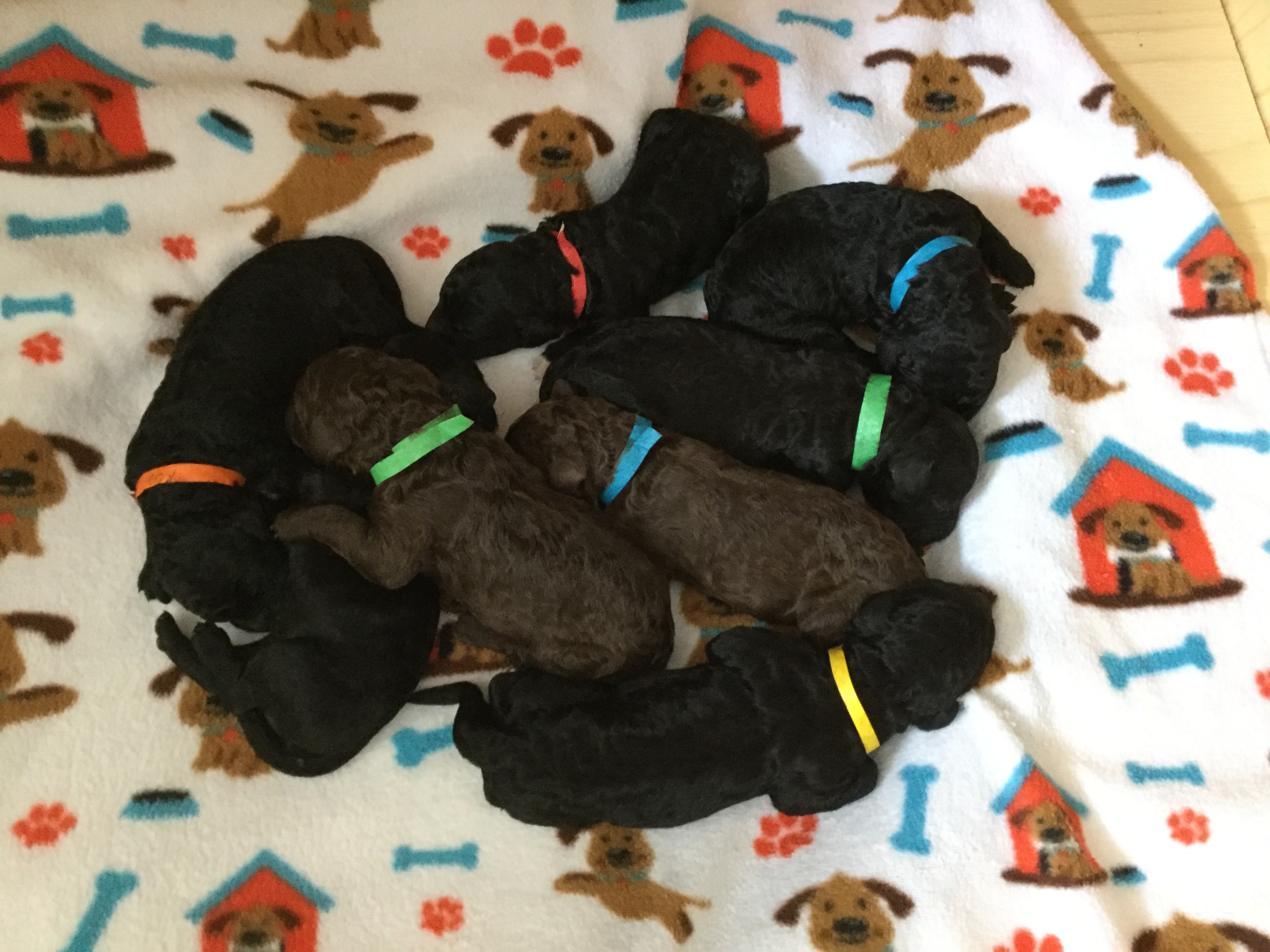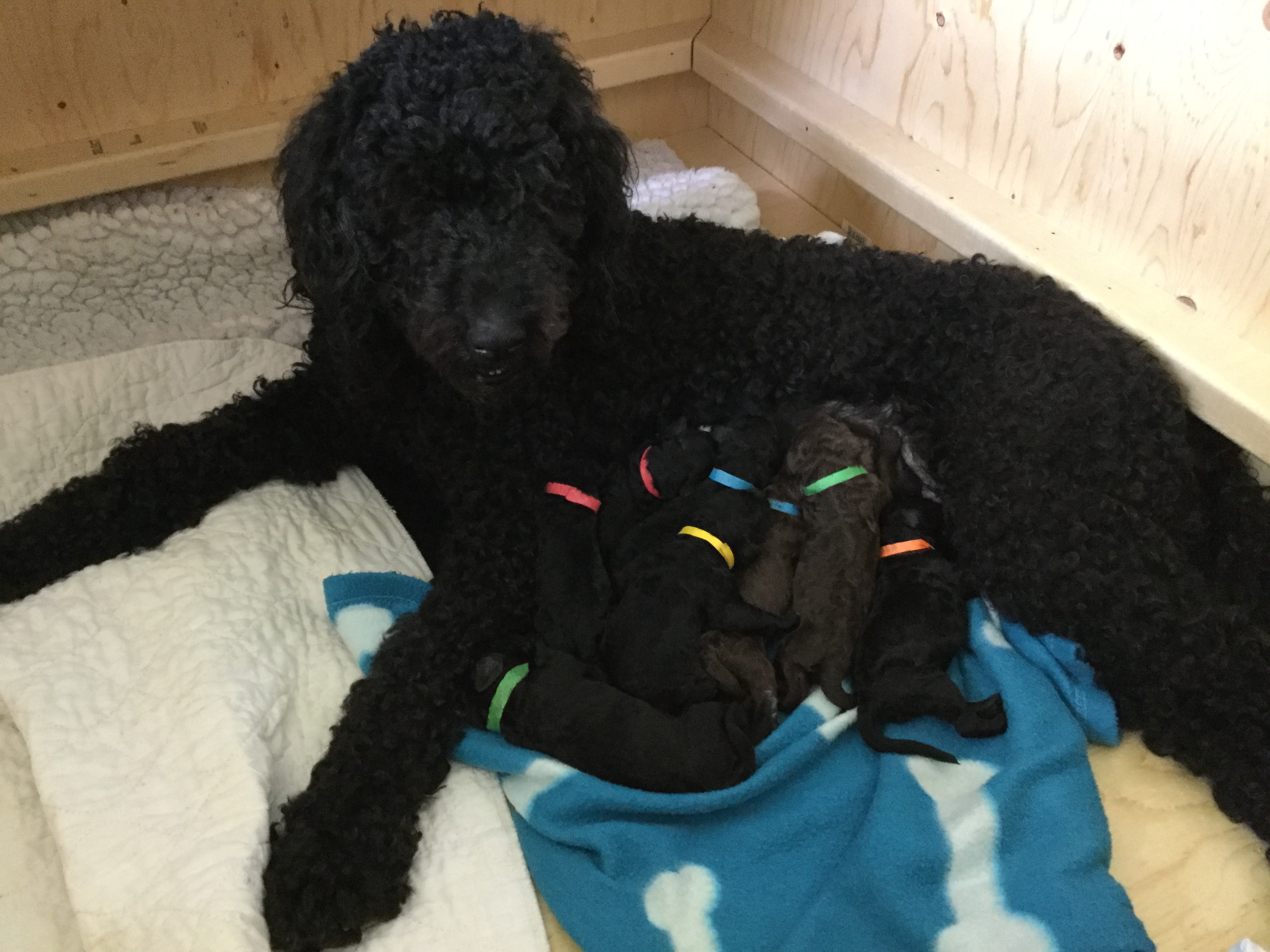 Puppies are growing like weeds.  They all weigh between 6 1/2 and 7 1/2 pounds!  They have started on solid foods and they love it!  Freyja has started the weaning process and is feeding them only a few times a day.  We have started the housetraining process and they are so smart and are catching on very quickly doing their "business" outside.  Their indoor area has been changed to give all the puppies more room.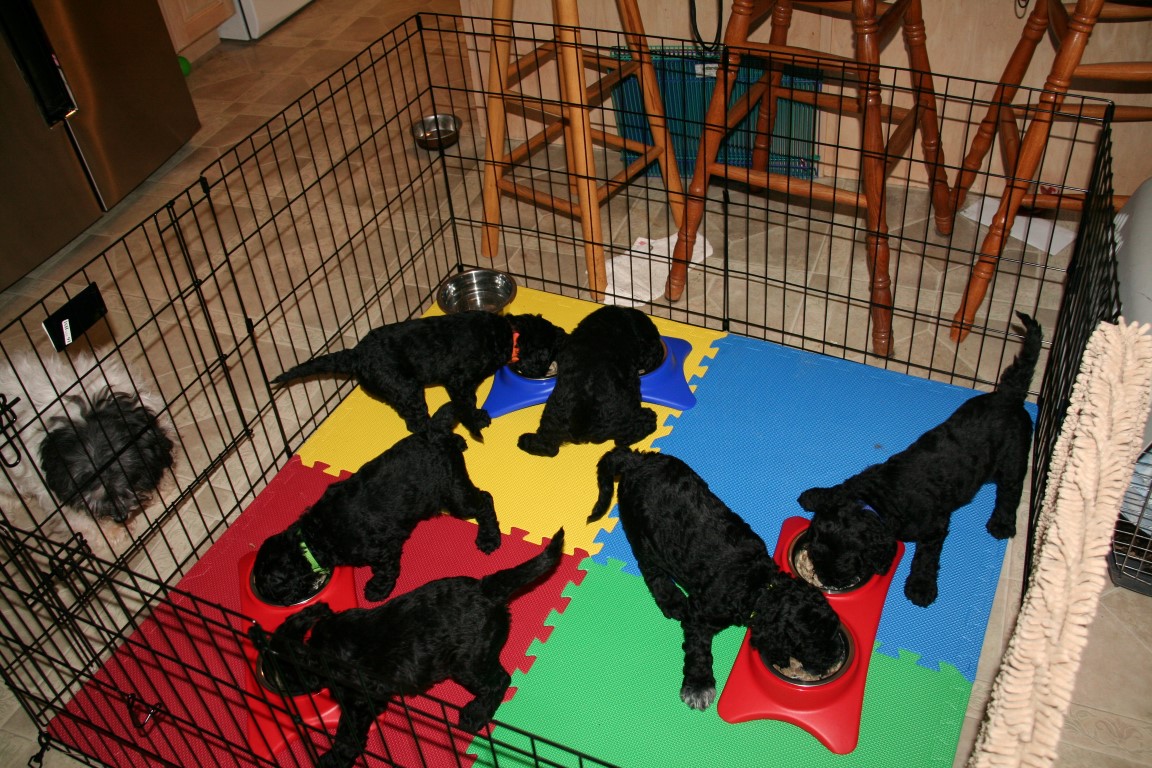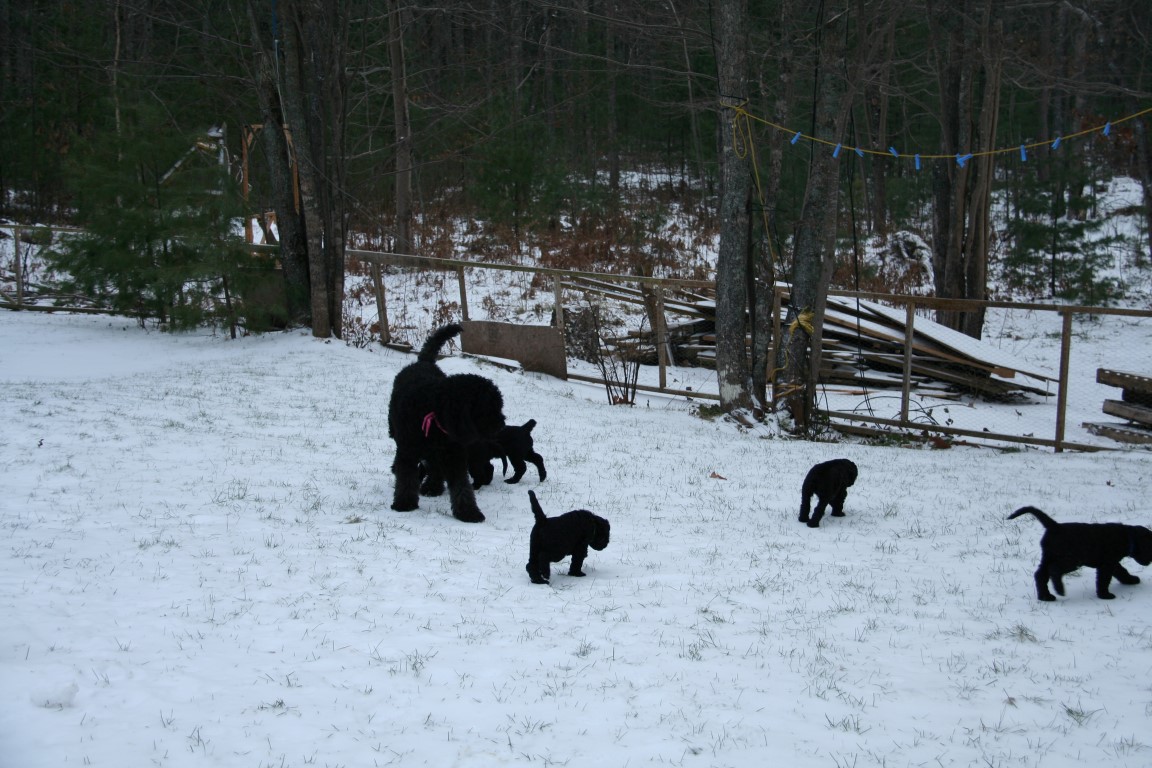 Before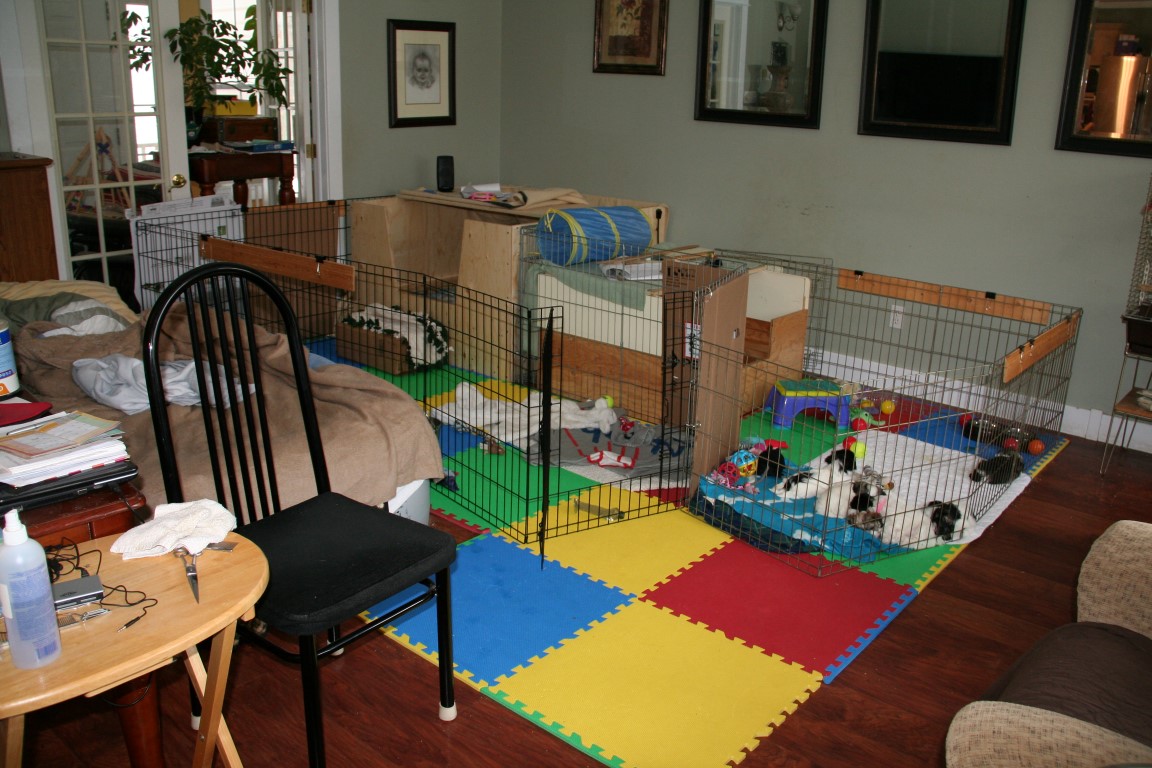 After: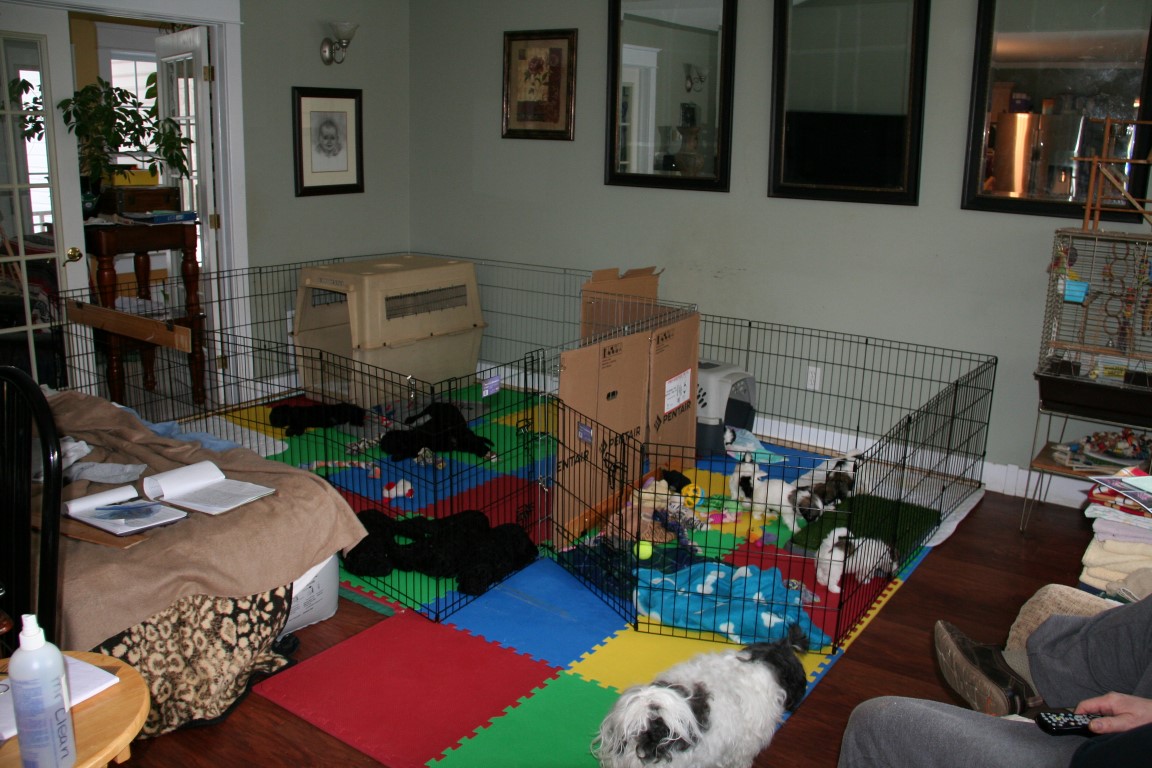 The Barbet puppies were not as cooperative as the Havanese.  I waited until they were tired to take the pictures, but they woke up in no time. 
Sailor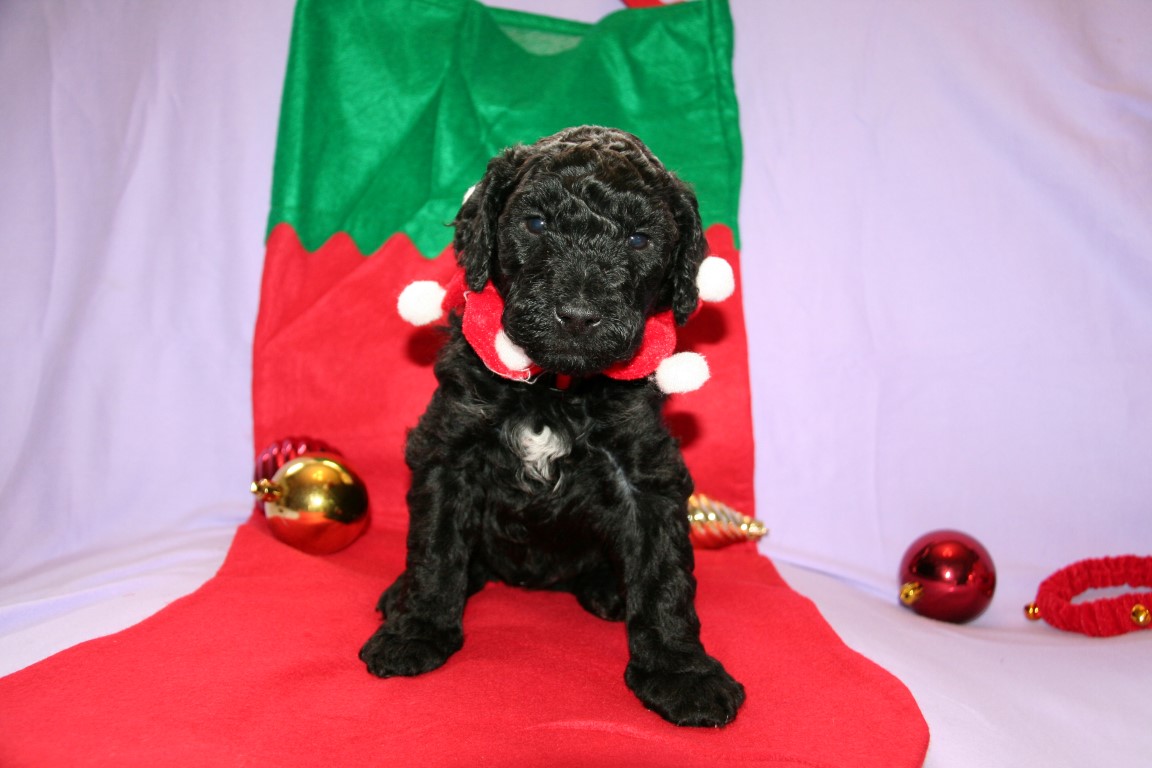 Poppy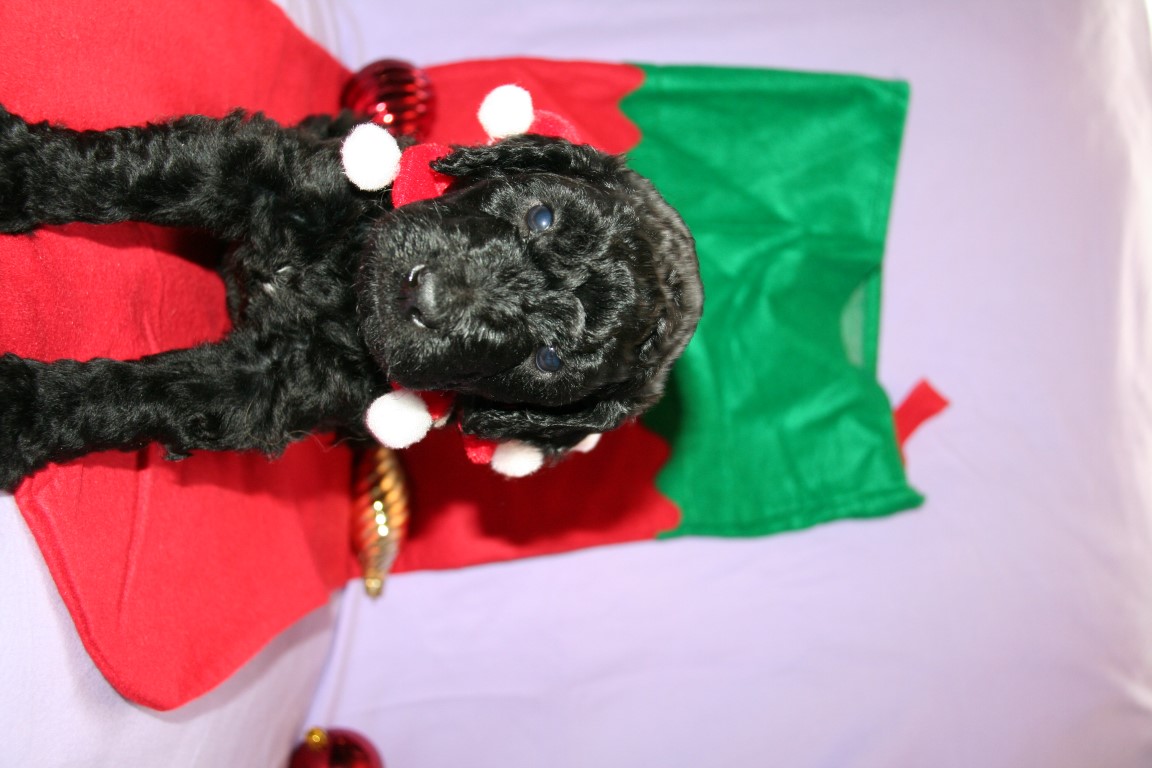 Vimy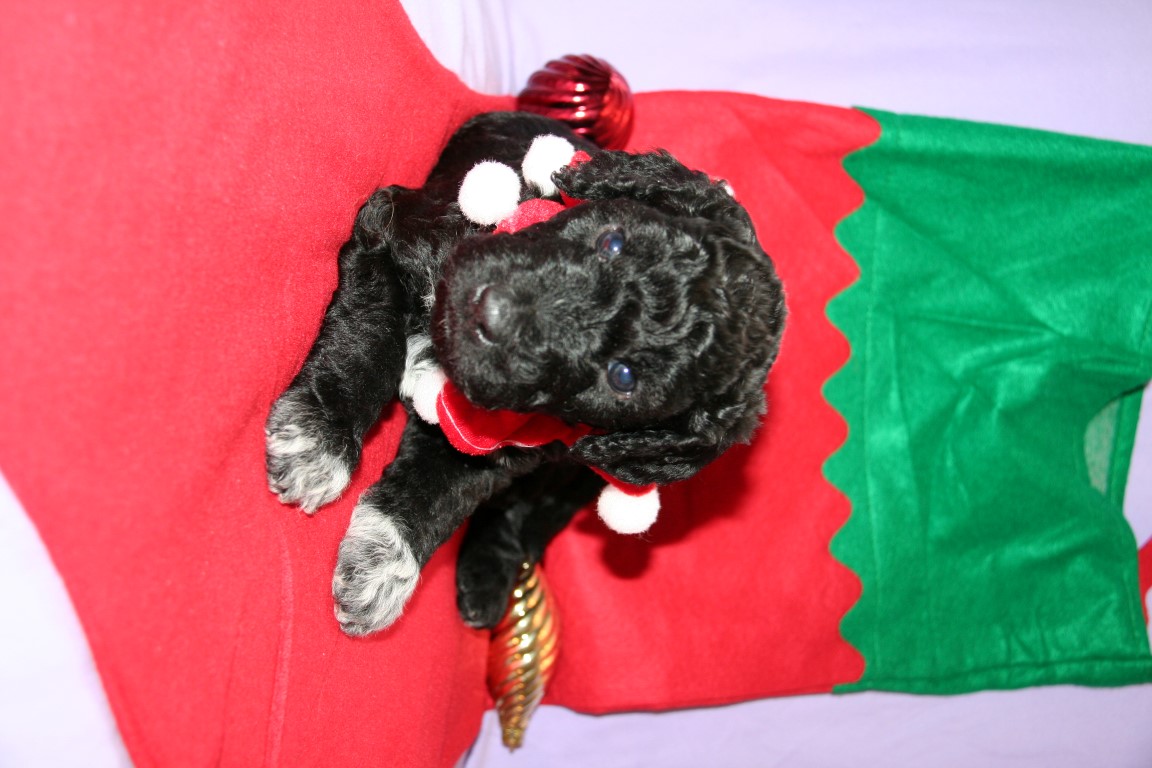 Soldier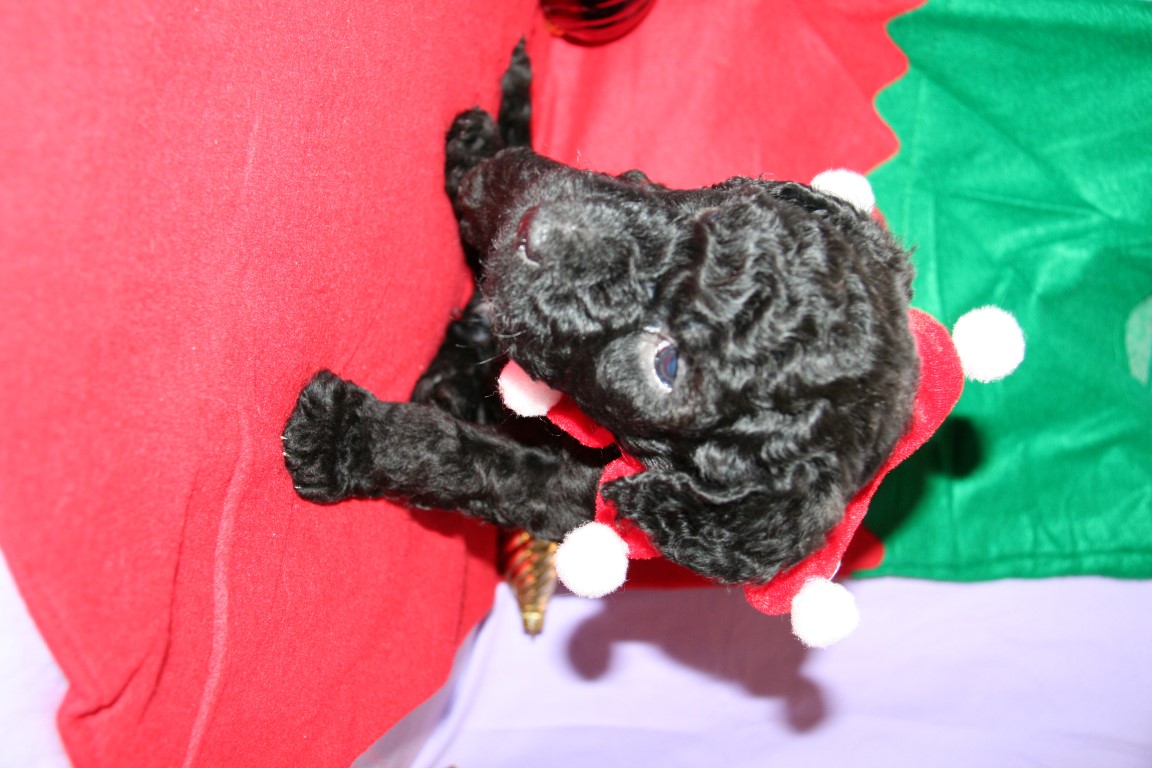 Patroit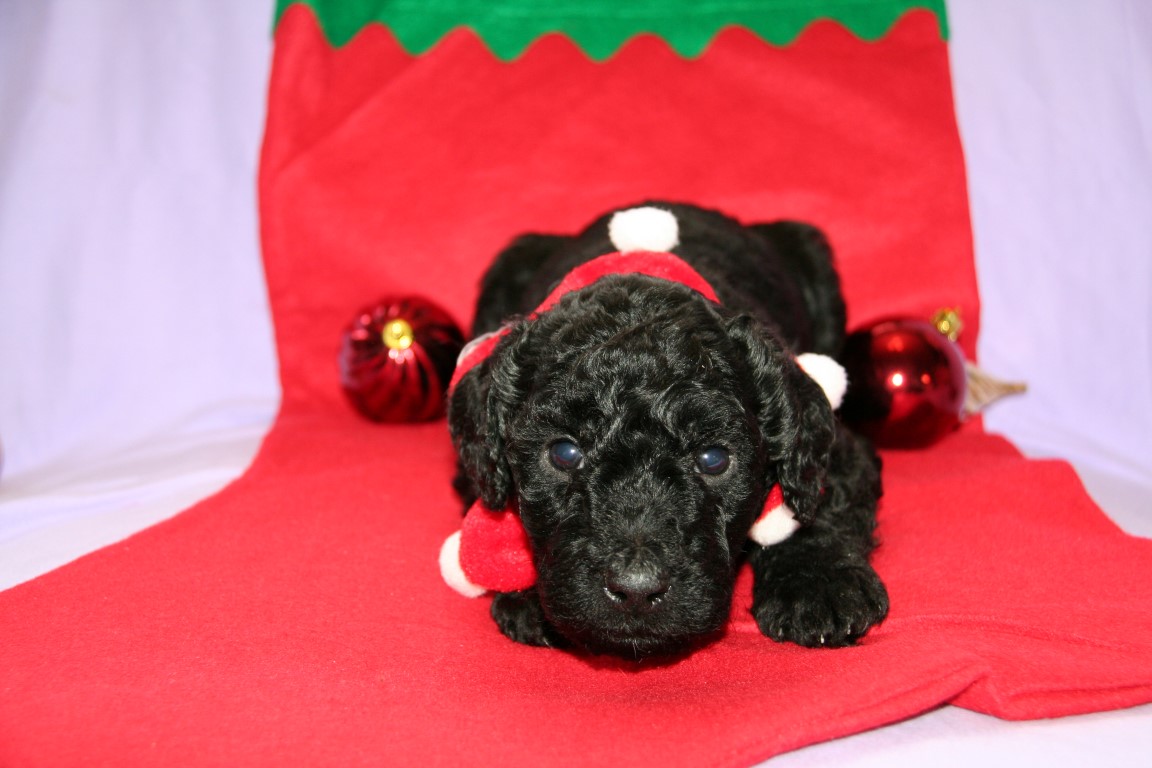 Trooper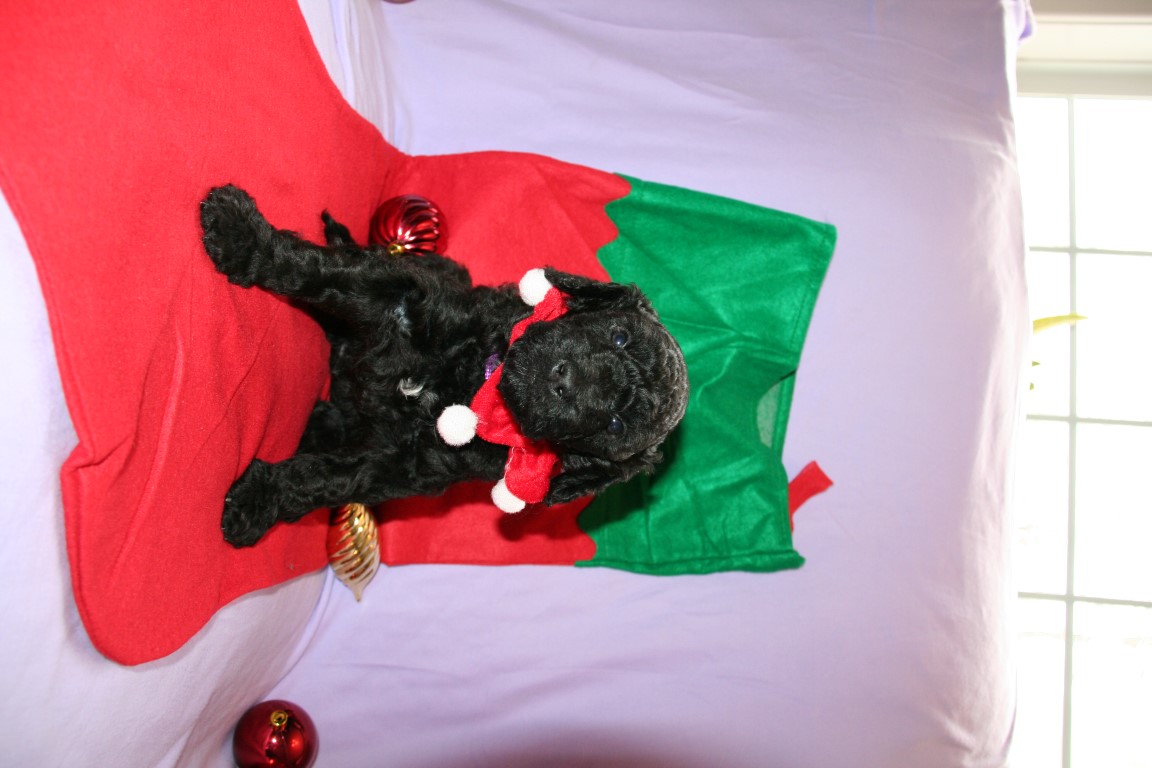 Barbet puppies are growin like weeds! They are barking, playing and climbing out of the box on a regular basis.  I started supplementing them with solid food, but they seemed to get a bit constipated so I will wait a few more days before we try again.  I have my first full day off tomorrow in 2 weeks I hope to get caught up in individual photos.  
More to follow tomorrow!  Puppy pile fun!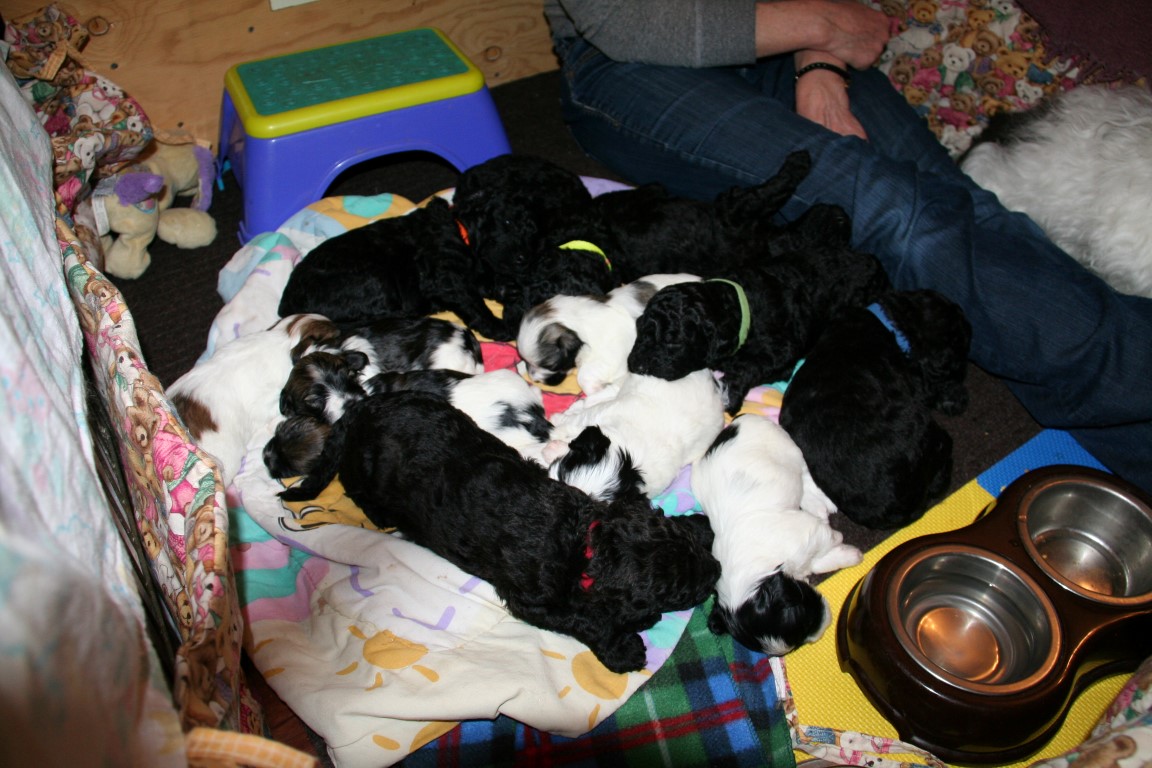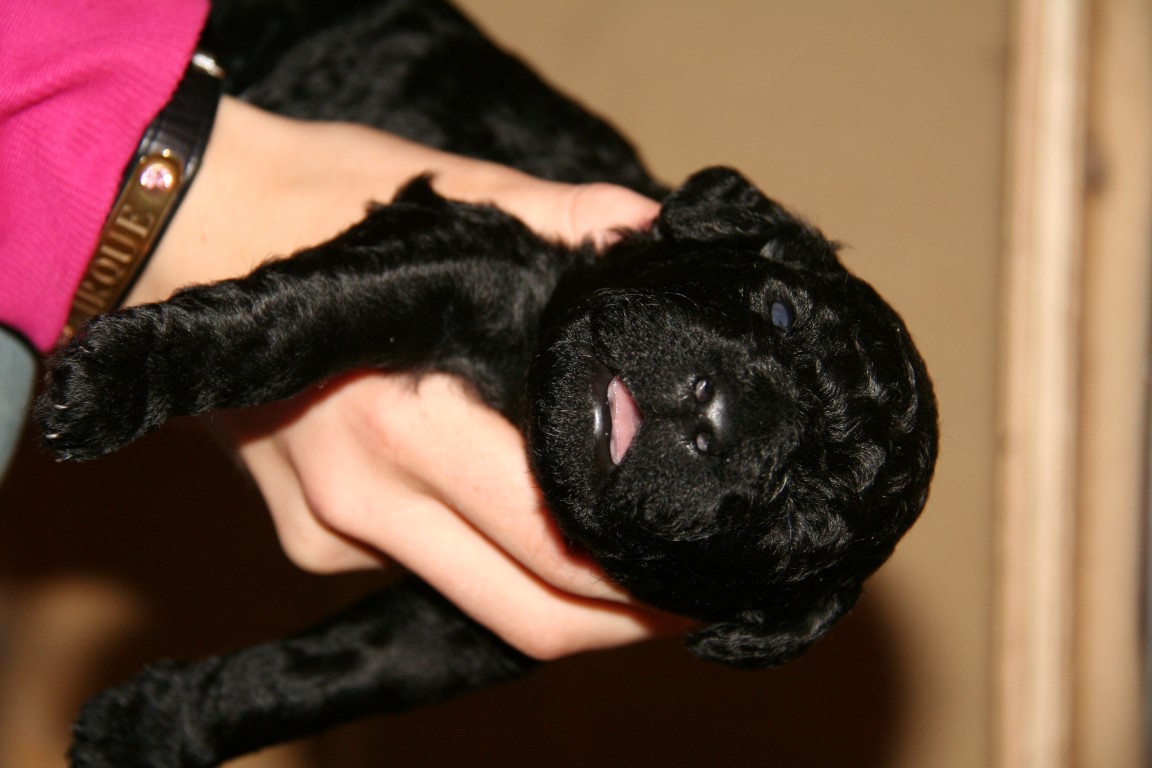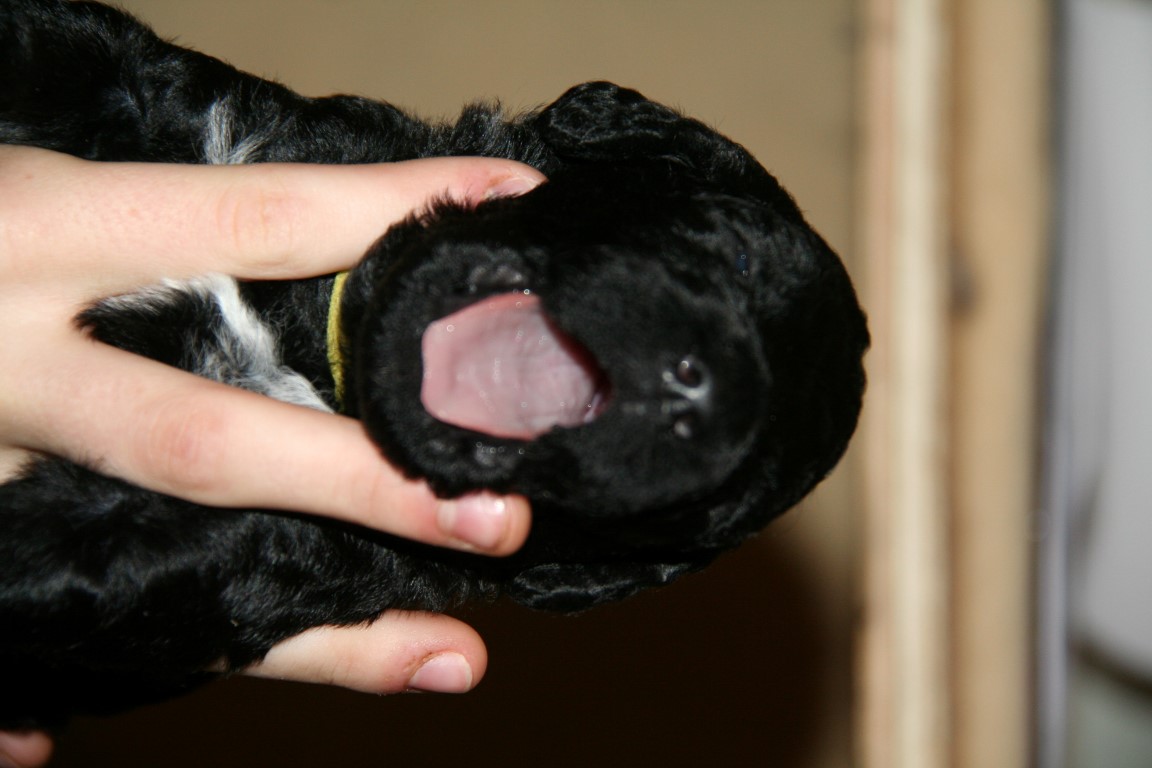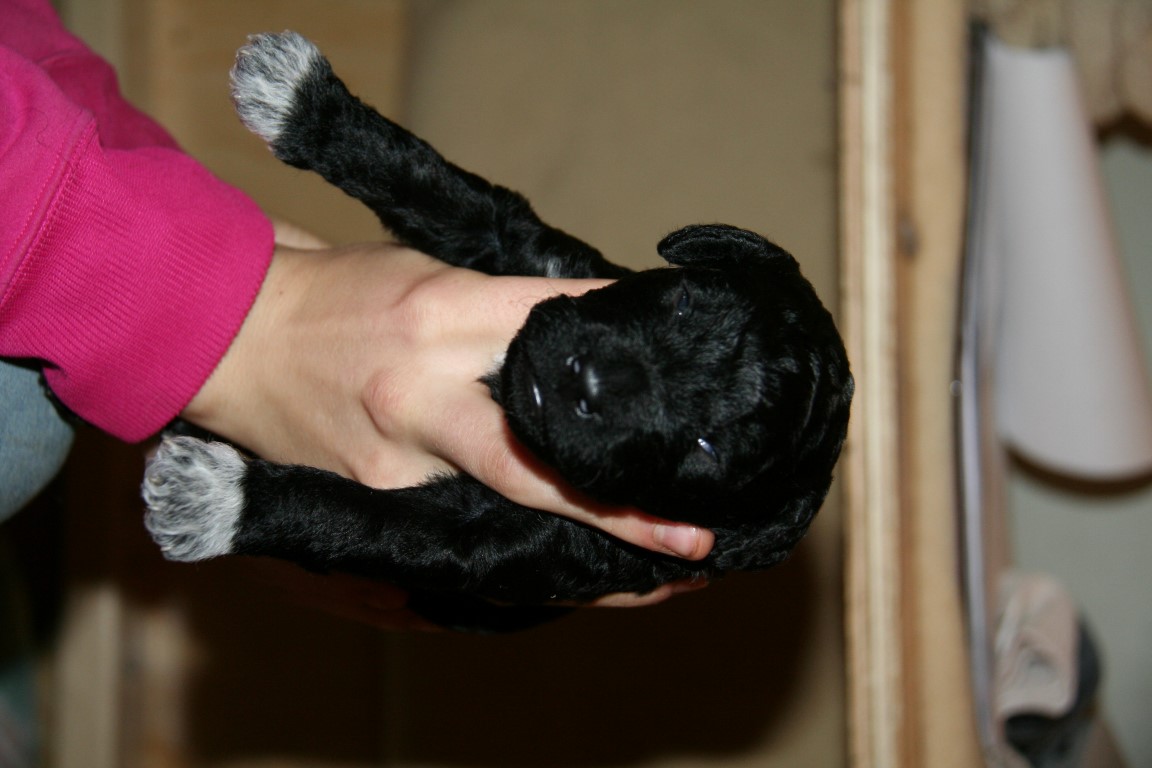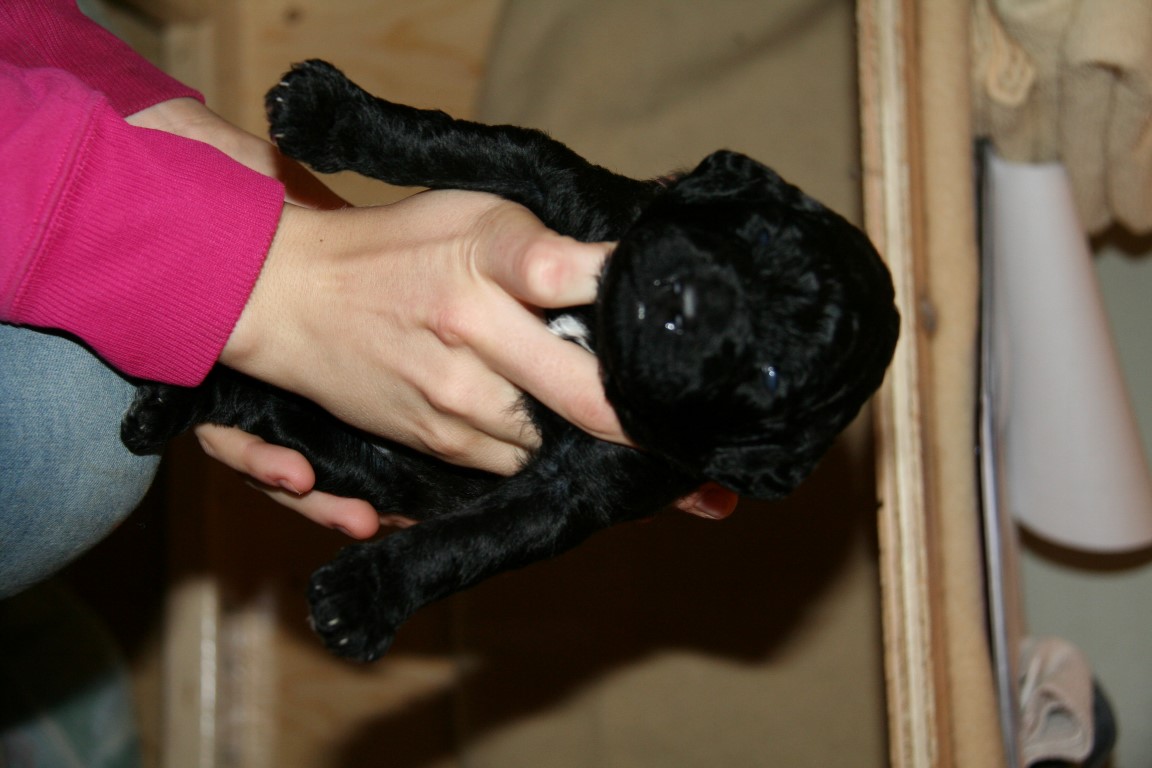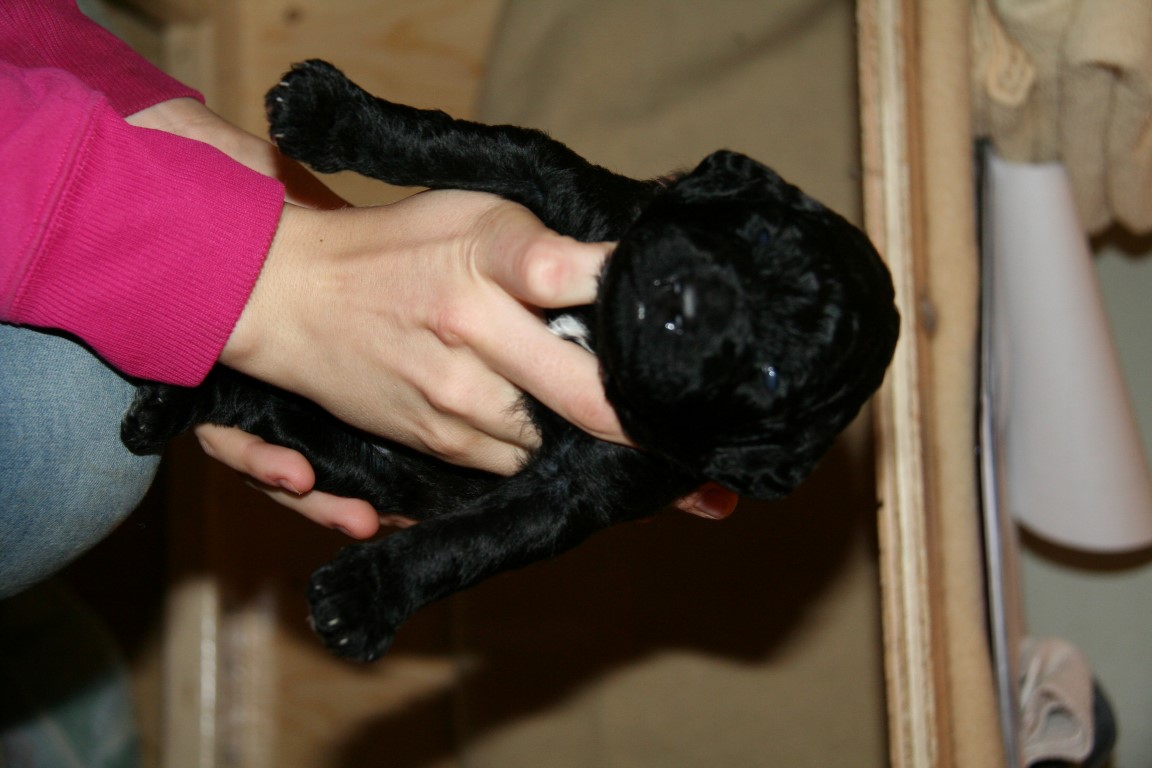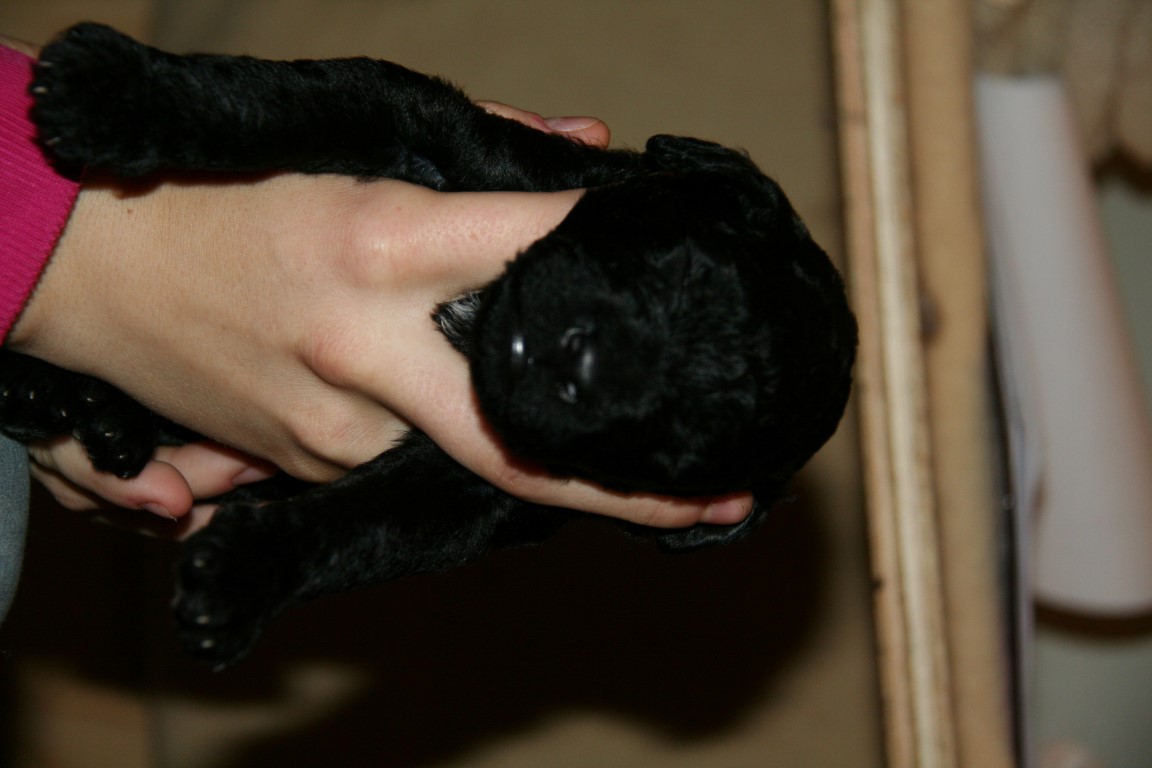 The Barbet puppies were 2 weeks old on Saturday.  They are all starting to open their eyes and are becoming more mobile.  It is getting harder to get good pictures of them.  They are over 2 pounds now.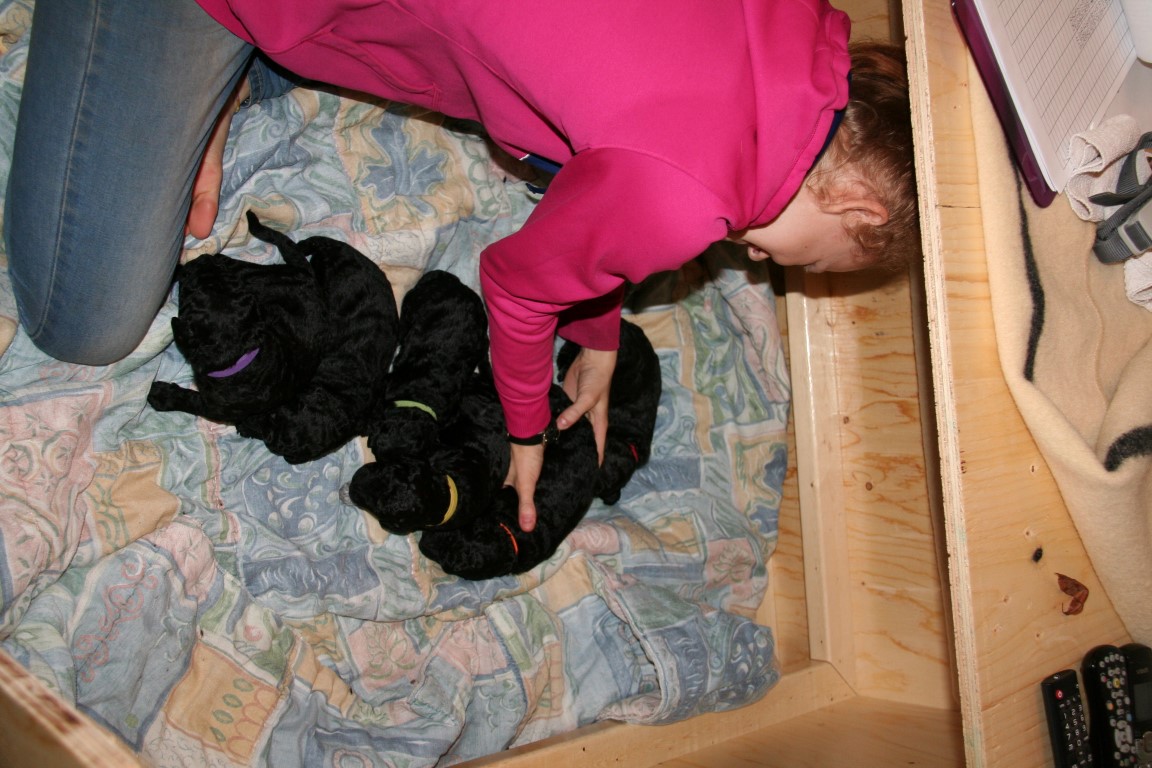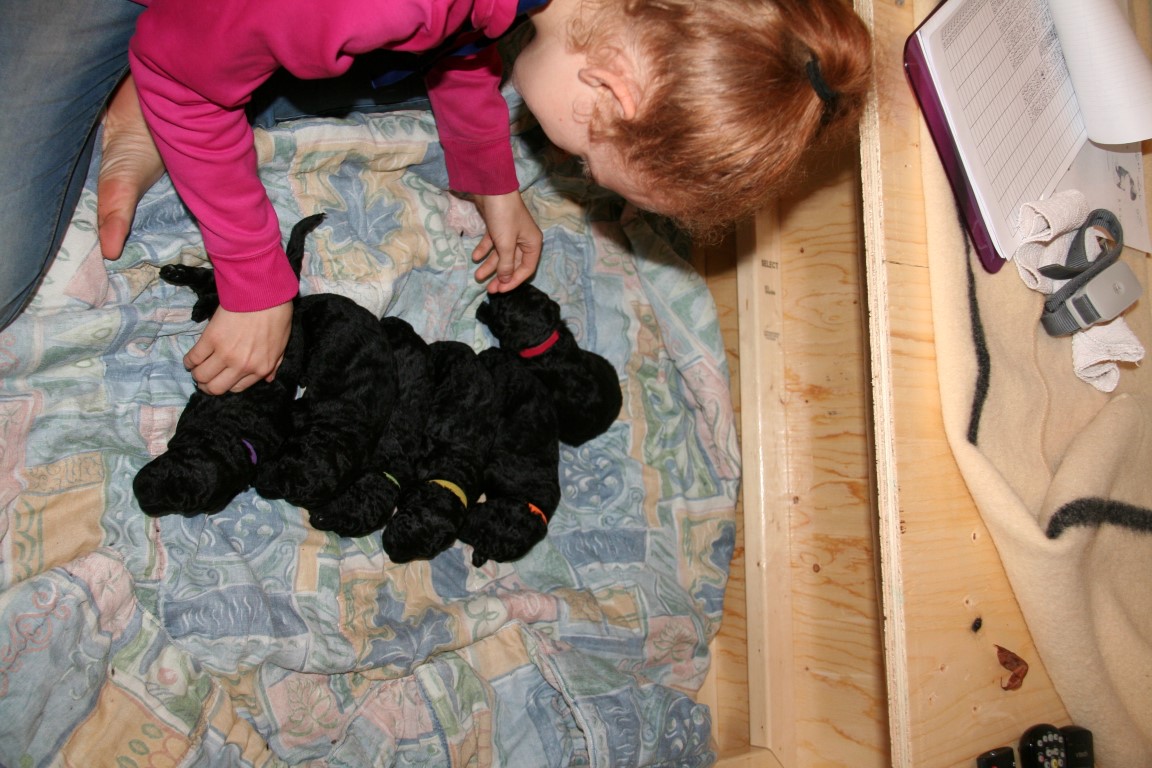 The Barbet puppies are 10 days old and will soon be opening their eyes to see the world for the first time.   All the puppies love to be cuddled.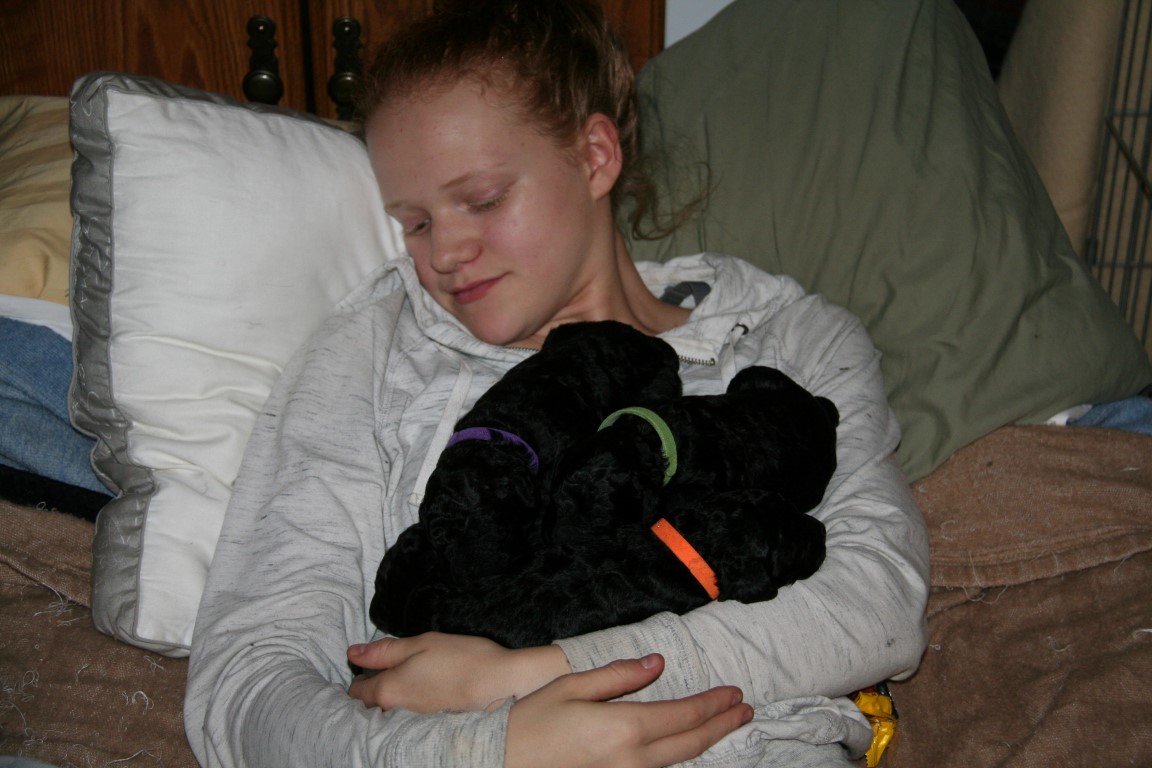 Puppy cuddling is a family affair.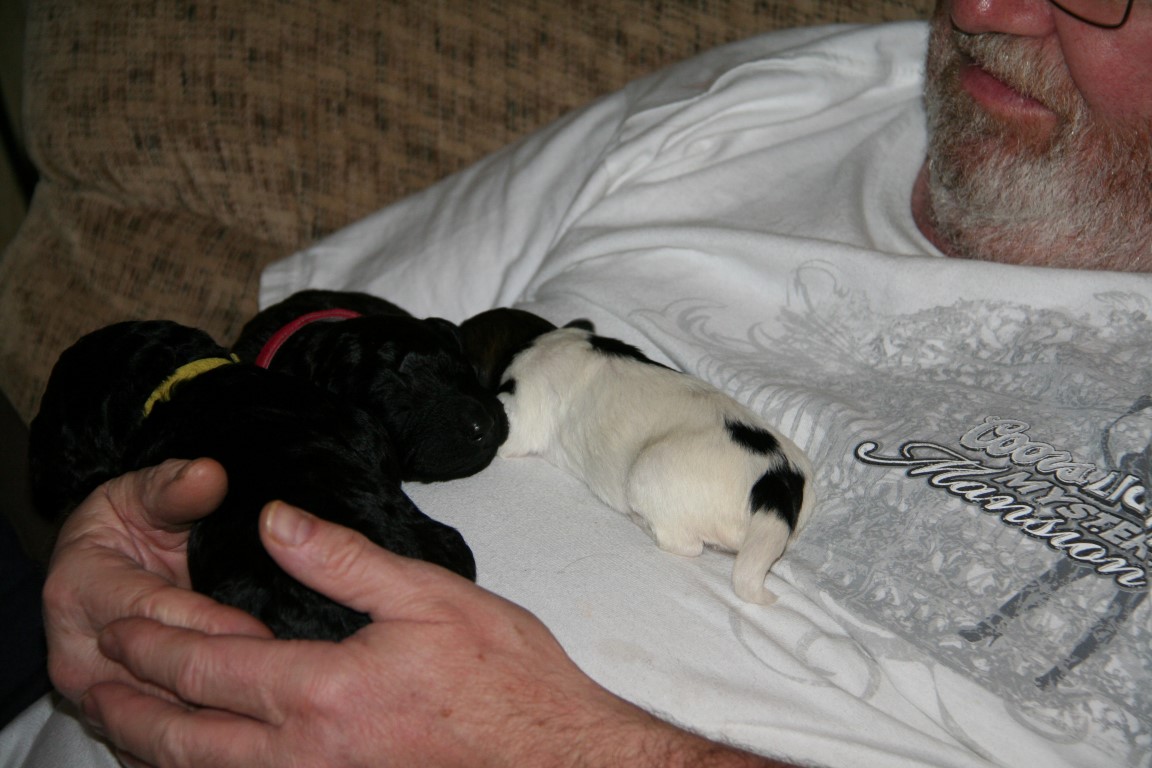 The Barbet puppies are a little more than an week old and they have all almost doubled their birth weight.  They will soon be opening their eyes to se the world for the first time.  A time of wonder and exploring.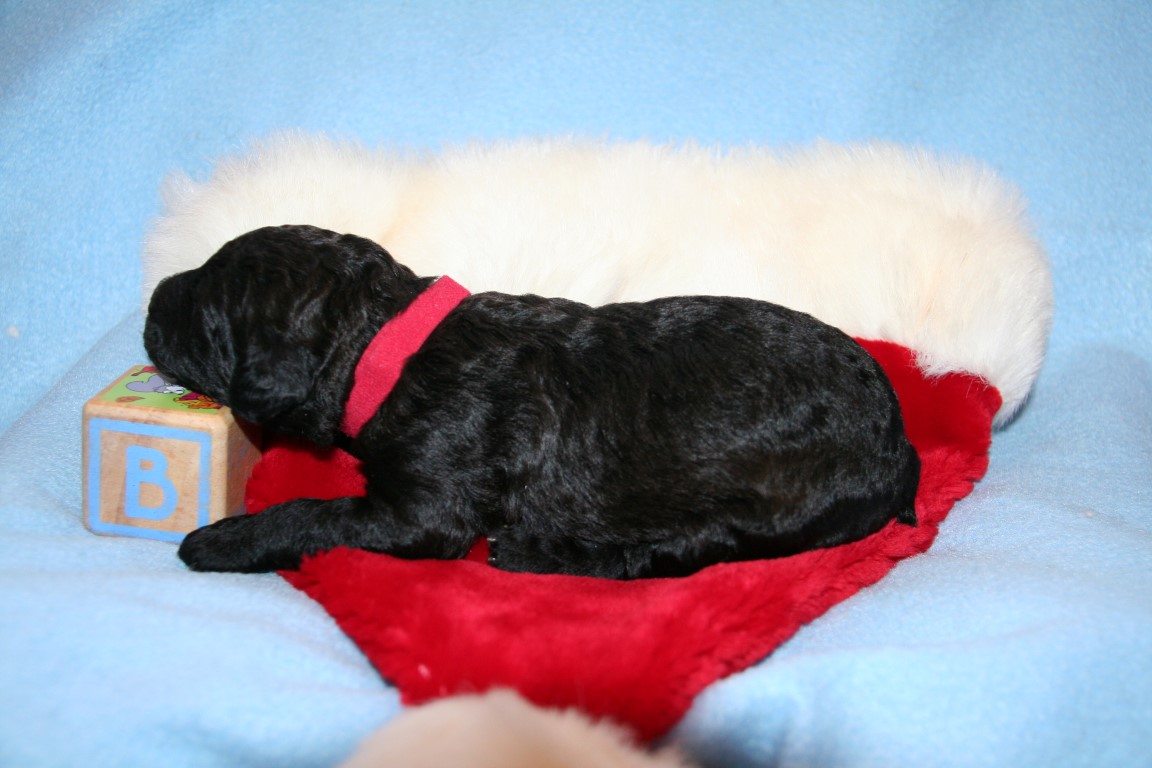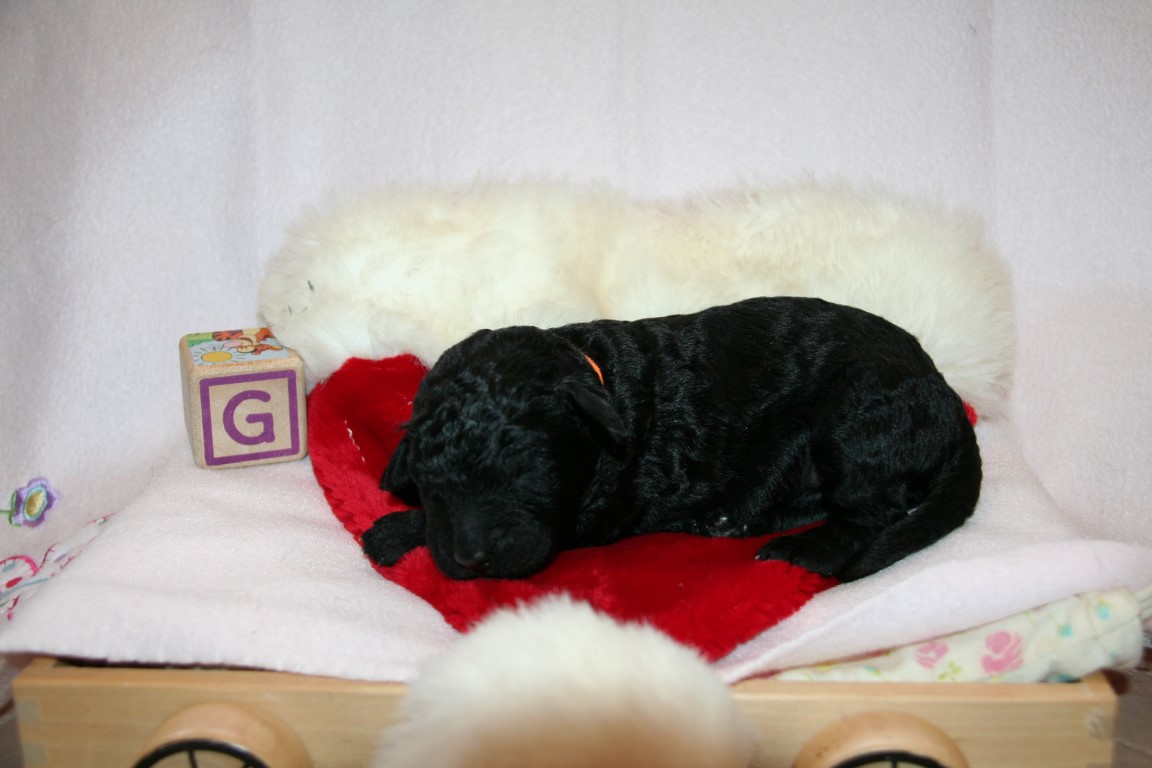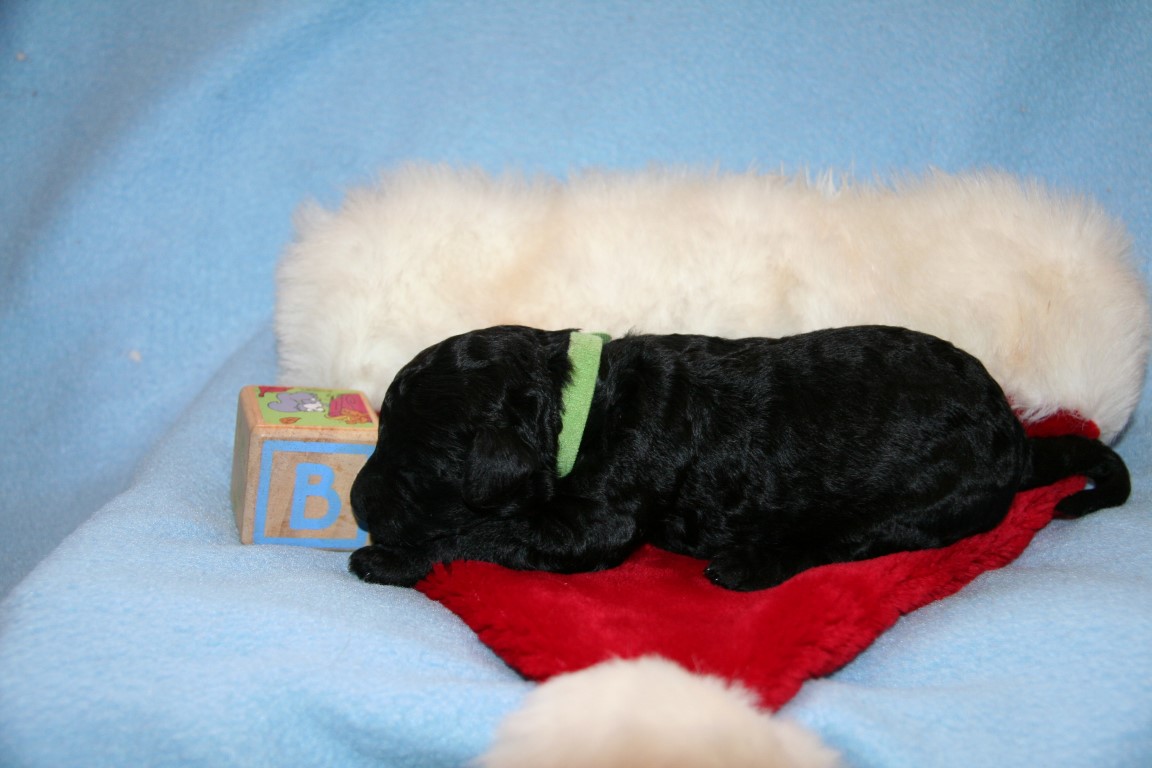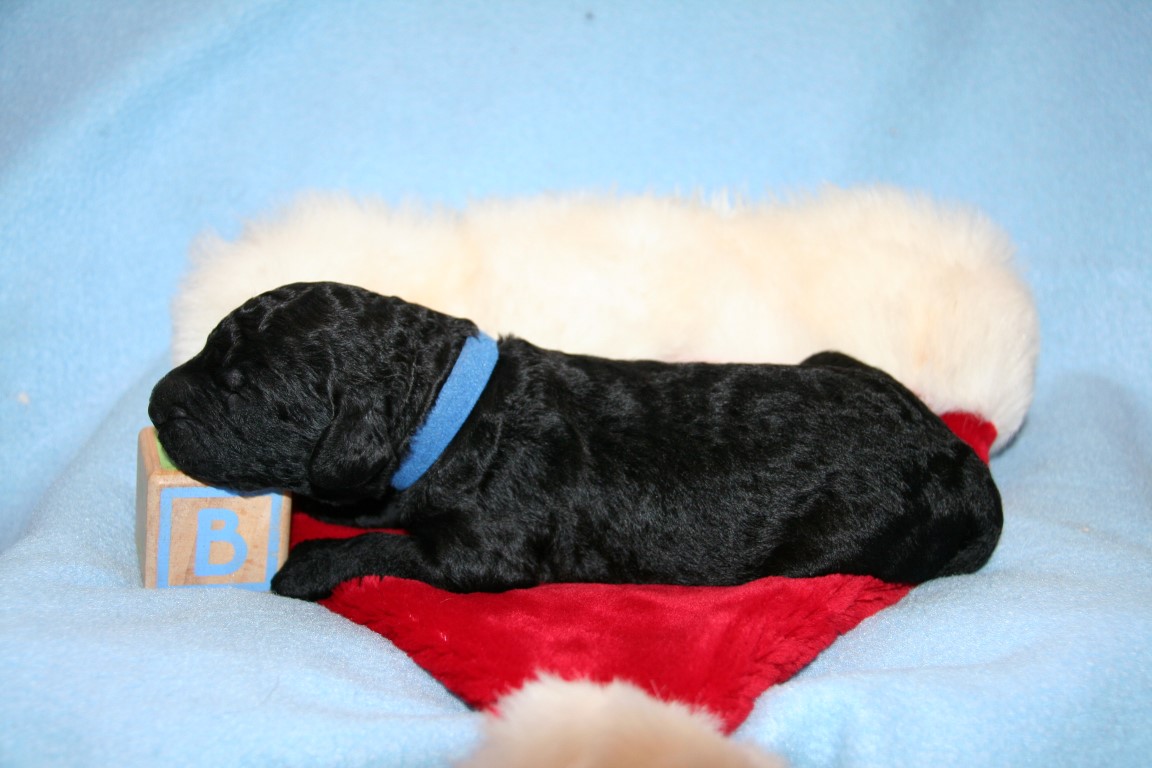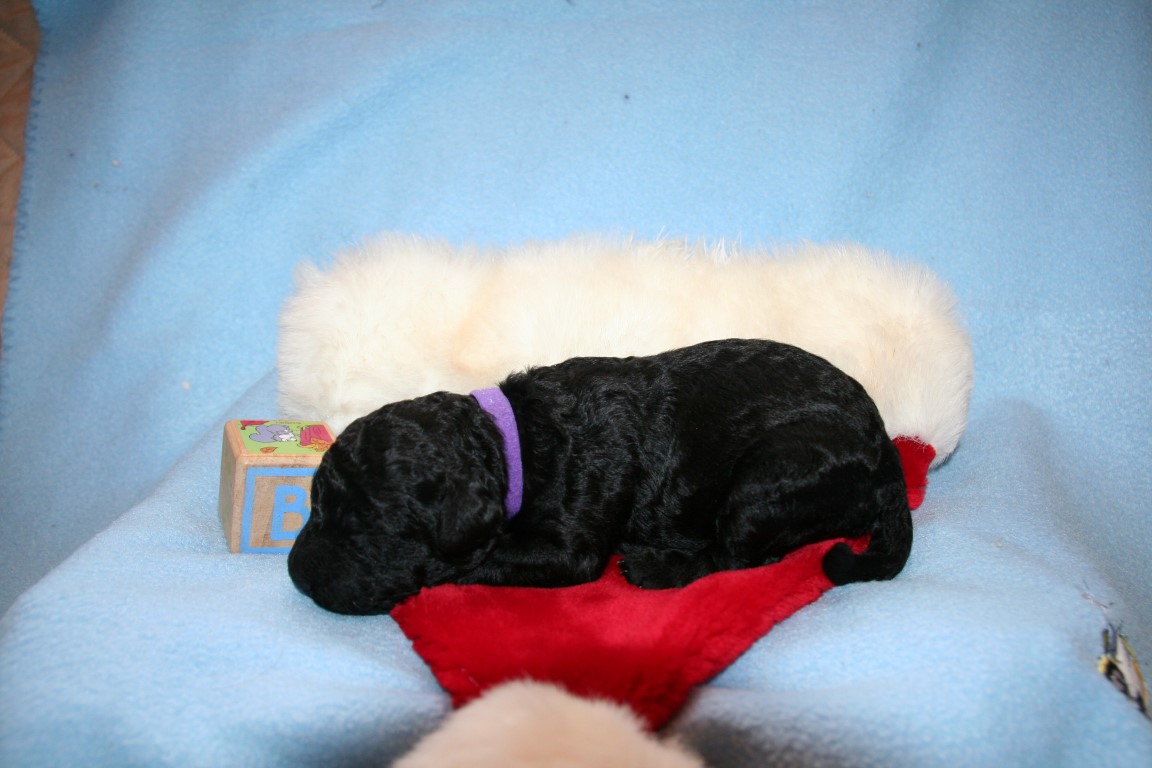 All puppies are doing well and gaining steadily. Freyja is a wonderful first time Mom. Since the puppies were born on Rembrance Day we gave them names based on Rembrance Day. The boys: Patriot, Sailor, Soldier and Trooper. The girls: Poppy and Vimy.
In this picture from the top in red - Sailor, orange - Poppy, yellow - Vimy, green Patriot, blue - Soldier and purple - Trooper