Winnie is a wonderful attentive mom and the puppies are steadily gaining weight.  Their eyes are open now and they are starting to try out their legs.
Since the puppies were born on Earth Day my daughter named them after the Elements.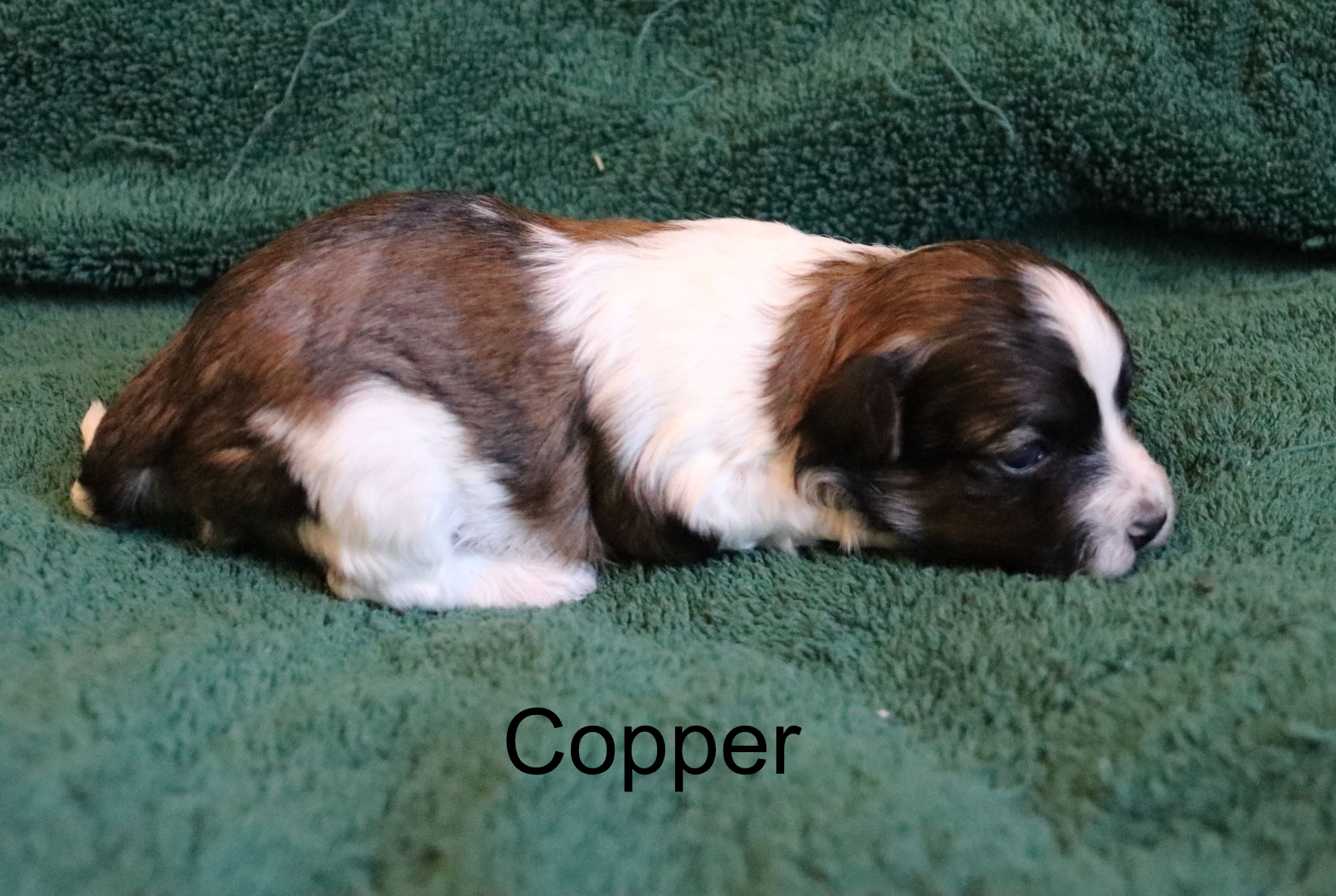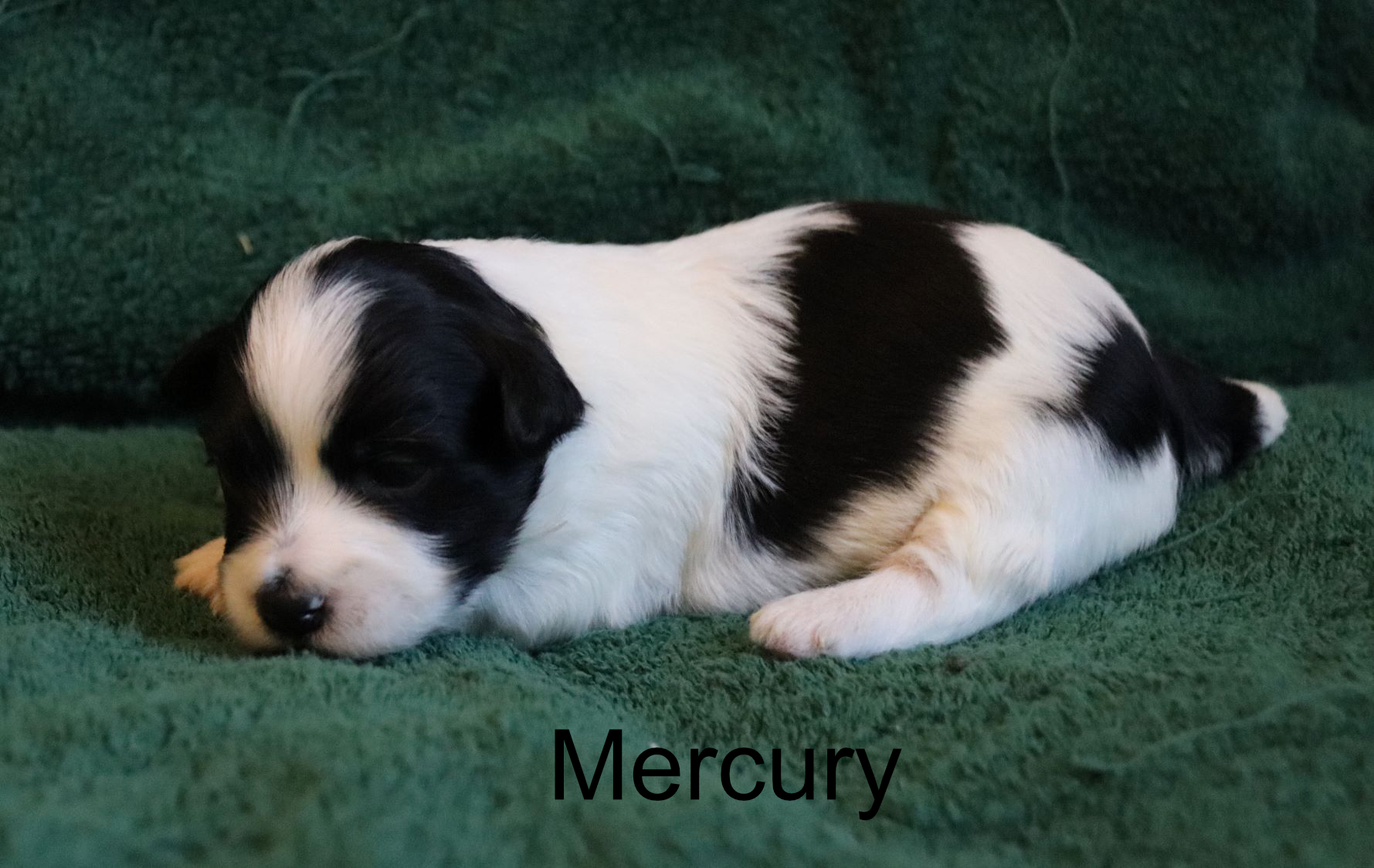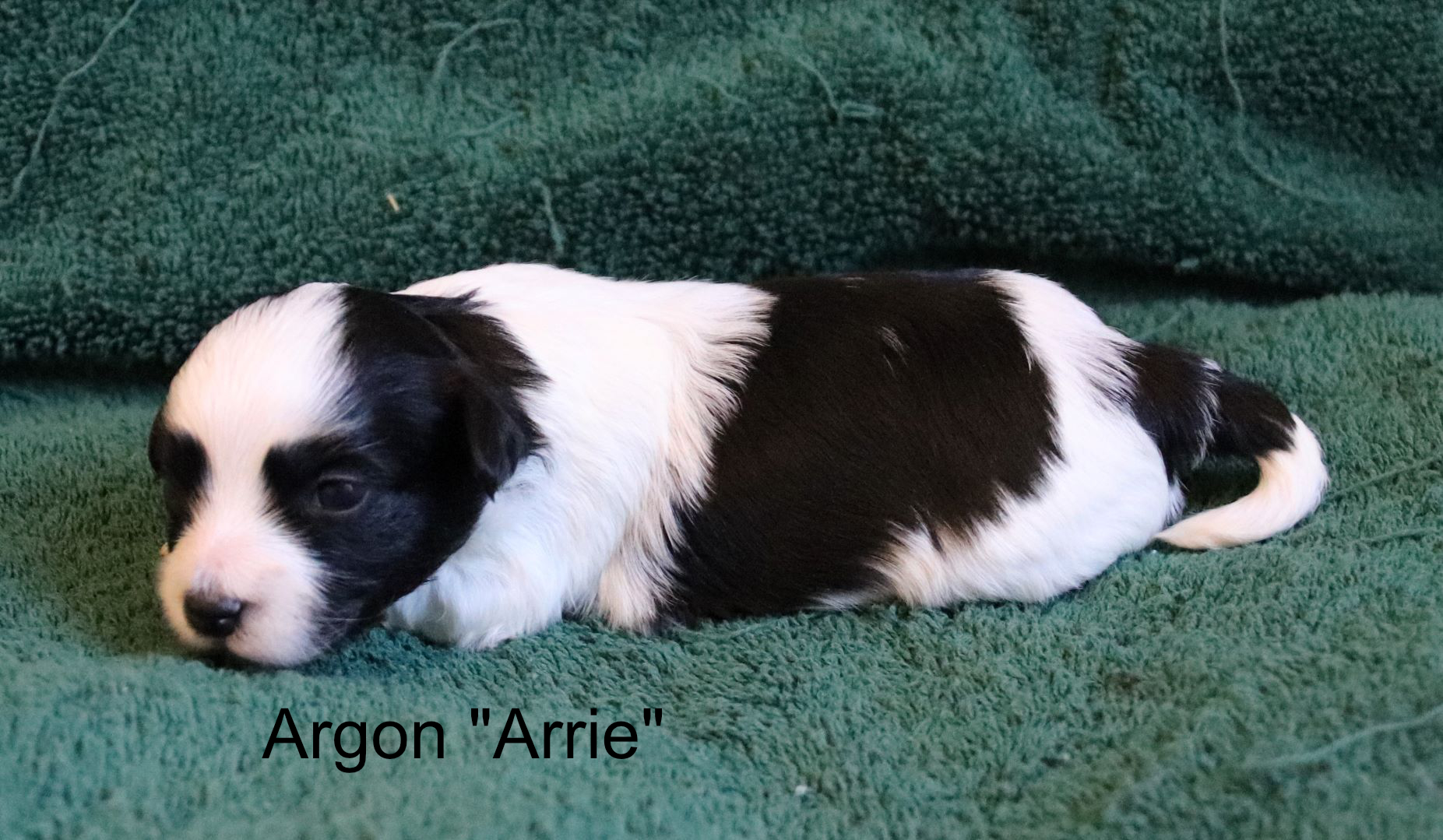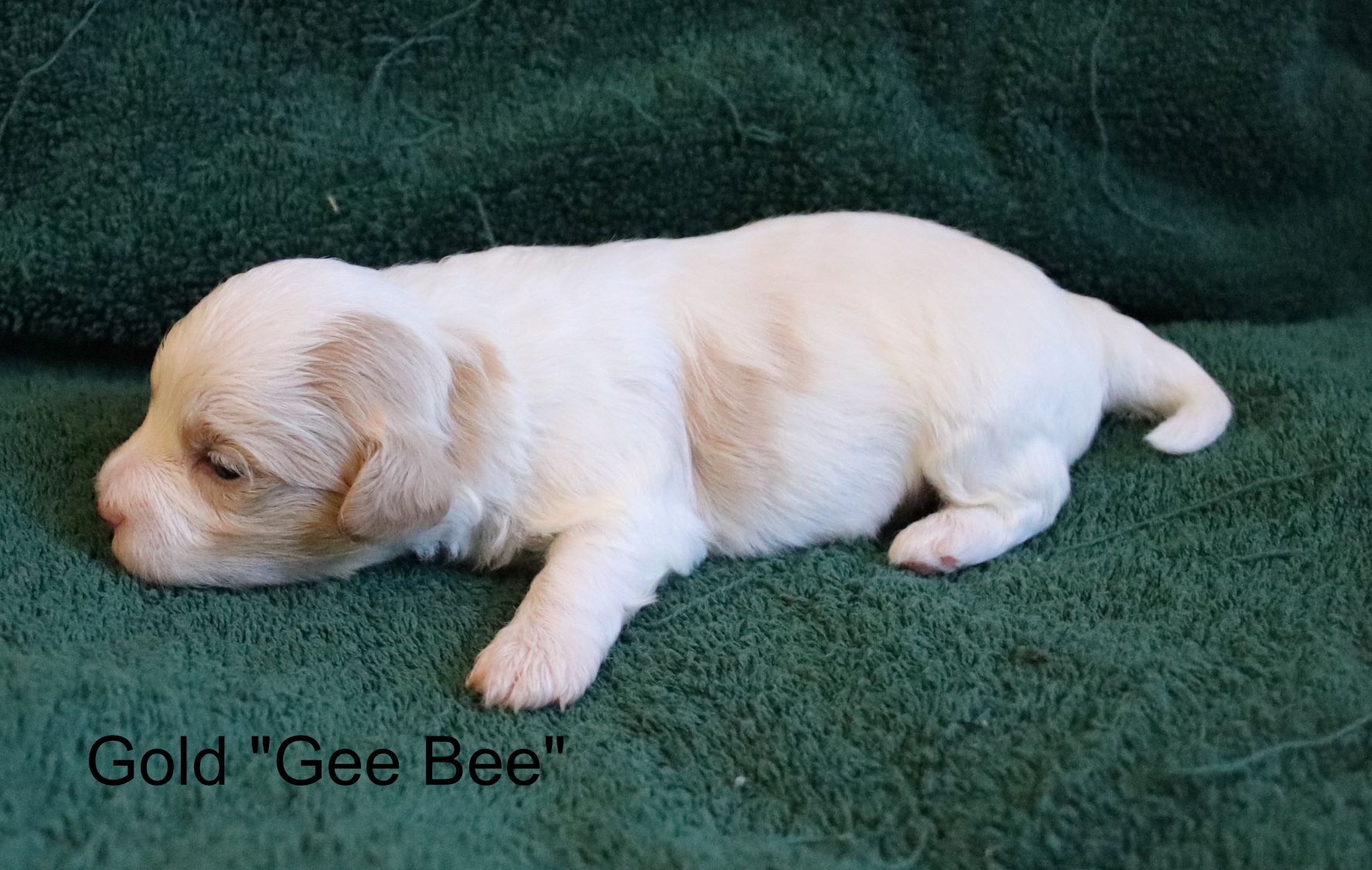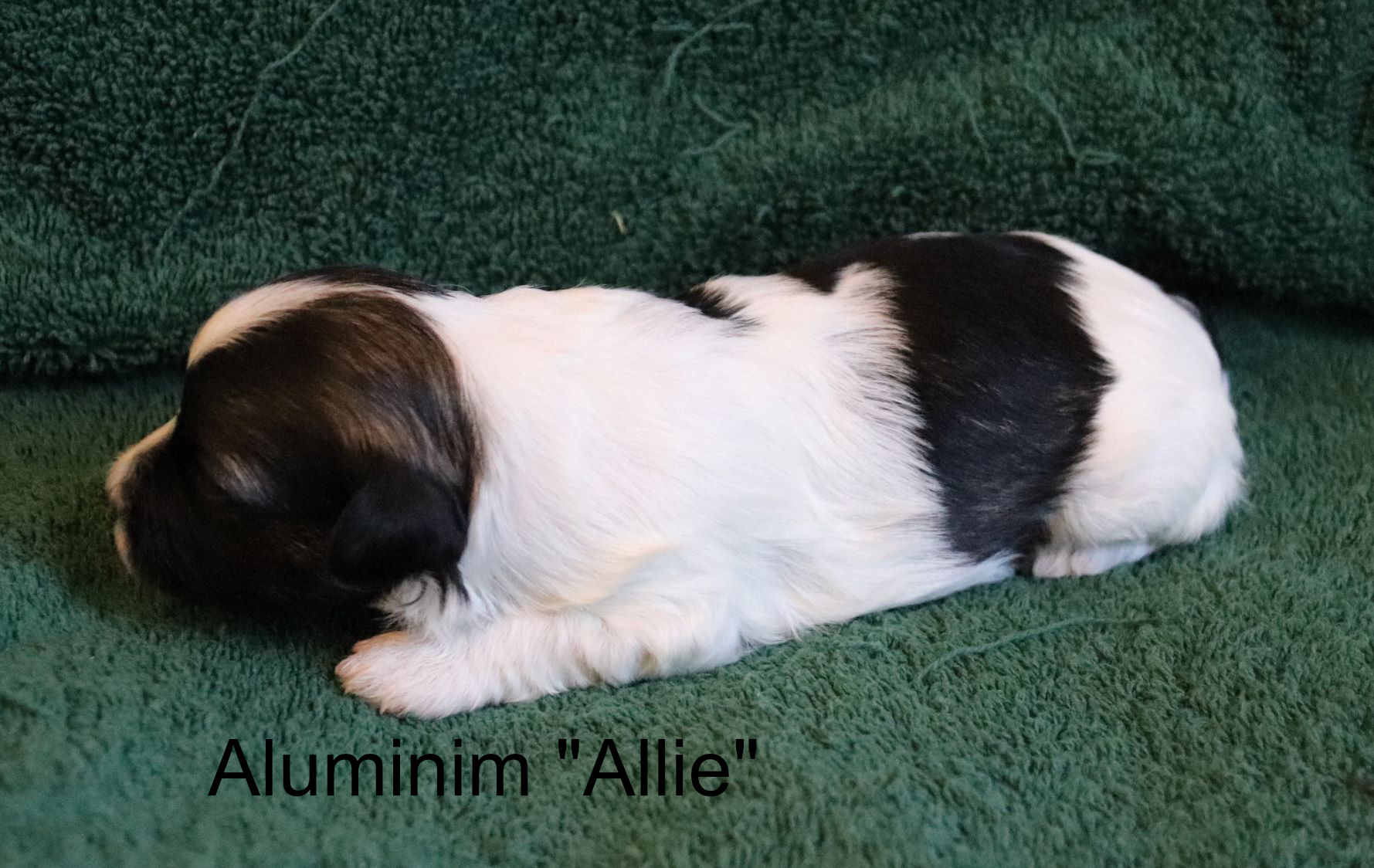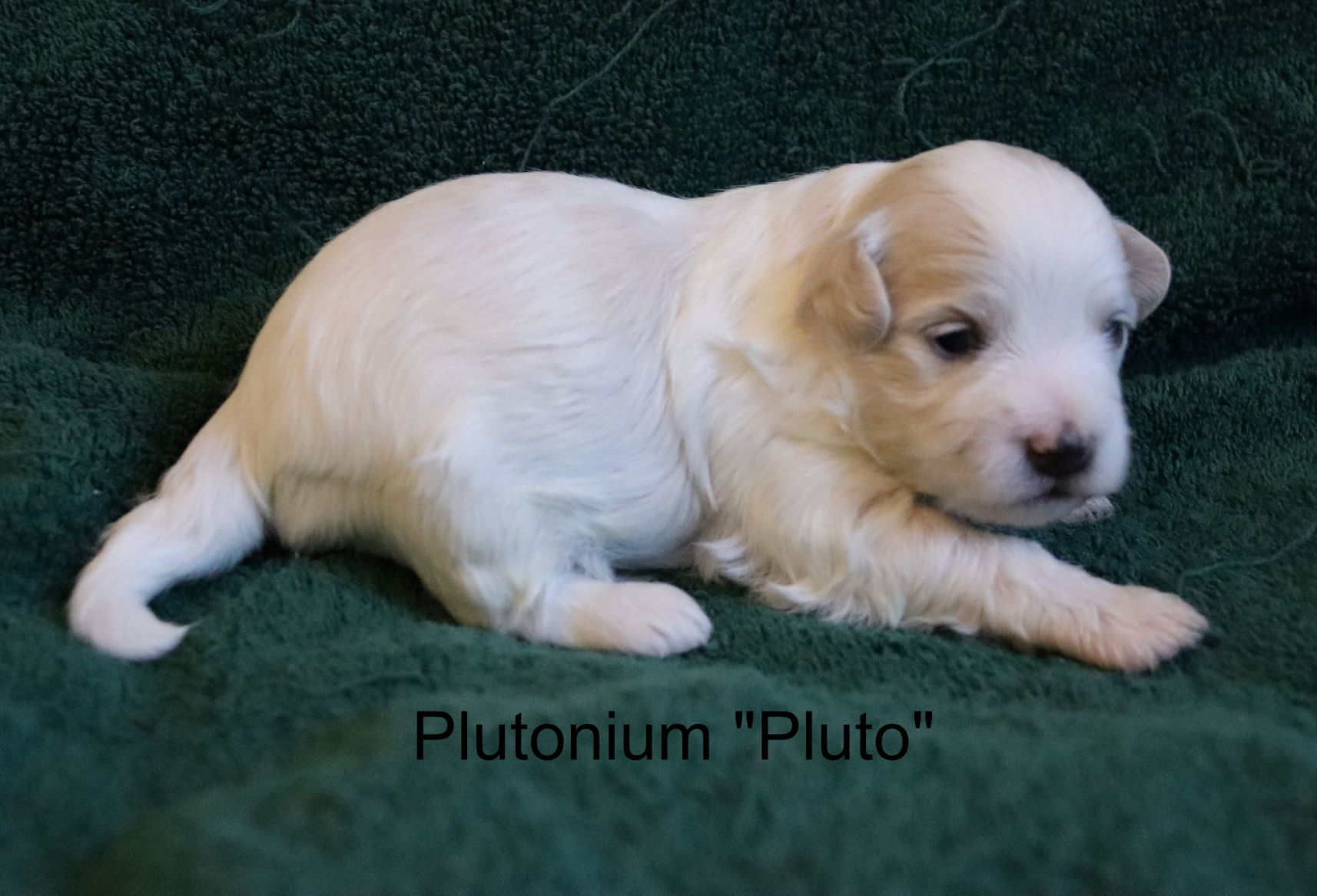 All the puppies a very happy in their new homes!
The planning has begun for our next litter.
The Havanese are growing steadily!  They have started eating solid foods and they were not quite sure what they think of it at first but now they are eagerly waiting for their meals.  Smudge has started the weaning process and only allows them to nurse a few time a day.  They love playtime with their "big" brothers and sisters.  We supervise them carefully so no one gets to rambunctious, they love cuddle time!  Sorry I uploaded the wrong feeding photo and it won't let me delete it.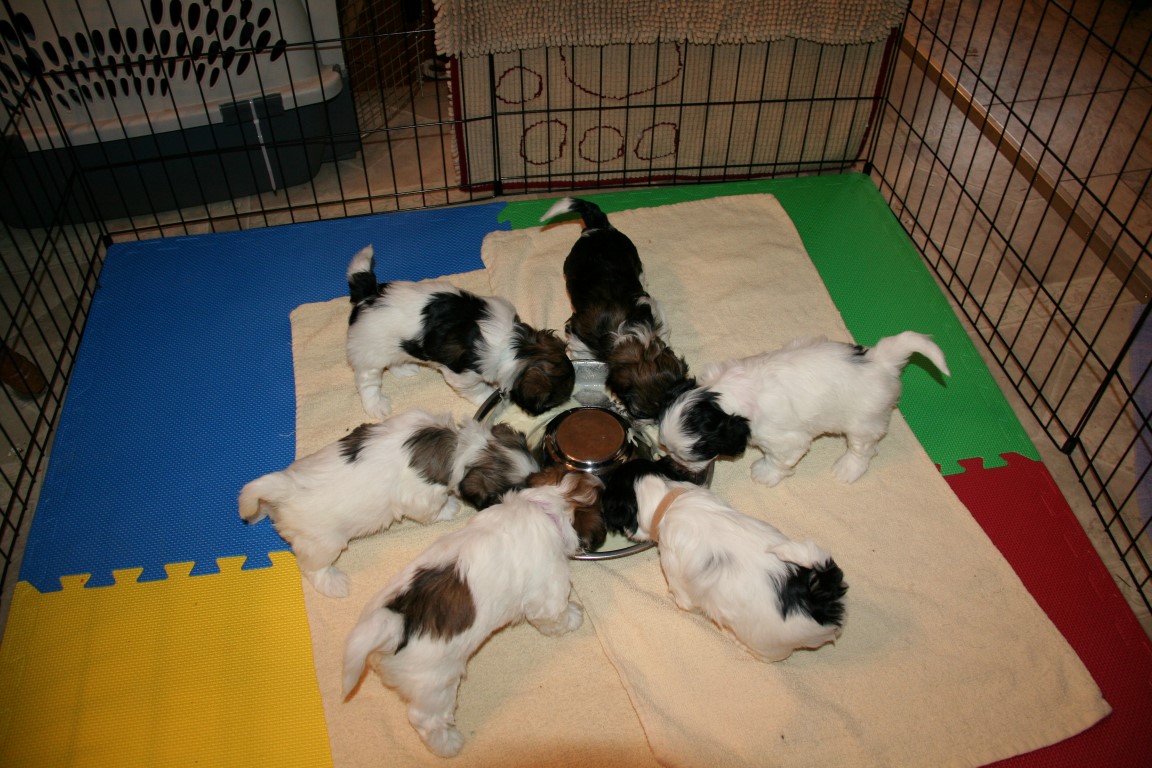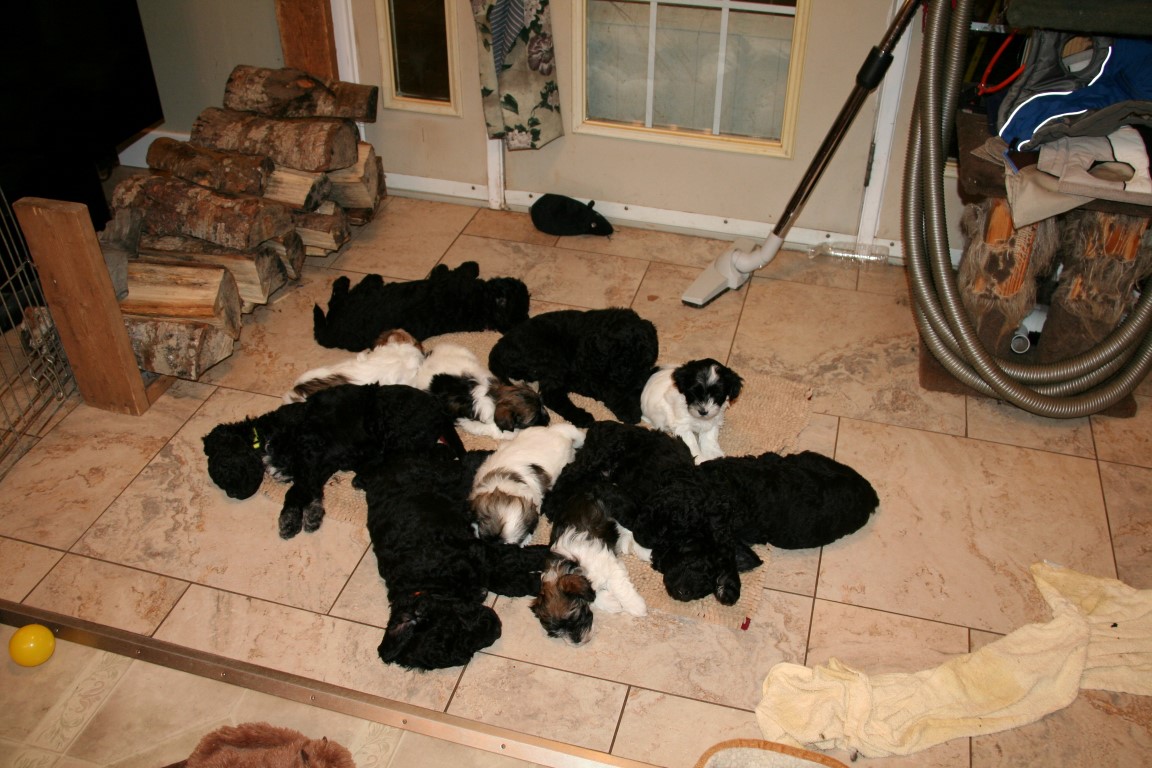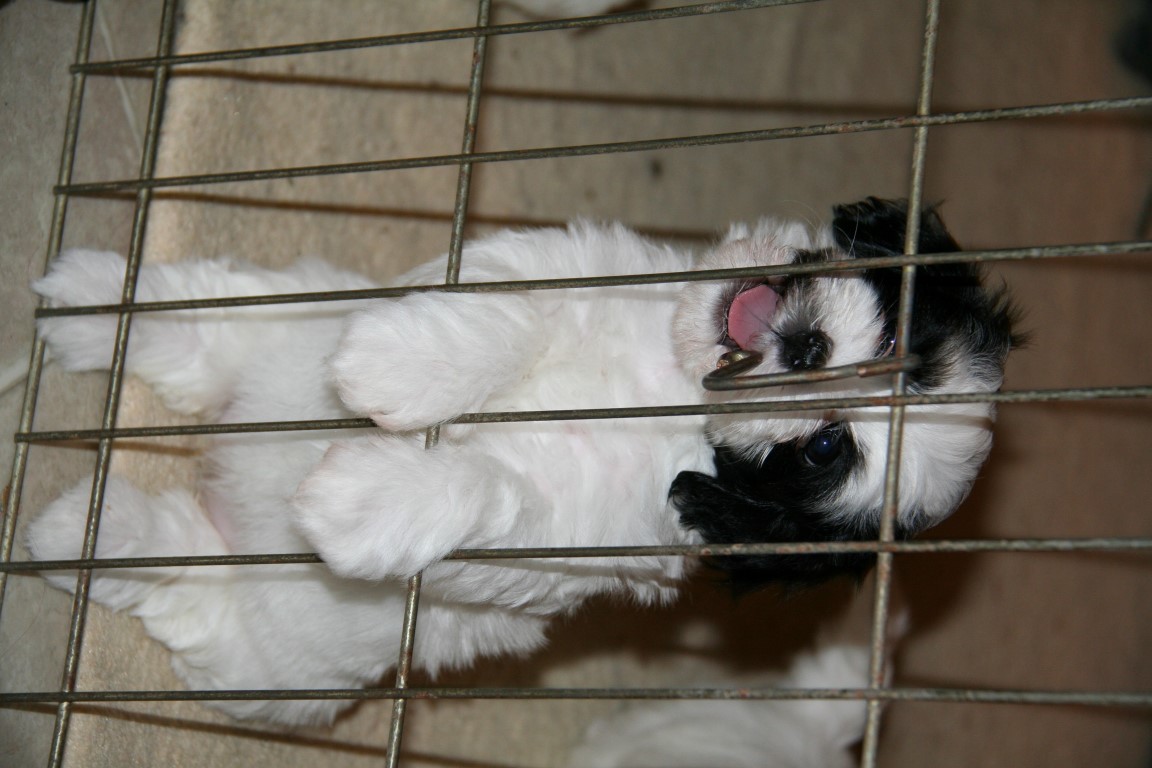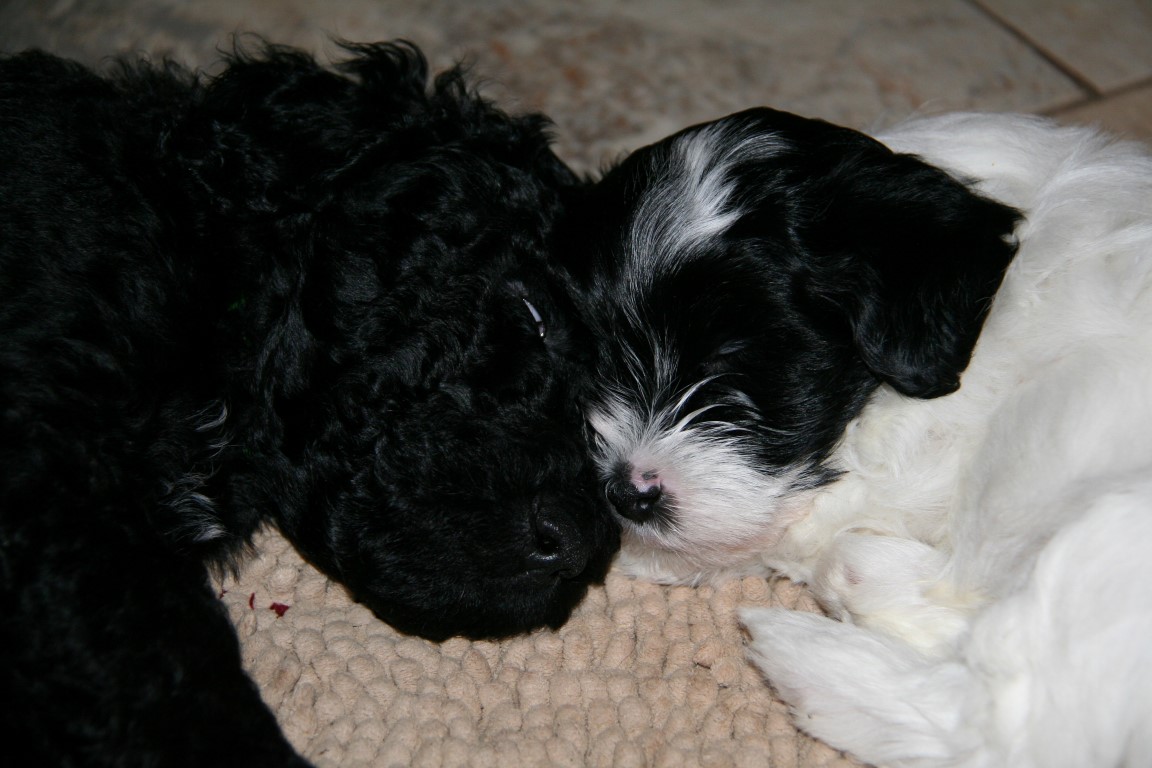 The puppies are five weeks old now, and they are coming alive! Up until now, Smudge (mom) has done the majority of the work. Feeding and cleaning the puppies and doing a great job. Now the tables are turning, they are starting to eat solid food, and they want to explore everything around them. Not to mention they have turned into pooping machines. It is now my turn to feed and clean up after them. Thankfully they are using the pee pad consistently so clean up is not too bad. They love playtime out of their pen and love to run around, I'm thankful I have 2 teenagers that help me keep track of them. I ran out of time to take individual pictures, now that the kids are out of school I hope they will help with a photo shoot.  Here are a couple of pictures from this week.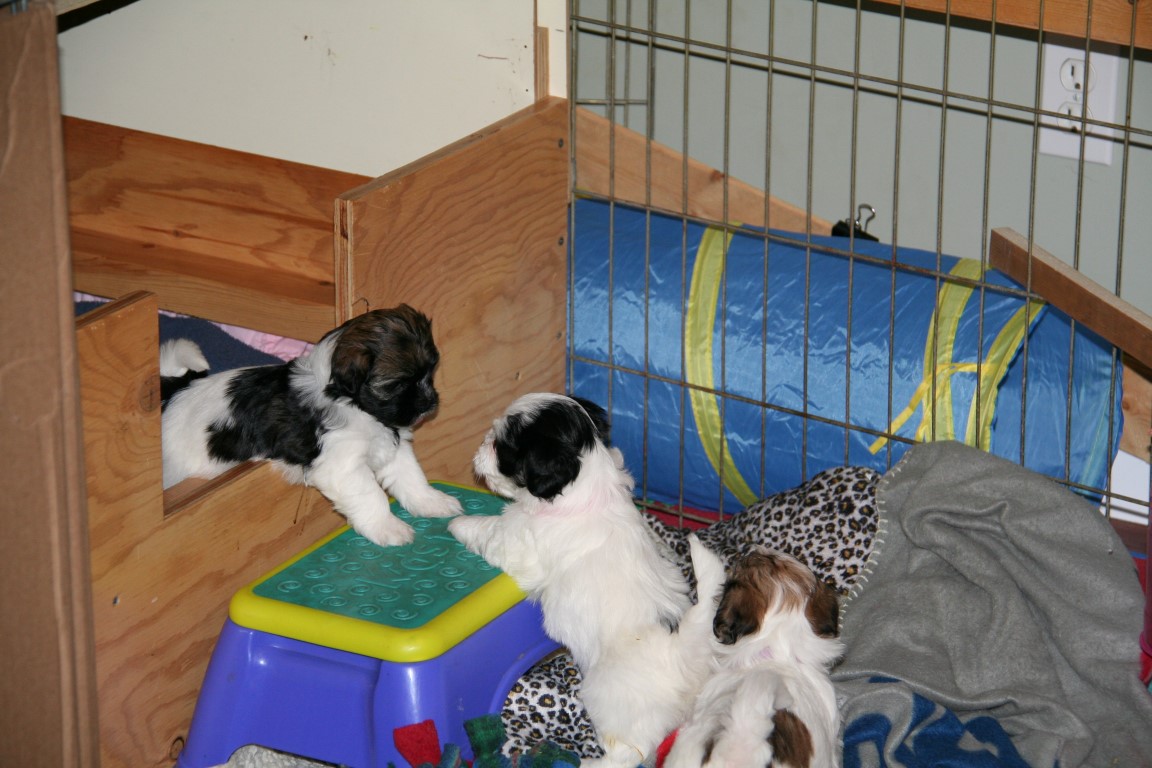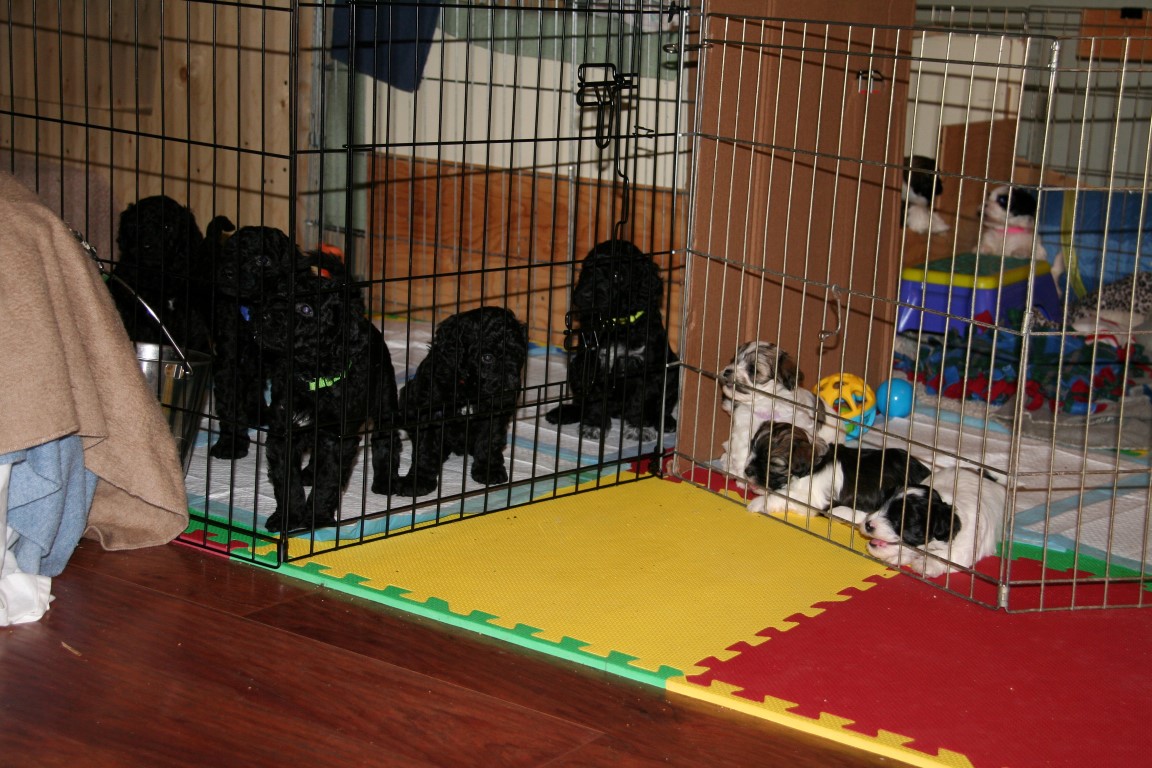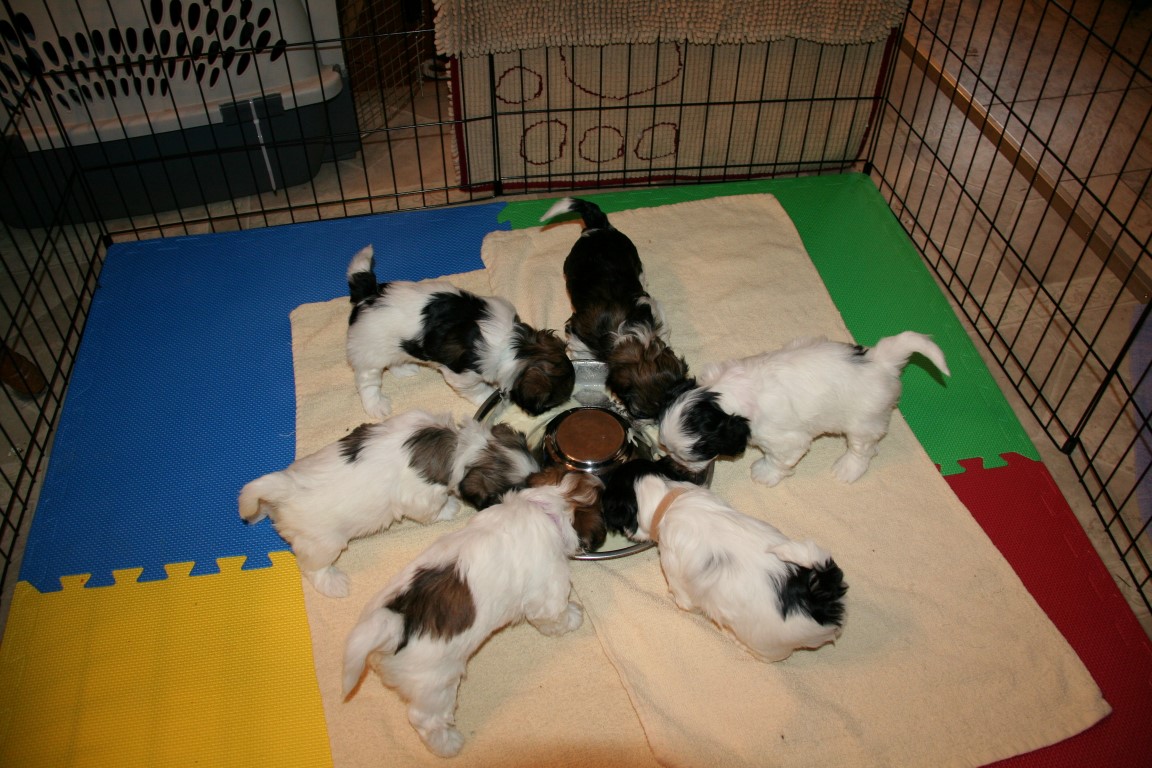 The Havanese puppies are steadily growning, they are playing with each other and with their toys.  They are responding to human voices and come running for cuddles and tickles.  They were "Super Models" on the "red" carpet in yesterdays photo shoot.
Jenson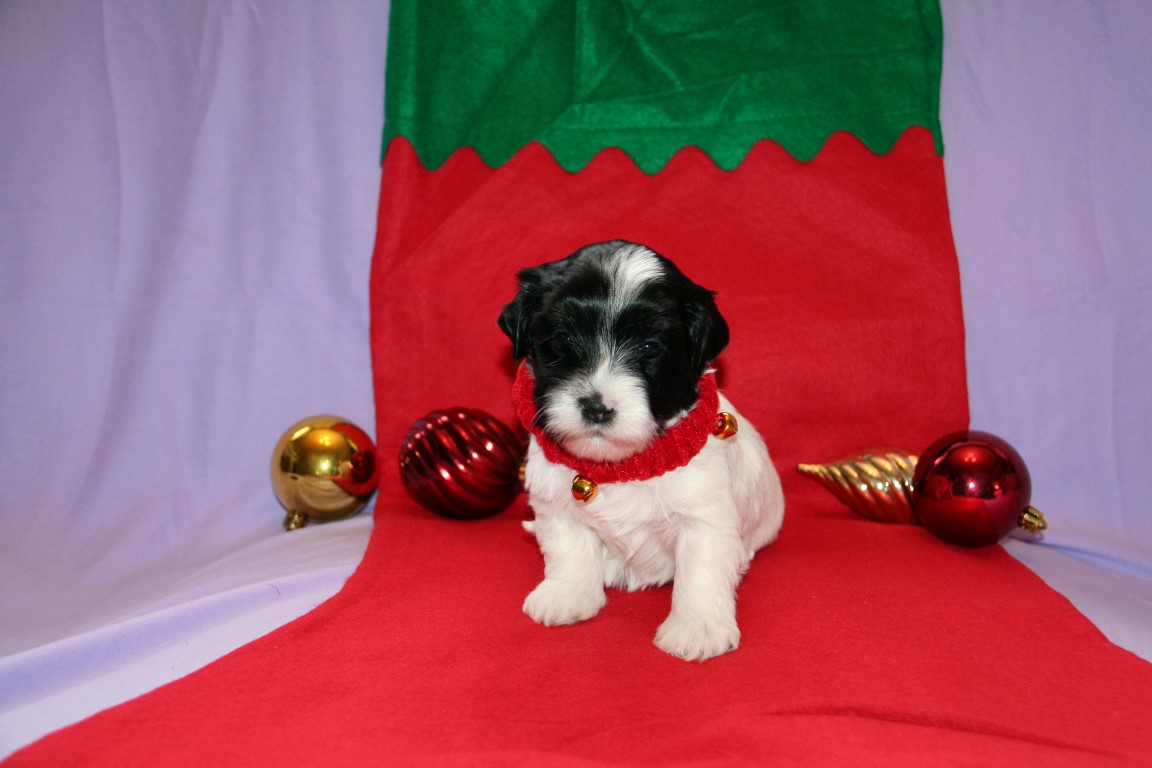 Elle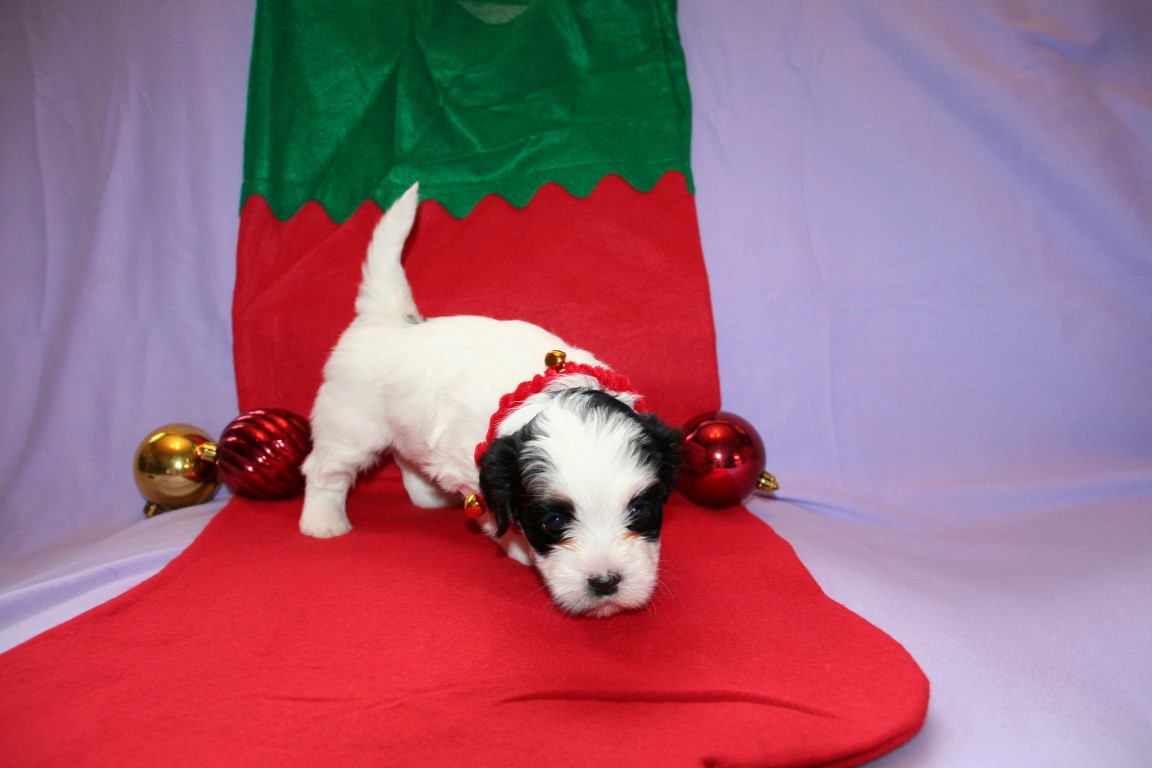 Gisele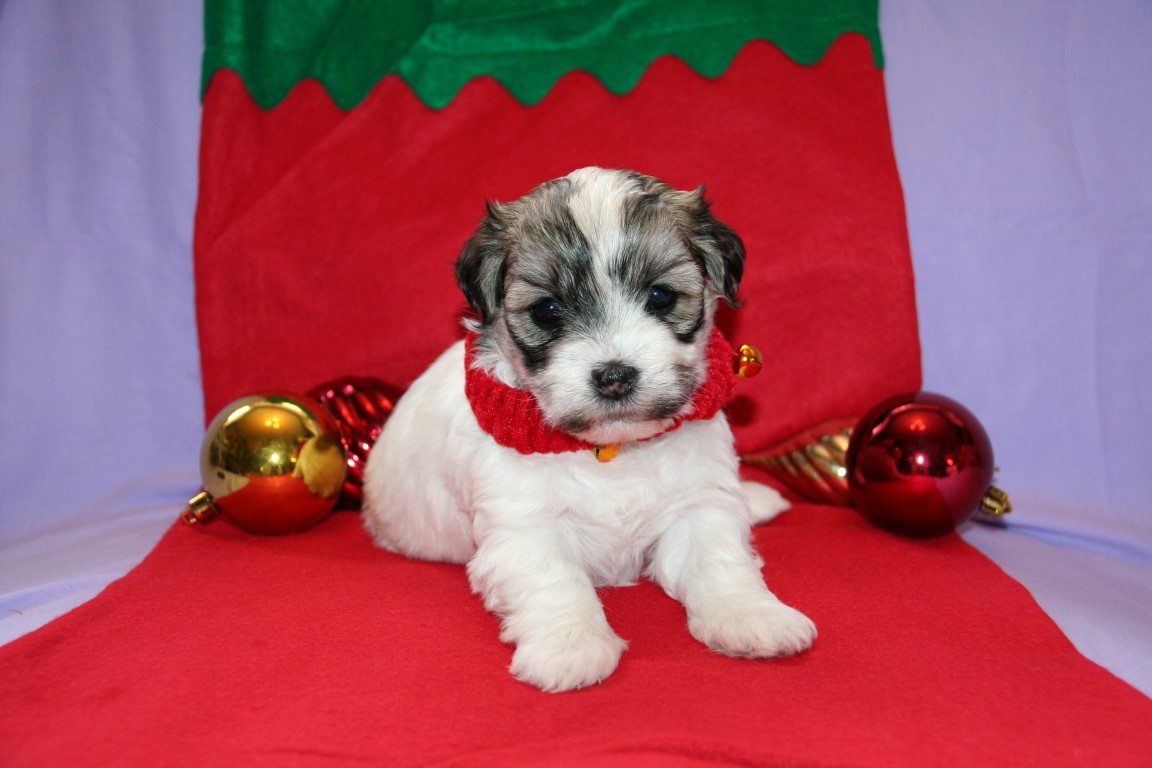 Heidi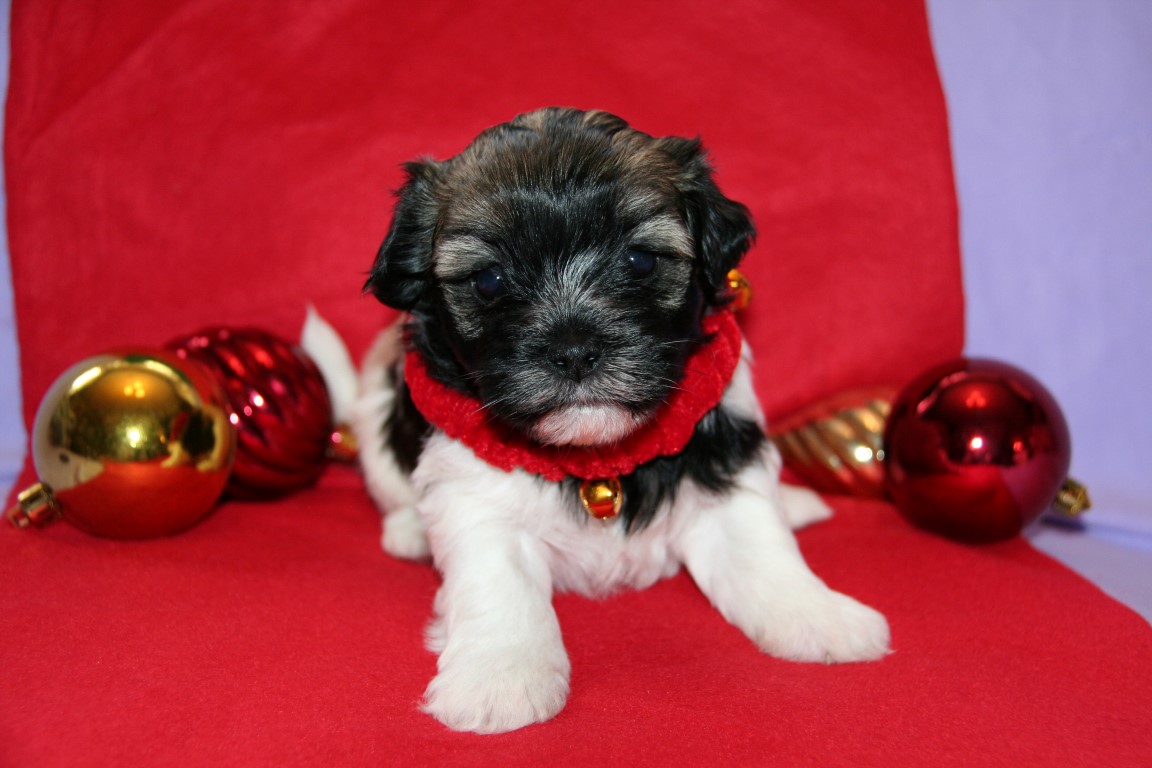 Kellan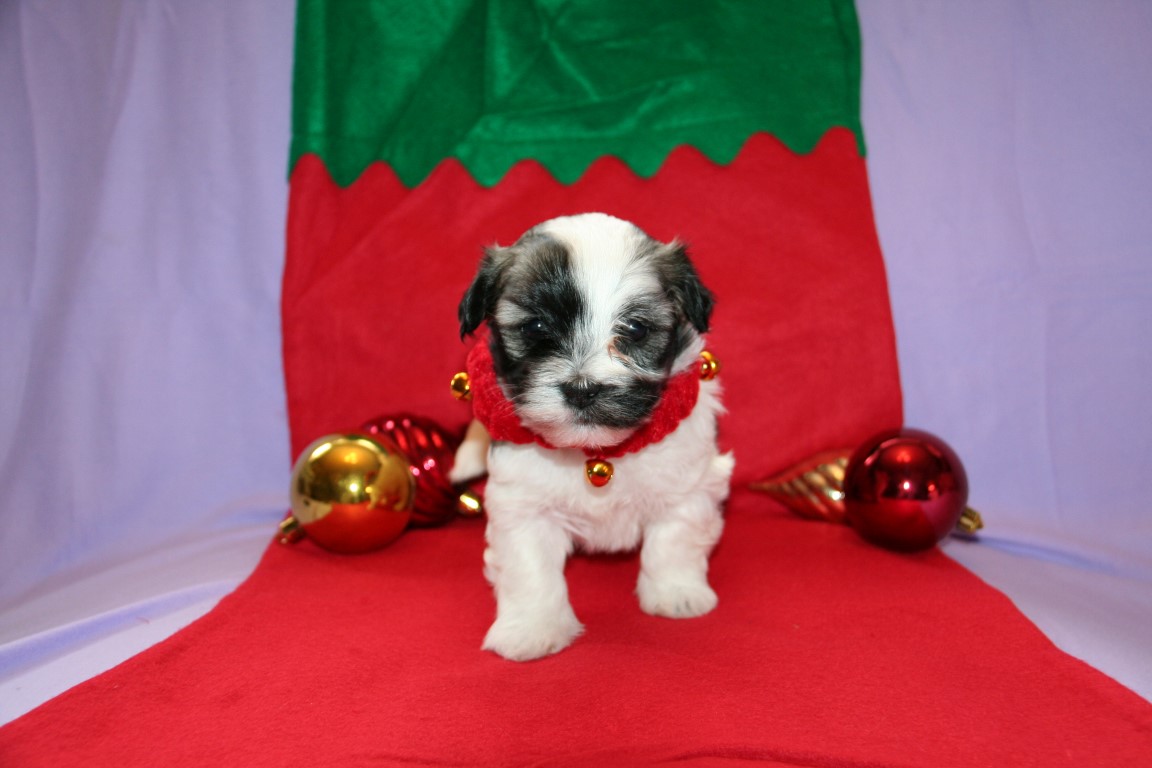 Naomi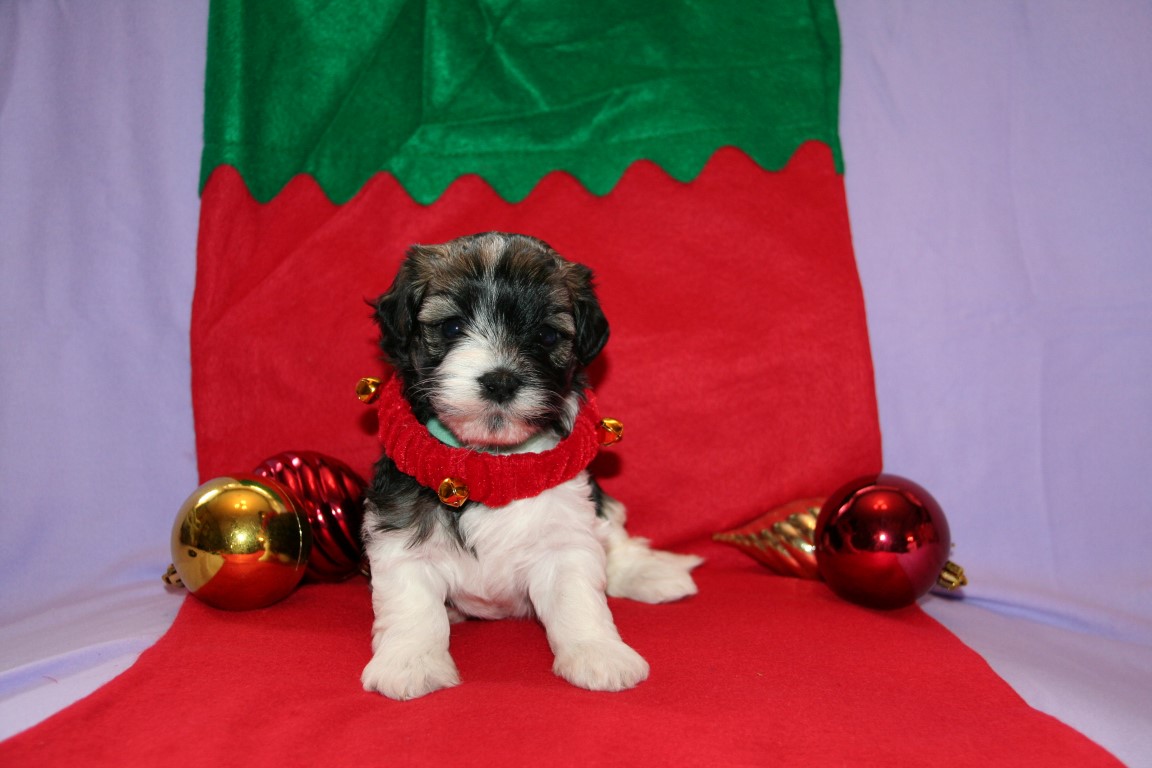 The puppies are becoming active and starting to play with each other and with Mom. They are starting to use the pee pads, such smart puppies. They are spending more and more time out of the whelping box. They are interested in toys and try to play with them. I have a video I will try to upload.
The video is not loading.  I will keep trying.  But if you go onto the youtube web site and search out LosSombra you may find it.
More to follow tomorrow!  Puppy pile fun!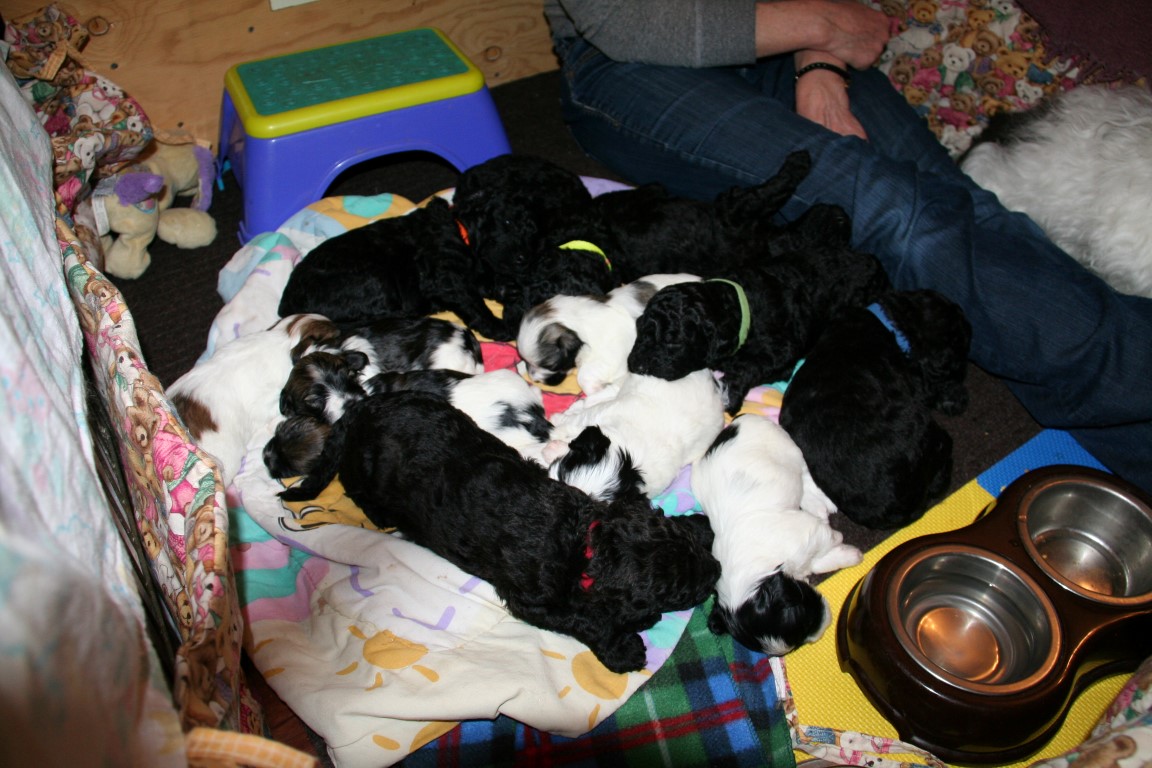 Puppies are growing like weeds, they have all opened their eye and are starting to toddle around the box.  Their colours are changing daily, I think only one girl and one boy may stay white and black.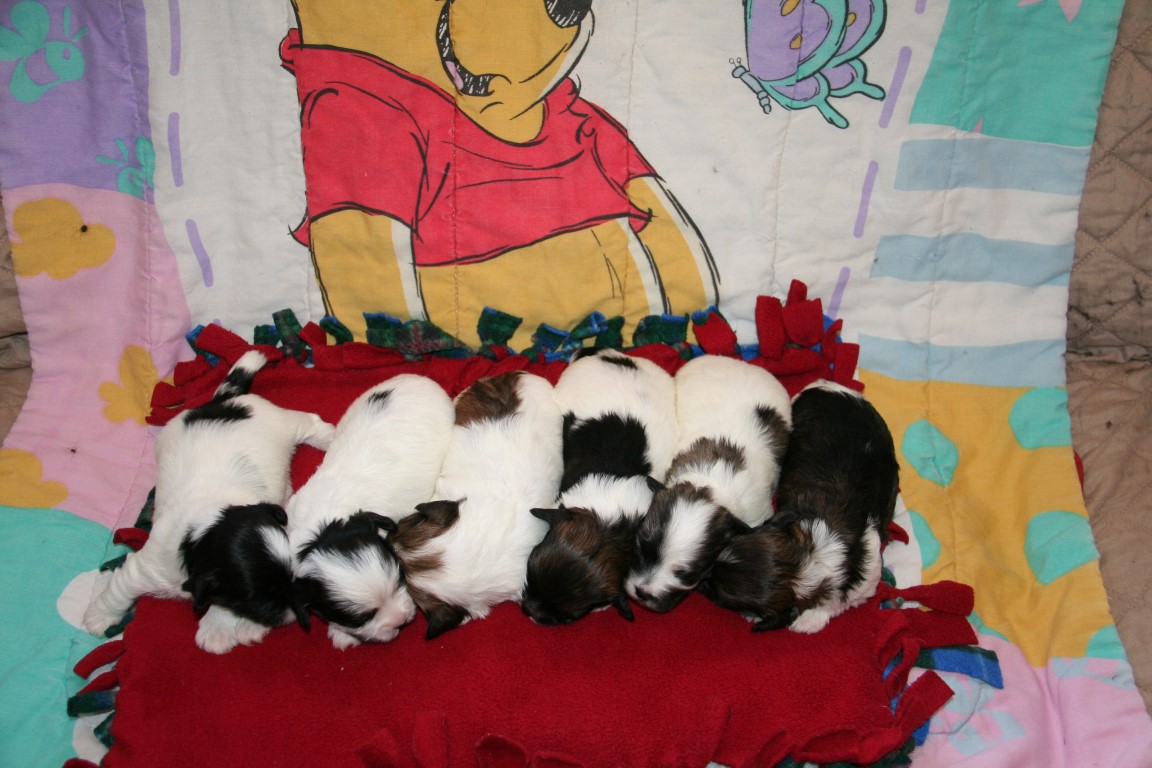 Jenson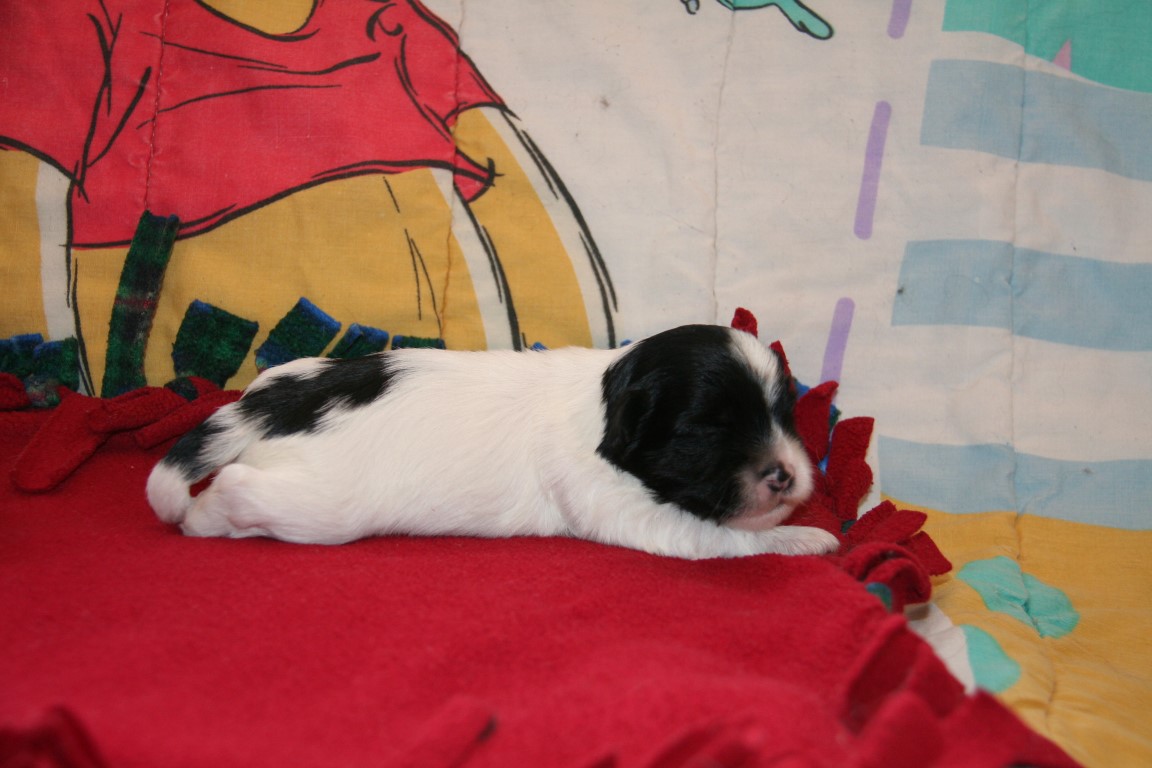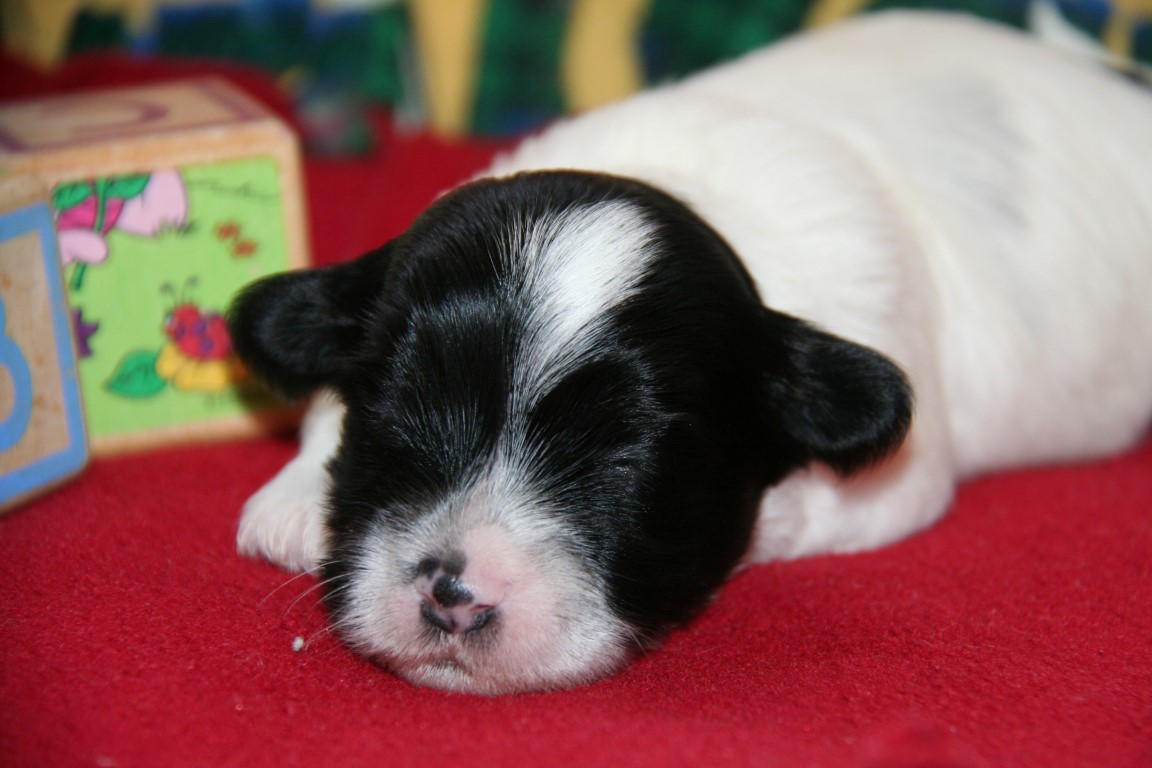 Elle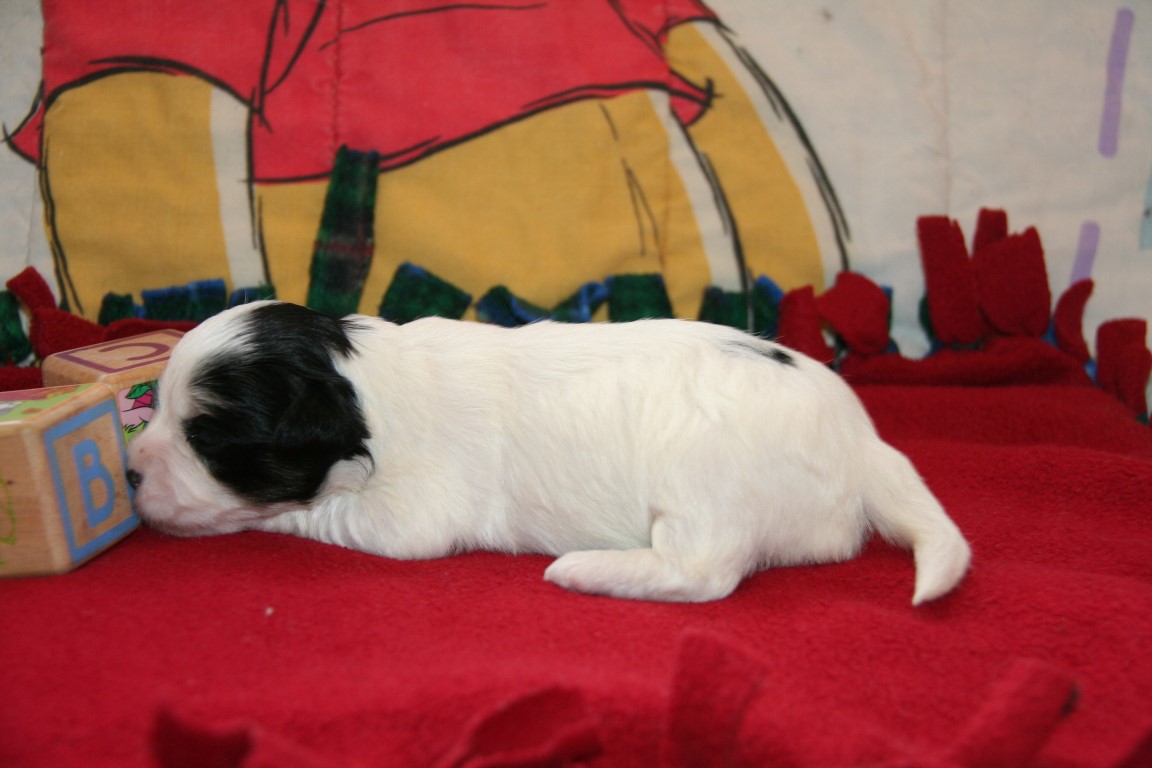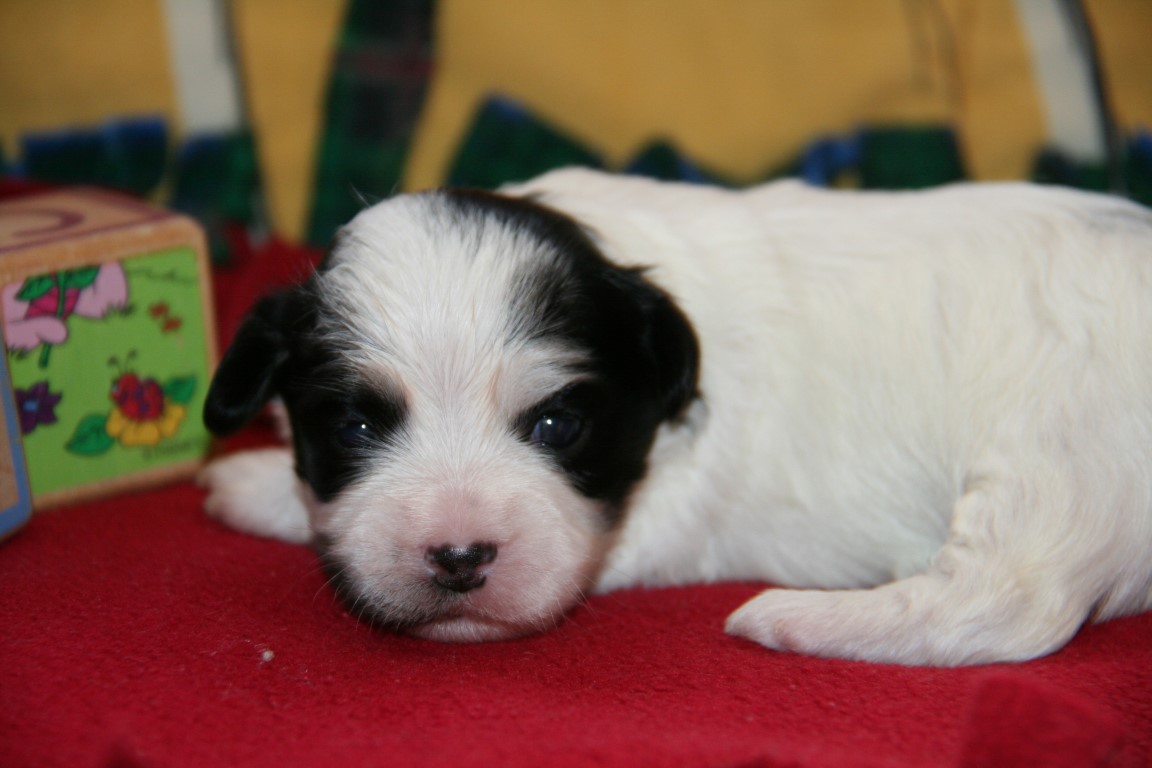 Gisele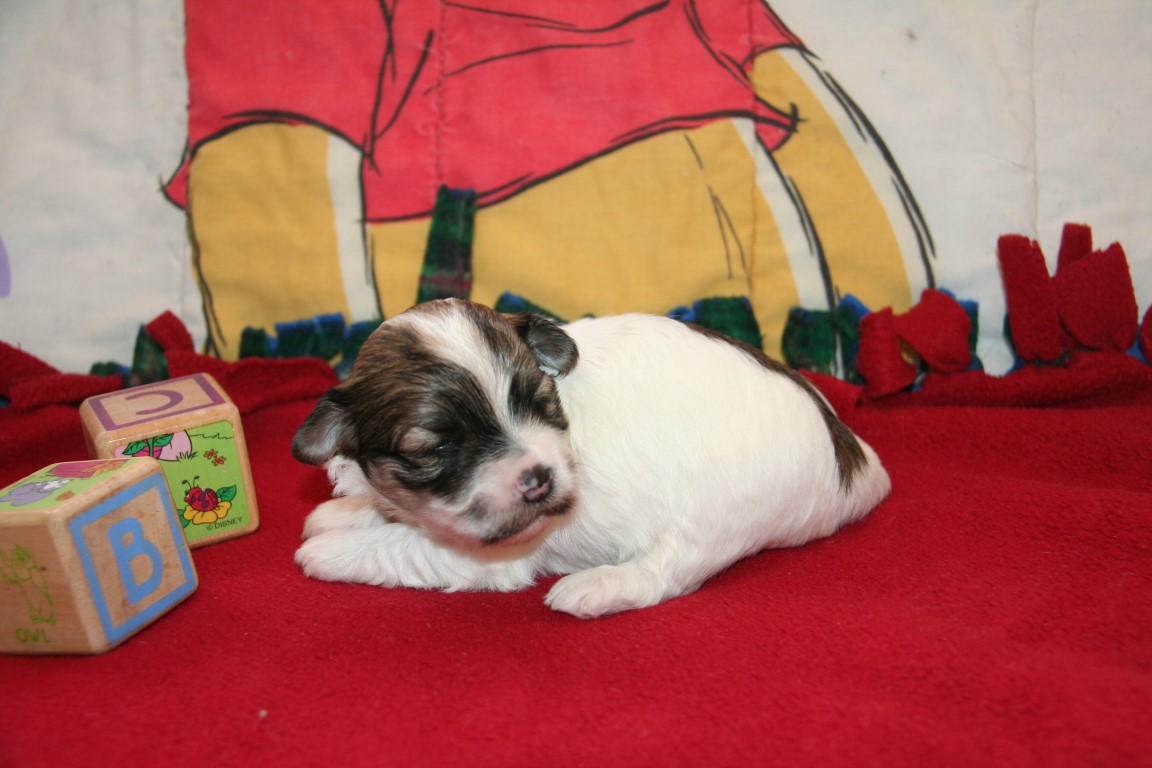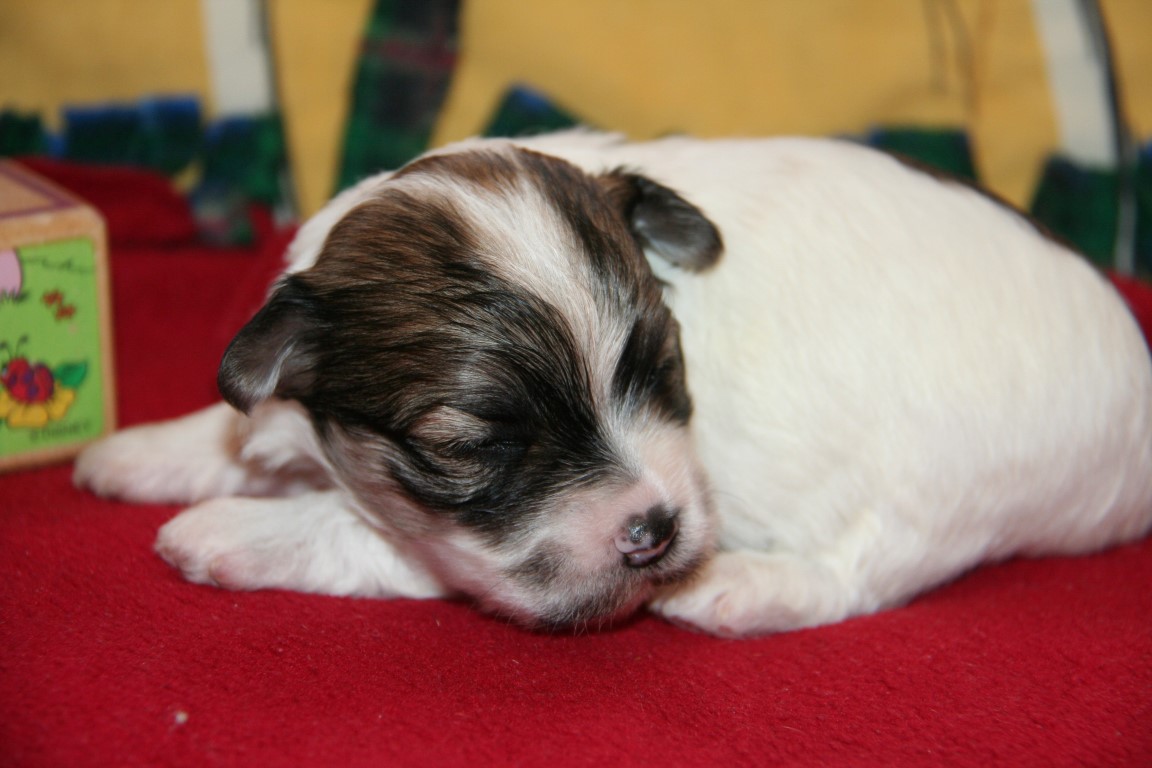 Heidi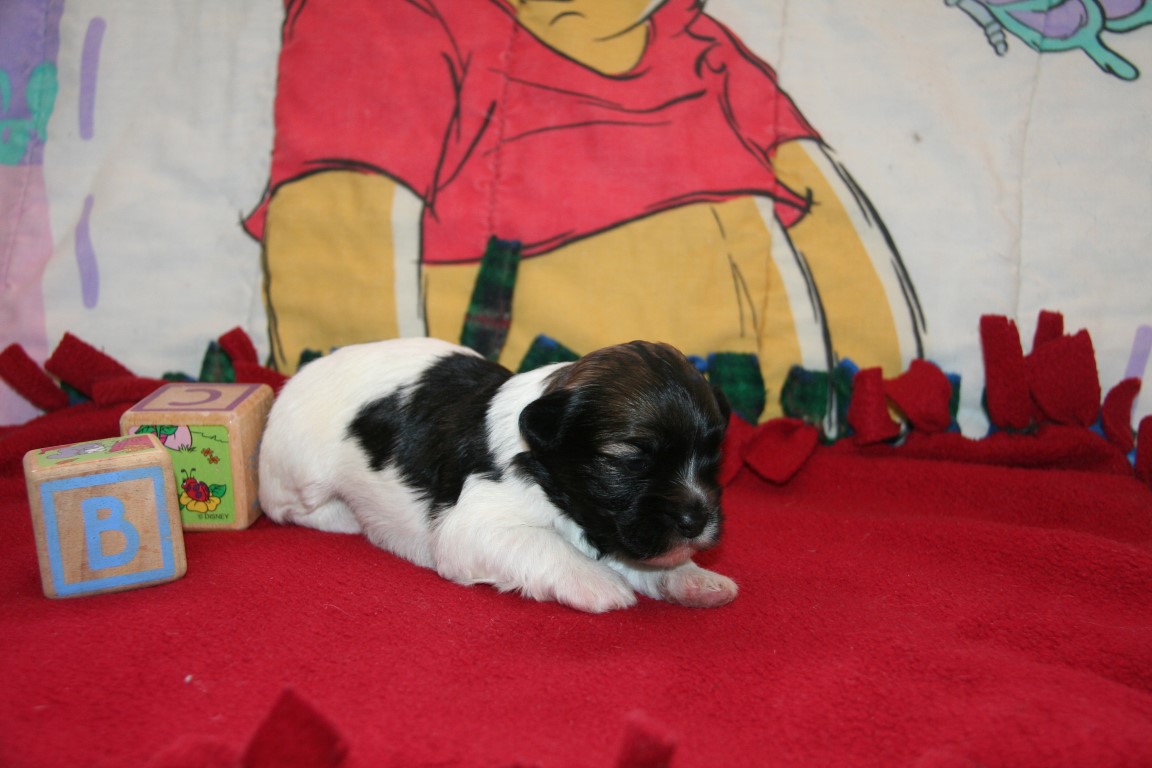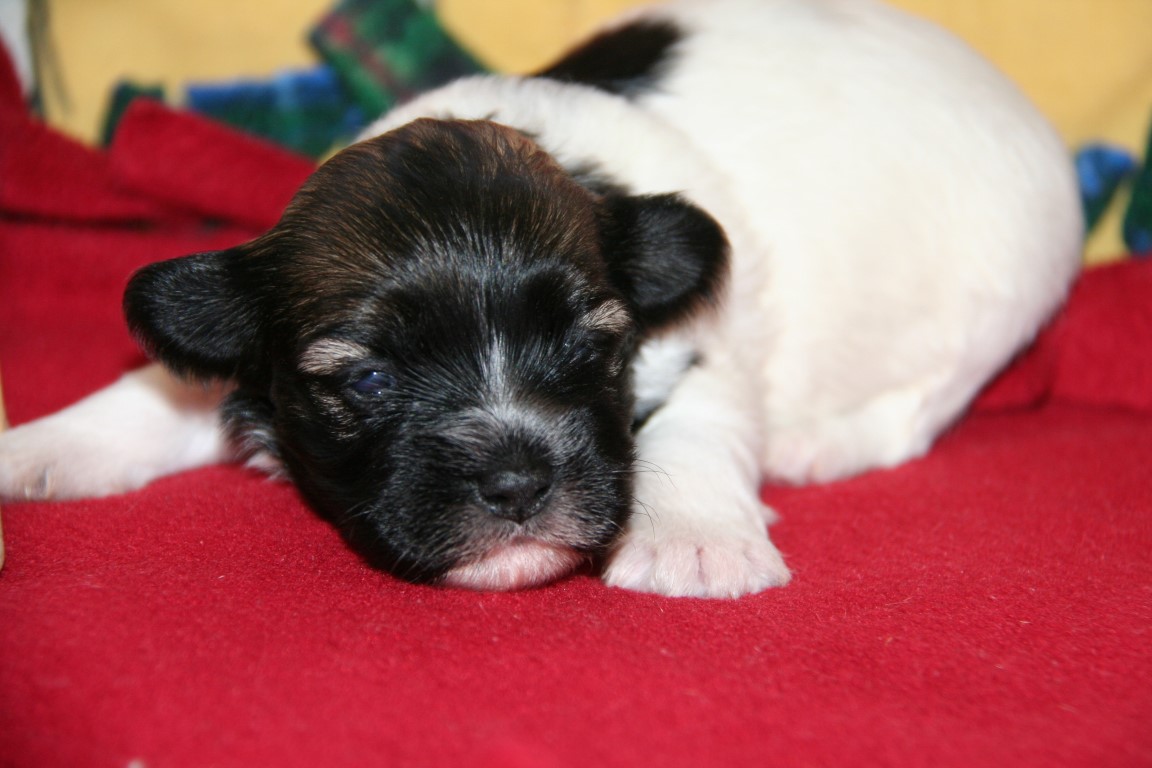 Kellan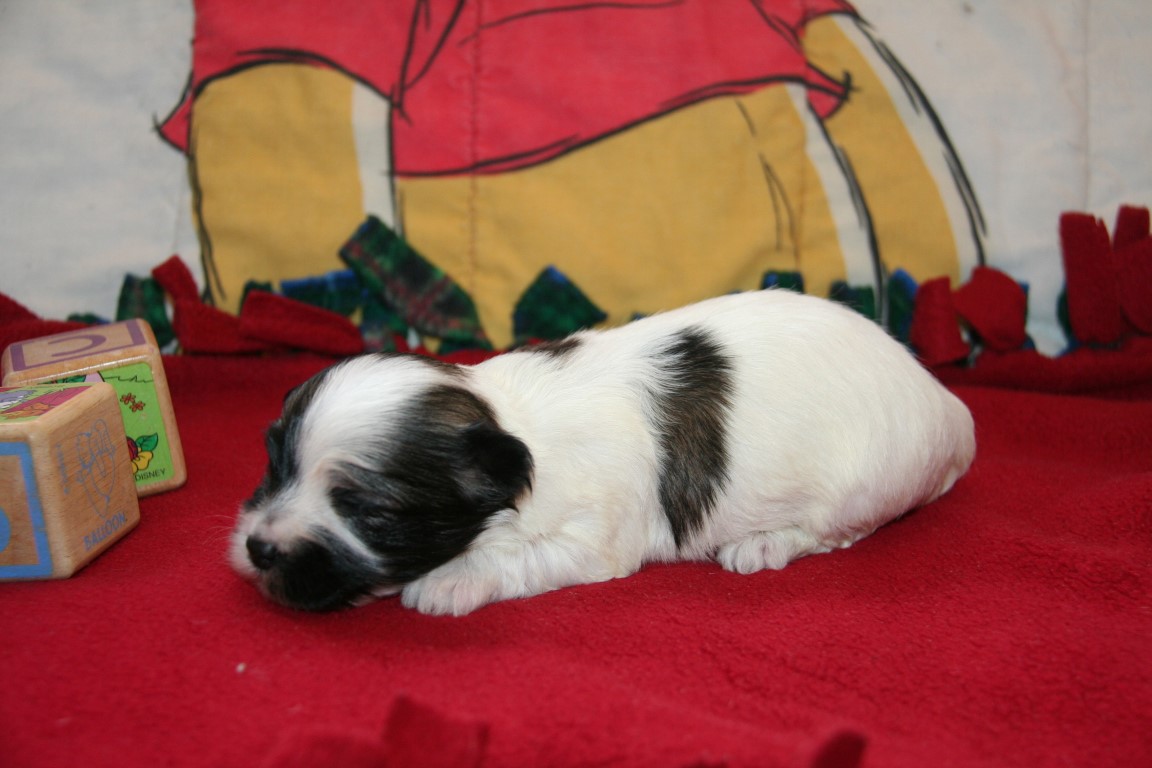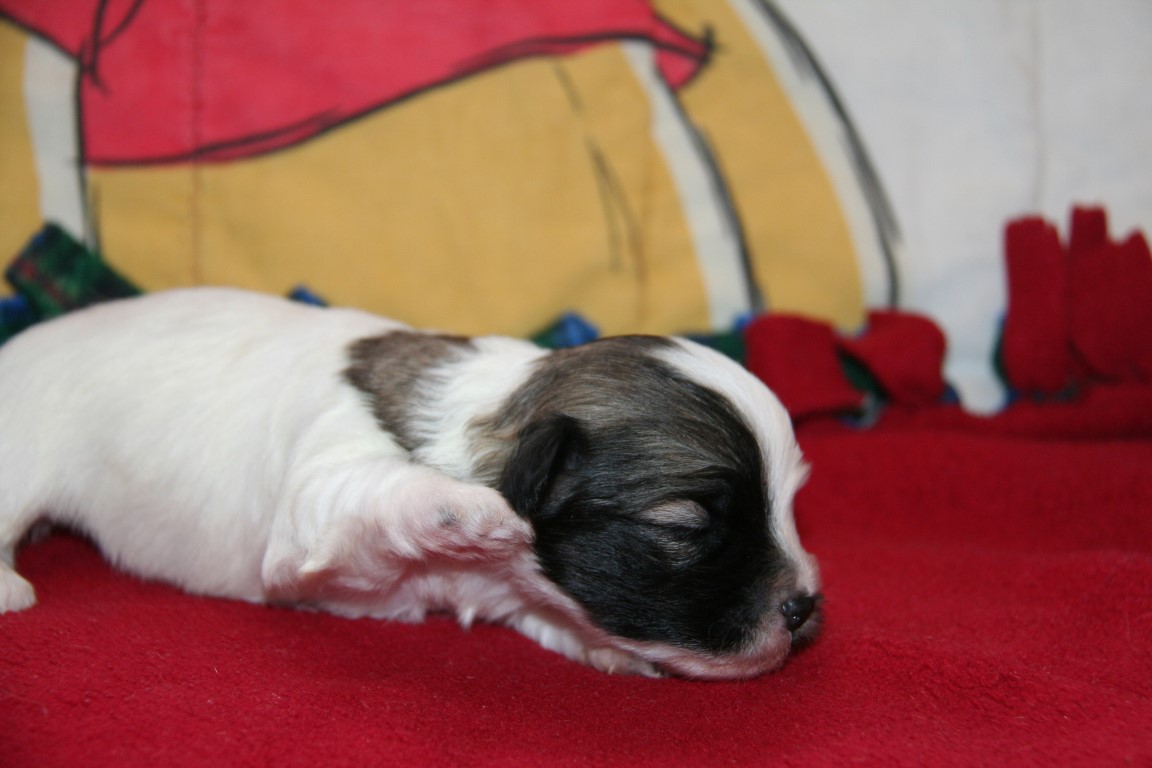 Naomi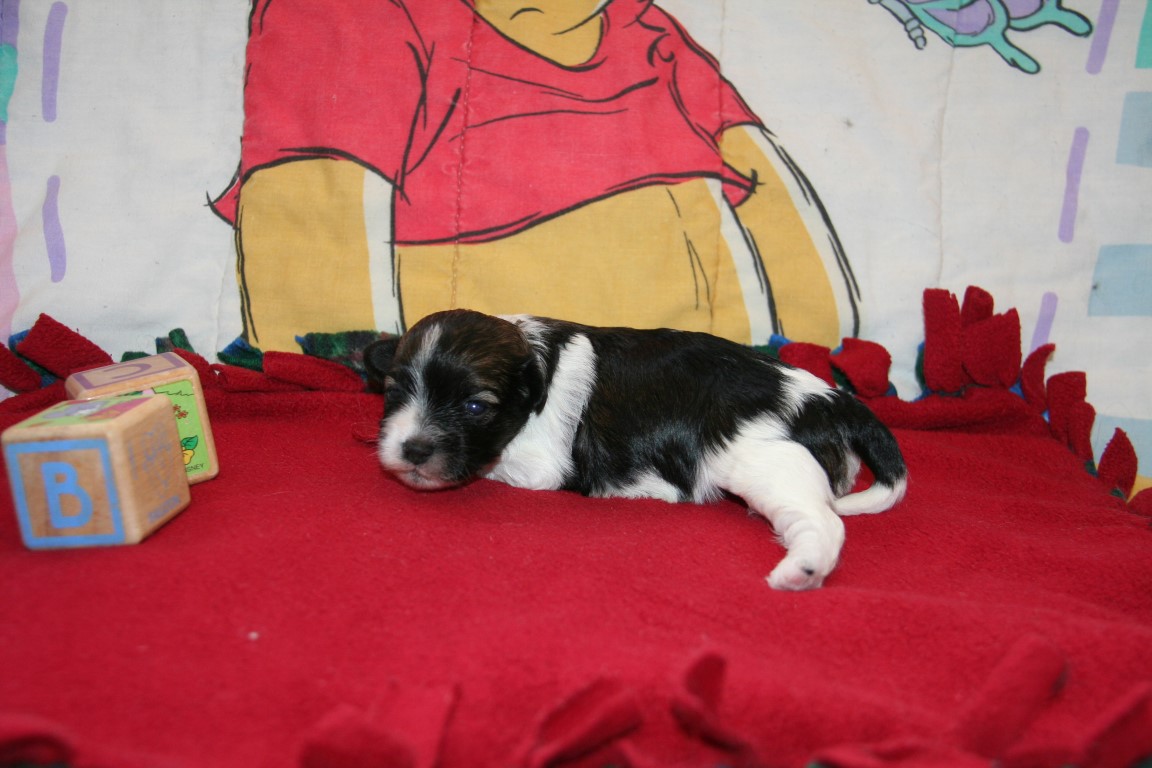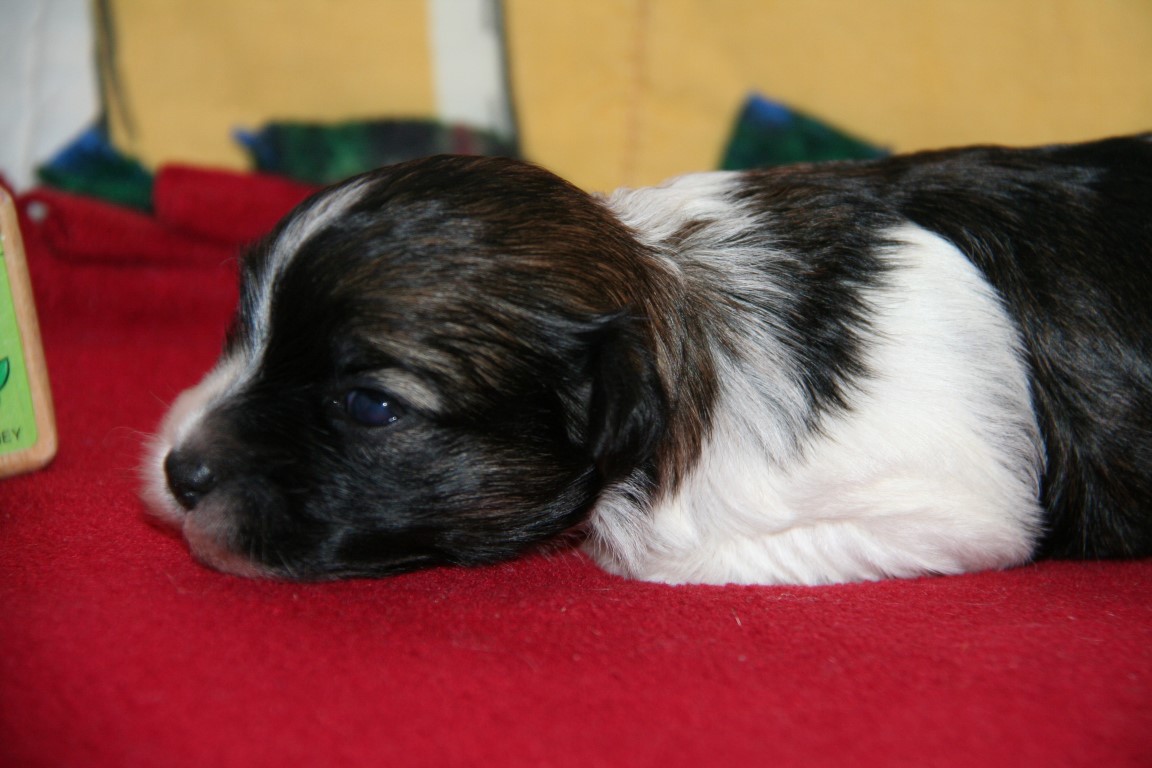 Weekend cuddle time!  All puppies are growing like weeds.  I hope to get some good individual pictures tomorrow for their two week update.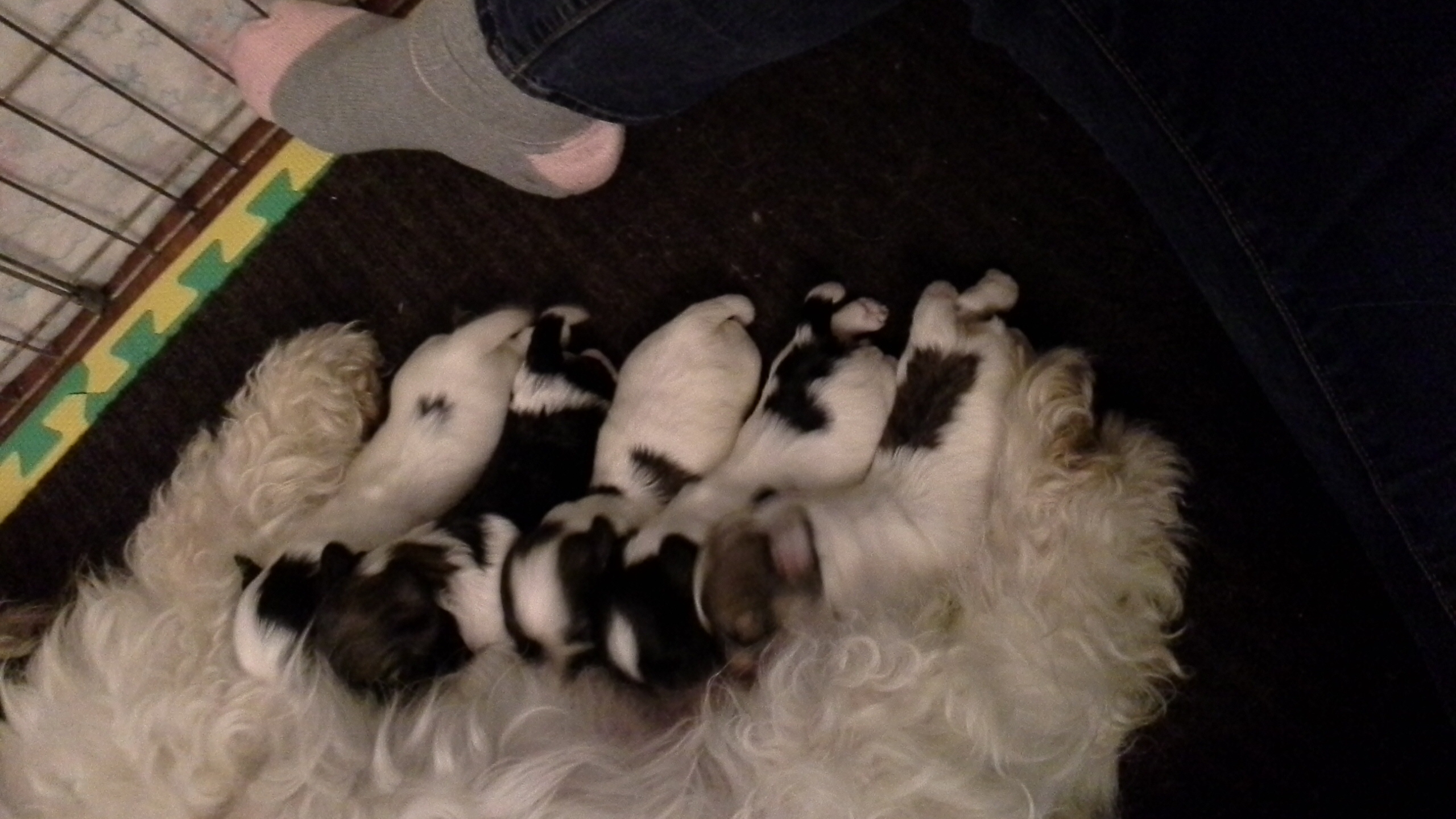 The Havanese puppies are now one week old.  They are all close to doubling their birth weight.  Smudge is a great mom.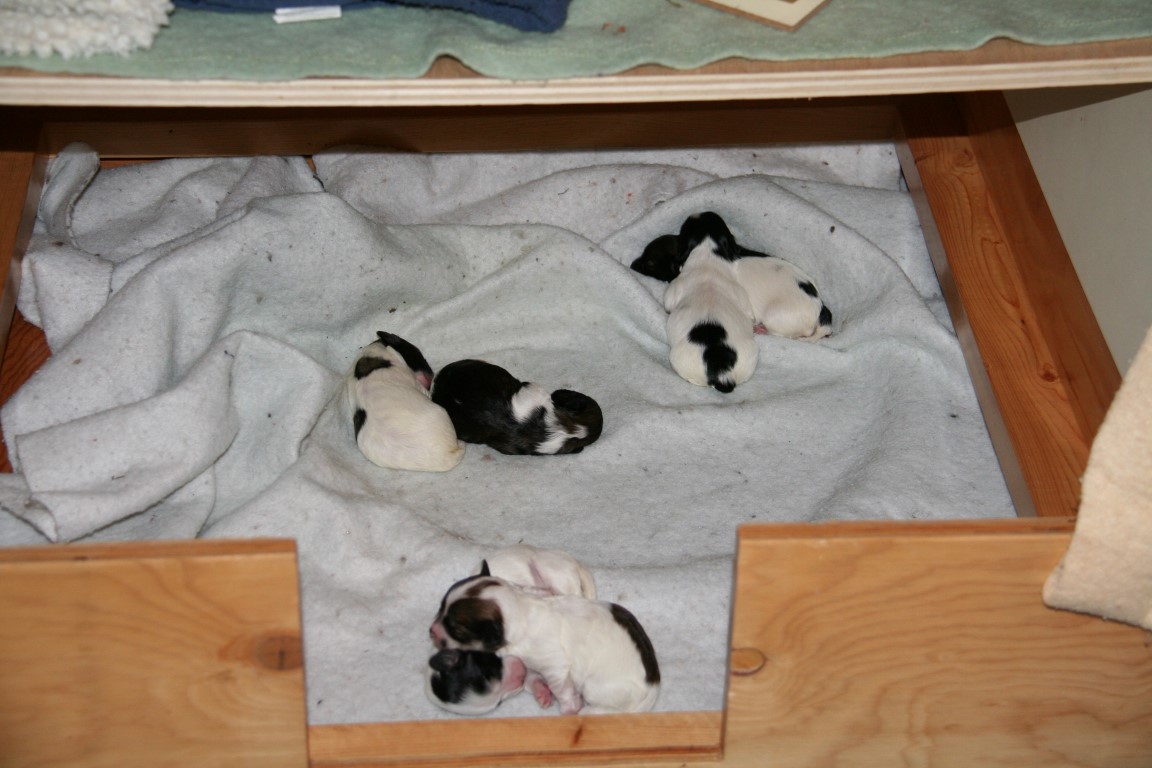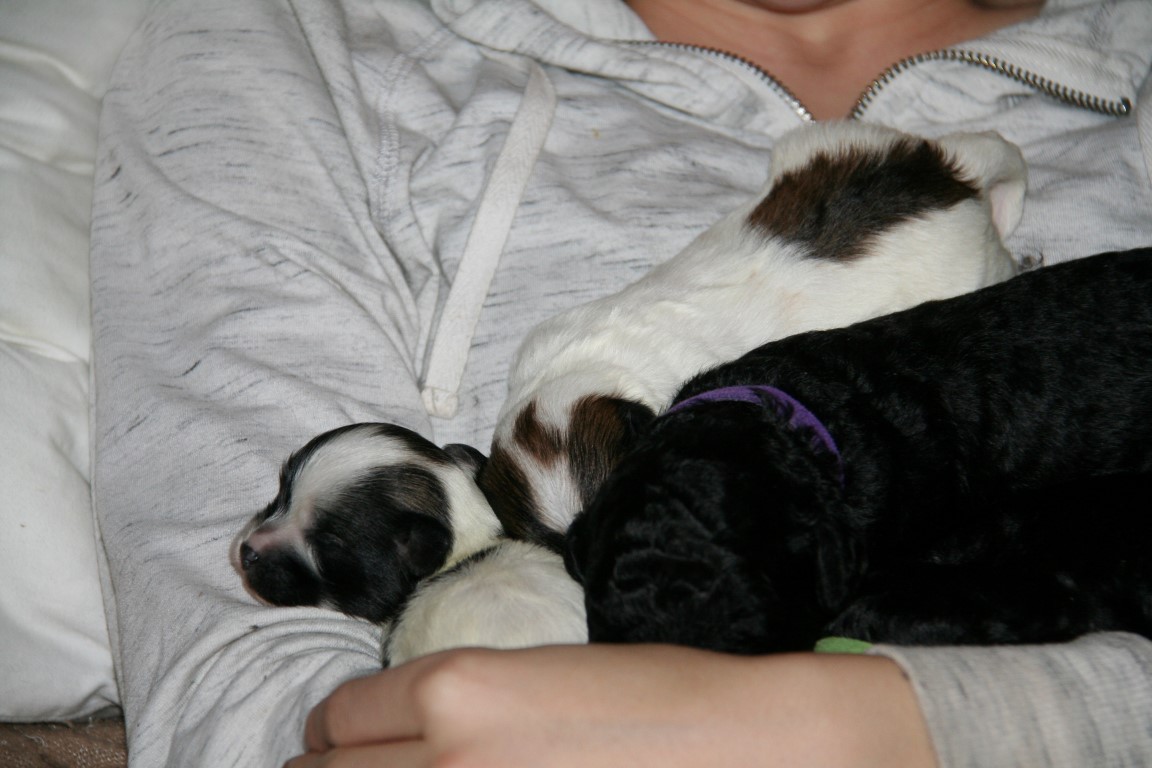 Some cuddle time with the Barbet puppies!
The Havanese puppies are all steadily gaining weight and doing great.  It is not easy to get good pictures they are constantly moving!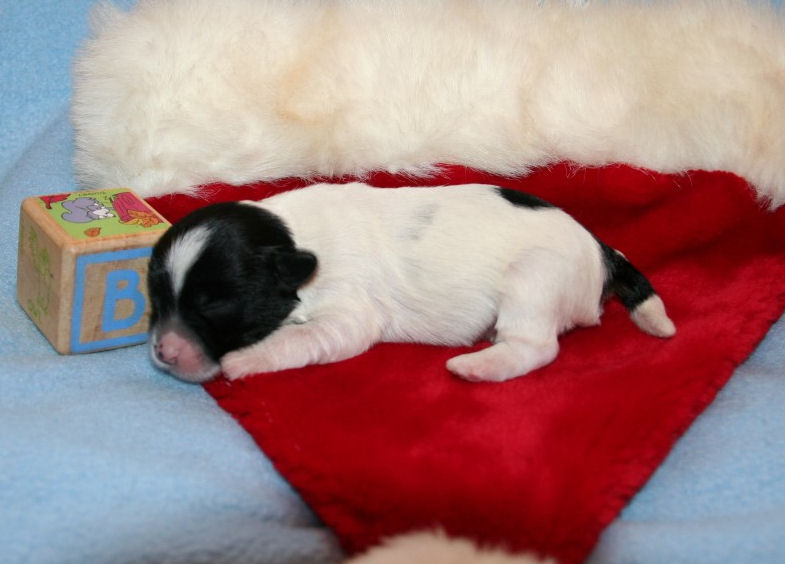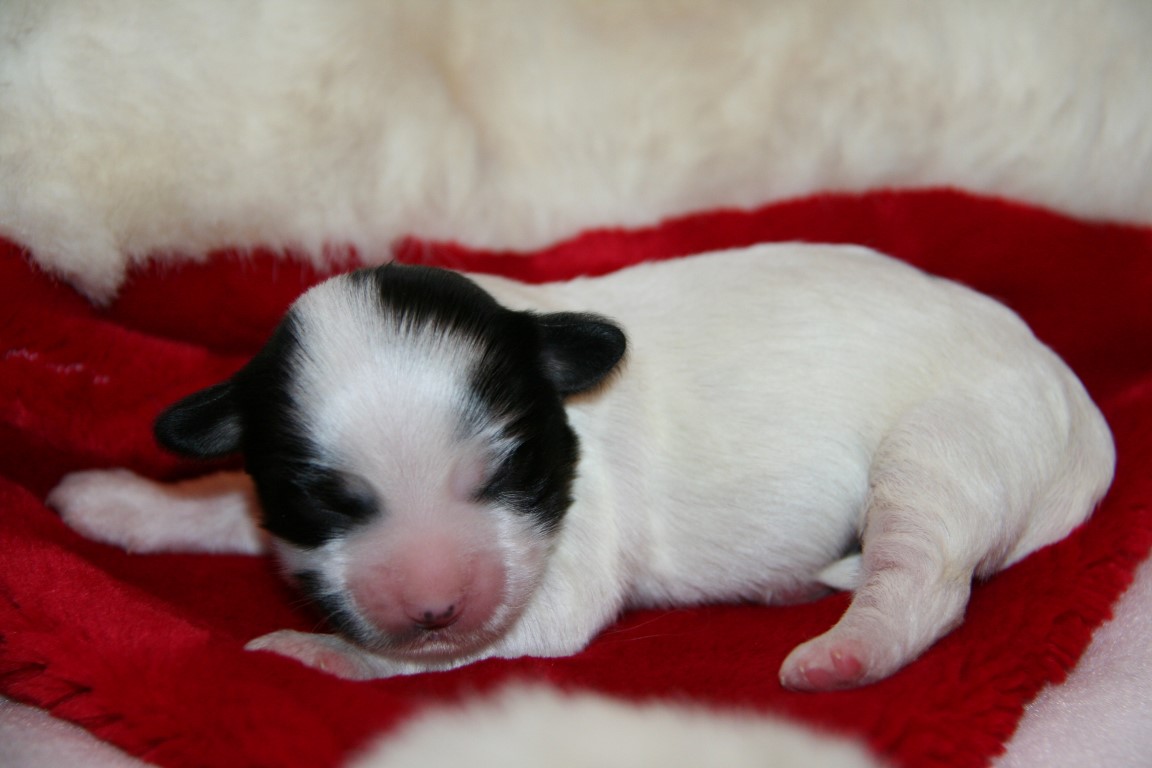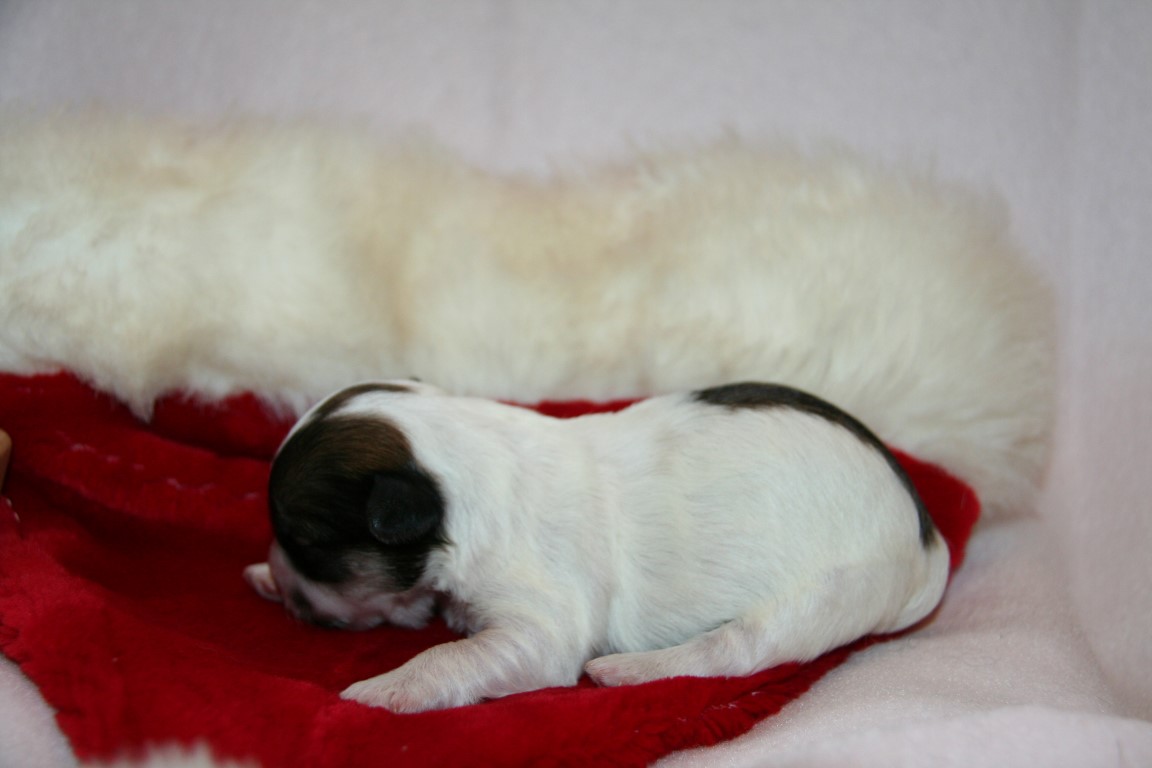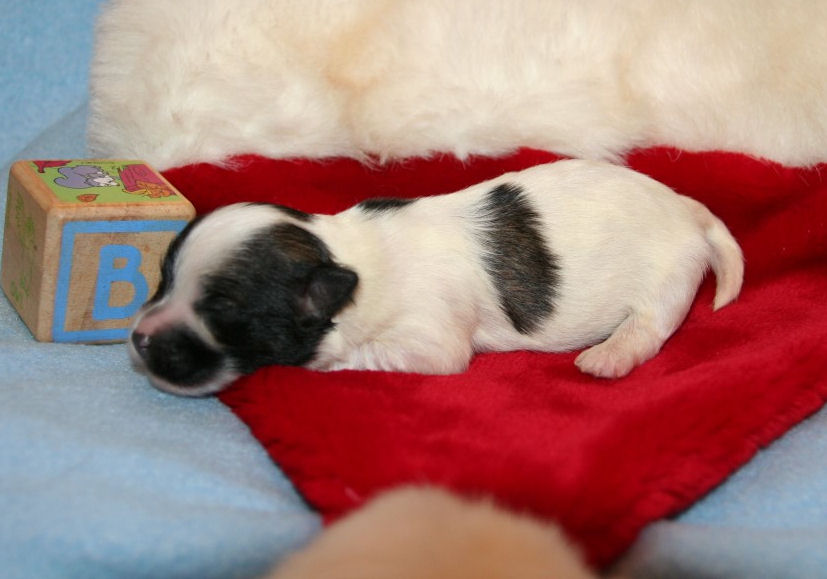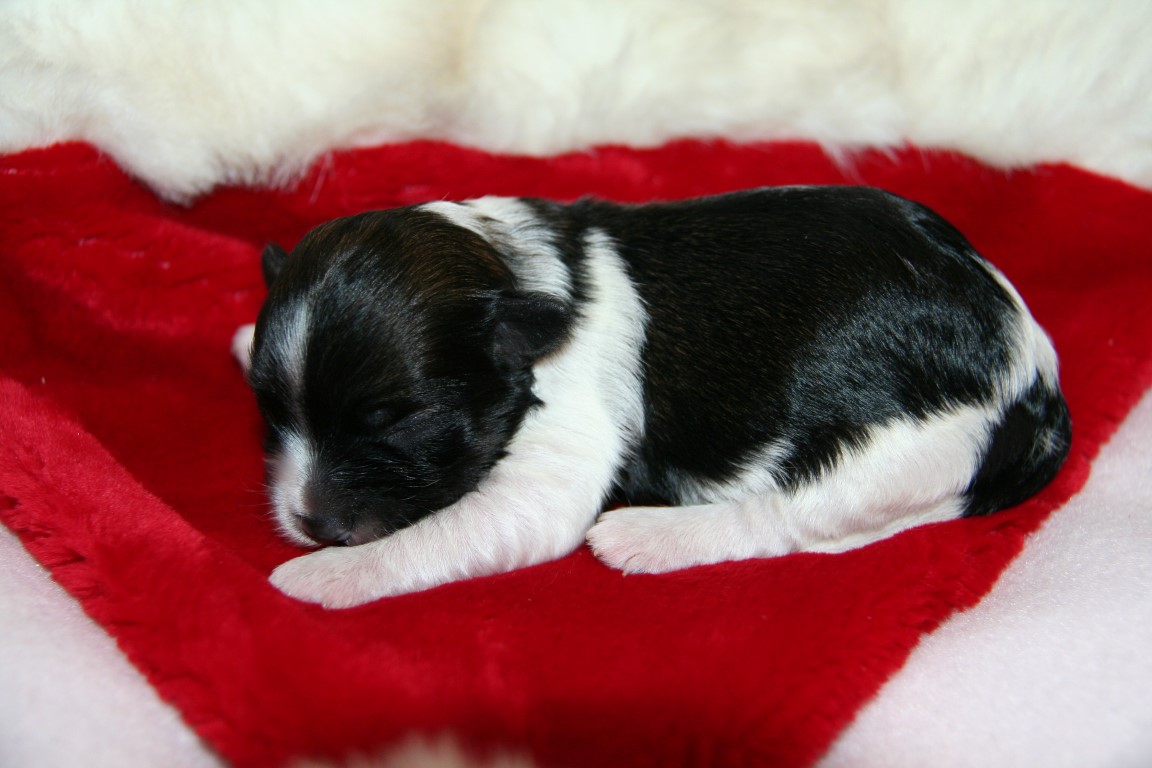 The kids and I love to name the puppies while they are here by themes by the name of the puppies can you guess what the theme for this litter is:
Jenson - boy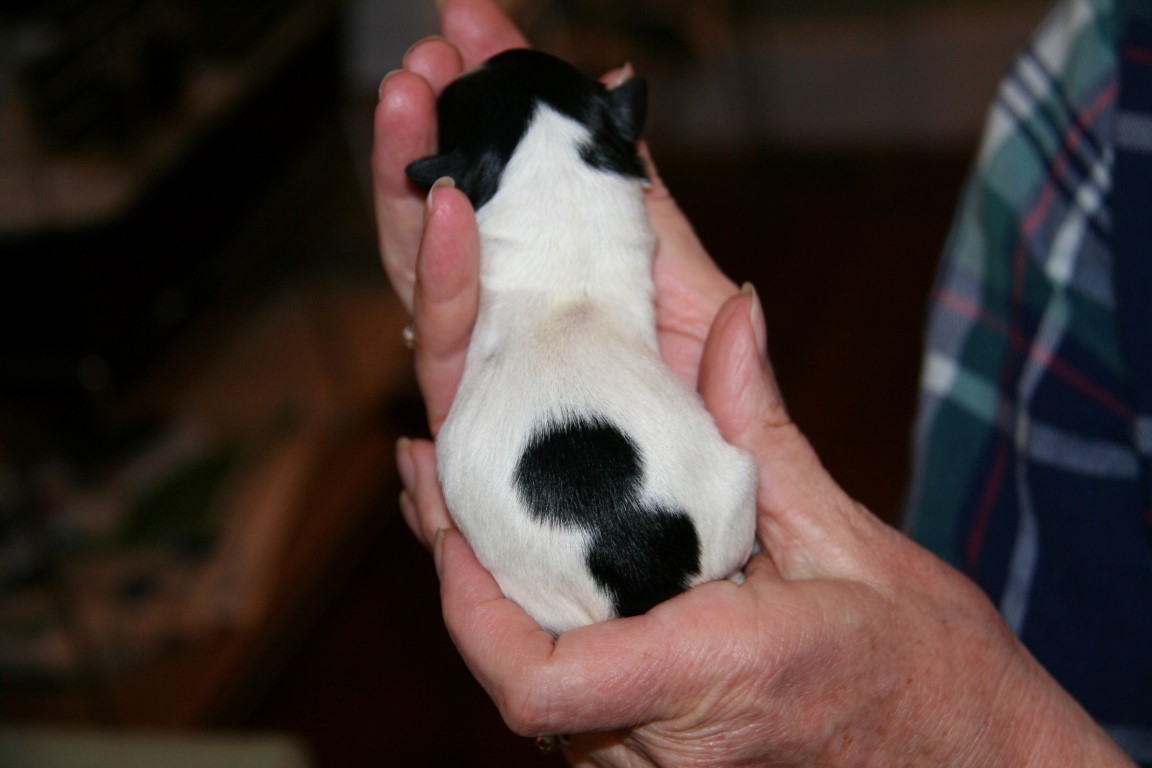 Elle - girl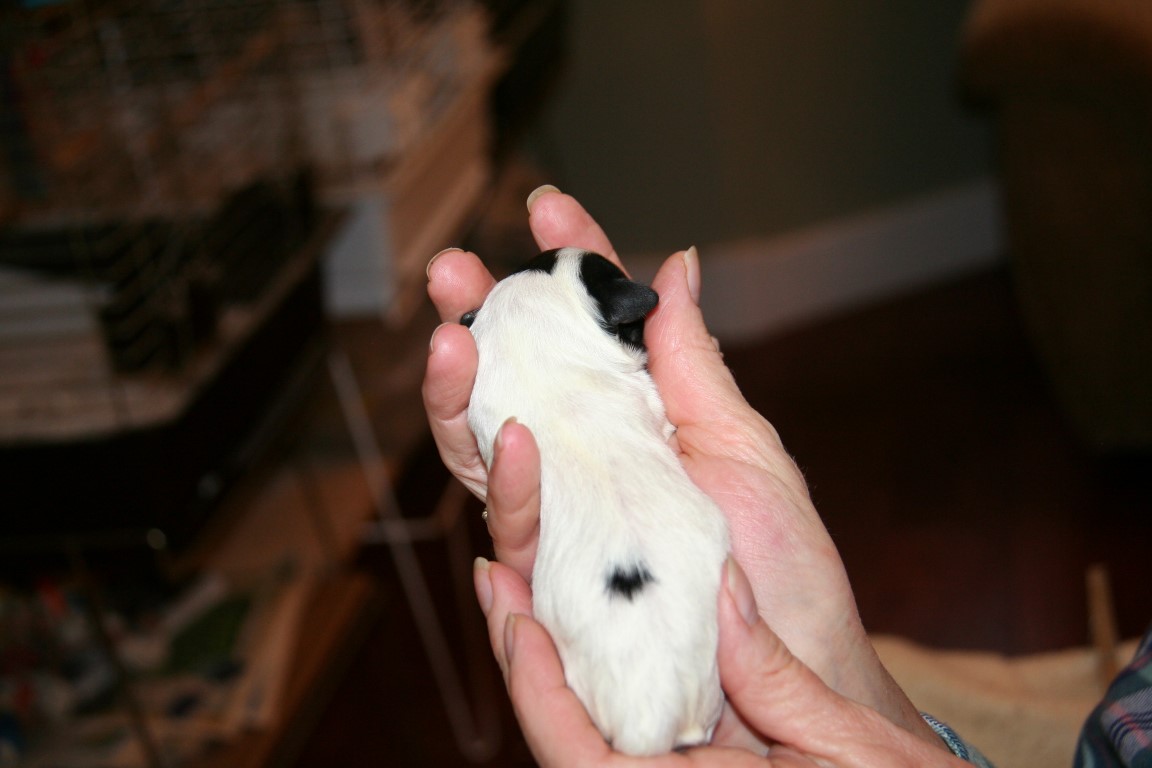 Gisele - girl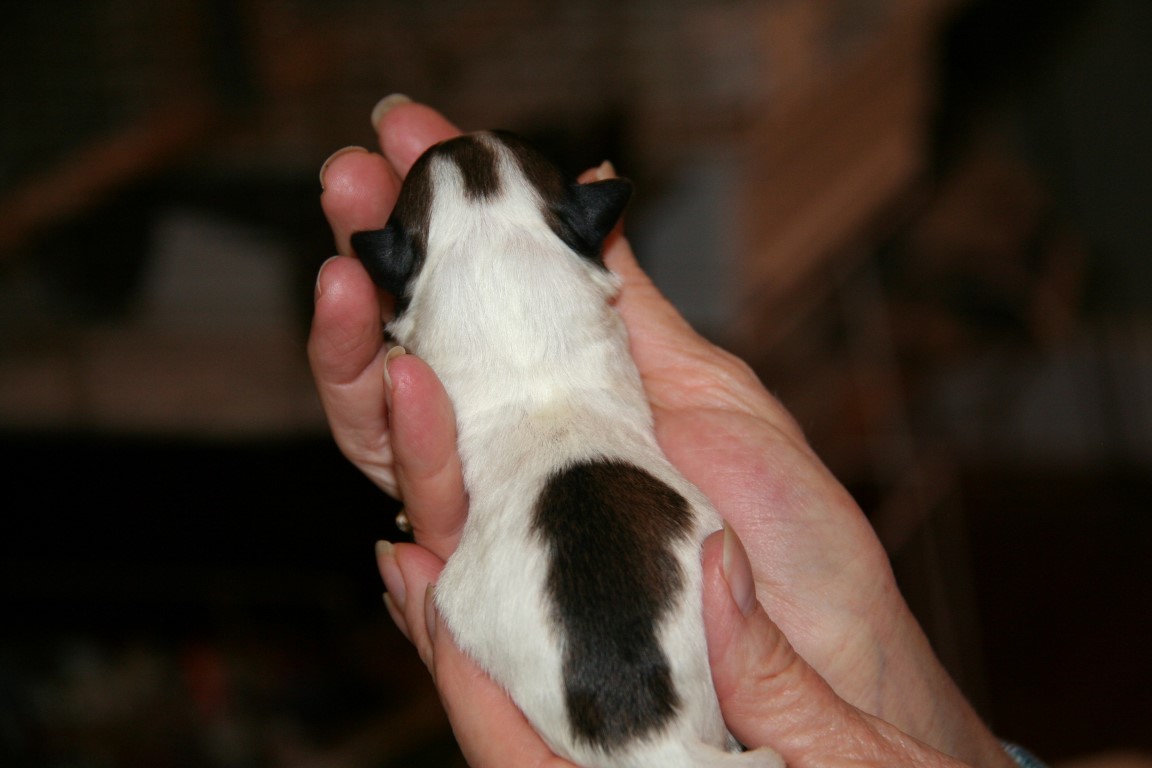 Heidi - girl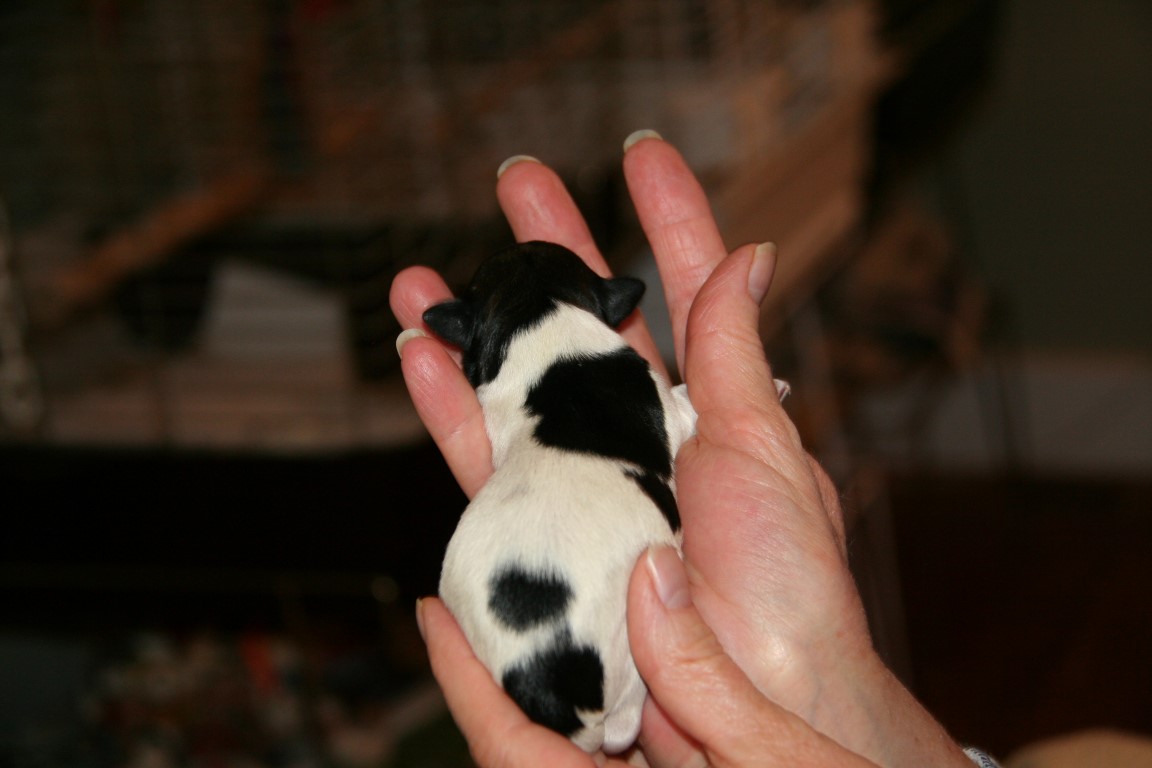 Kellan - boy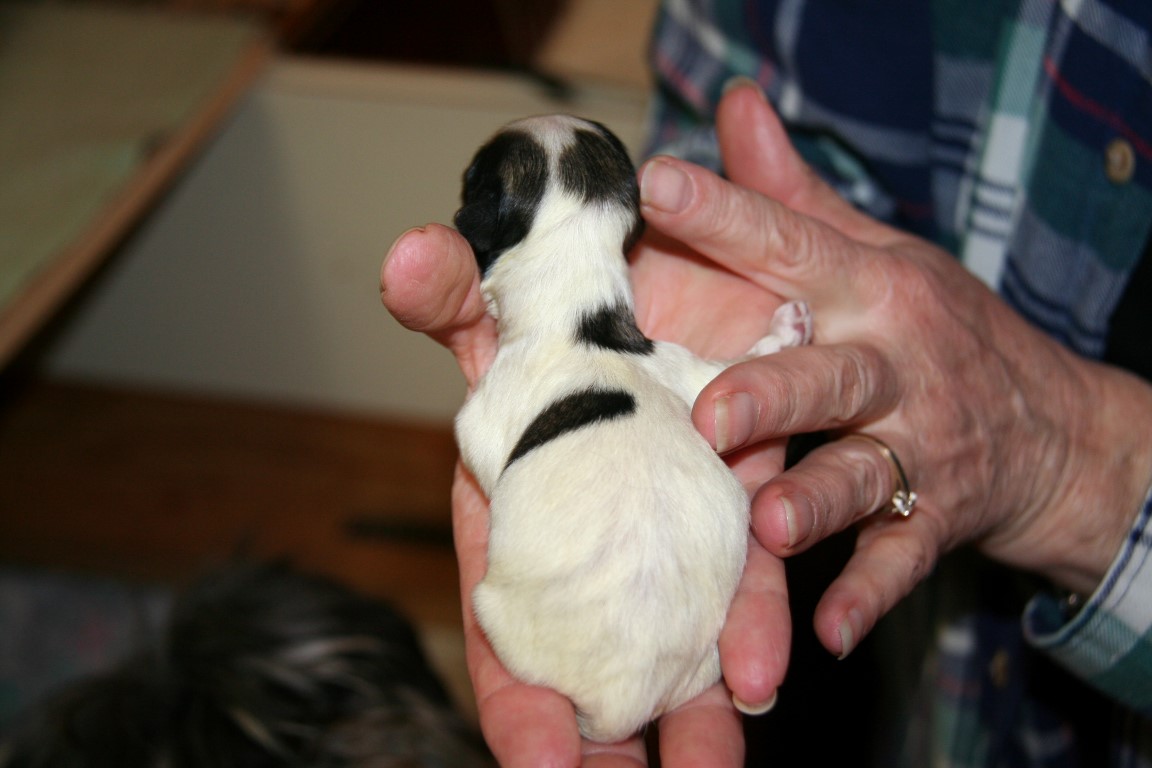 Naomi - girl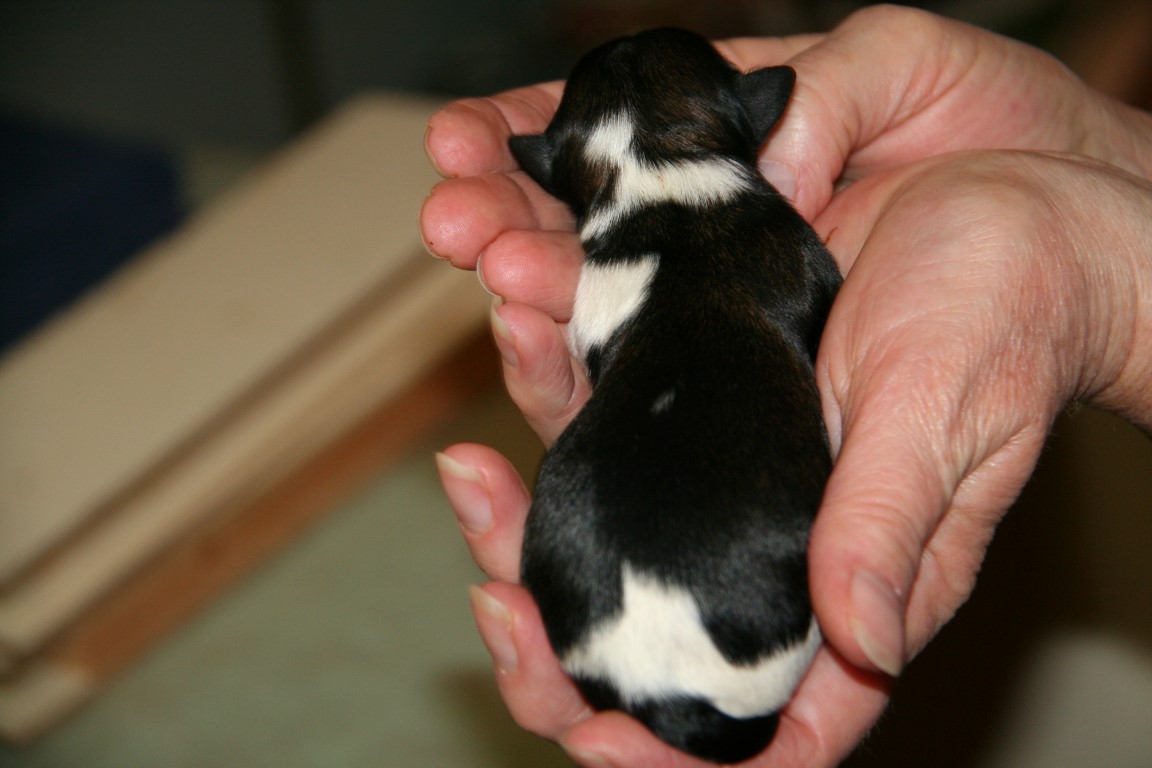 November 14, Smudge and Spencer's puppies were born.  Four girls and two boys.  Mom and puppies are all doing well!